Below are selections of our full album reviews by artists from around the globe, listed in reverse chronological order of the dates we reviewed each album.
---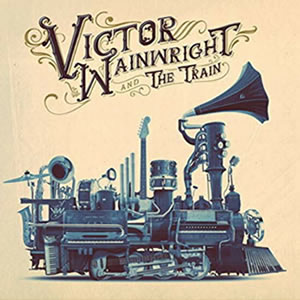 July 28, 2020
Piano aficionado Victor Wainwright combined his boogie-woogie style with the excellent musicianship of his new group The Train. In March 2018, the group released their debut album Victor Wainwright and the Train.
Victor Wainwright and the Train album review
---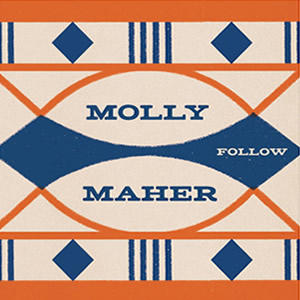 July 10, 2020
Released in June 2020, Follow is a unique and deliberative album by Minnesota's Molly Maher. This album fuses a core country-folk-Americana sound with elements of rock, jazz and a Latin style influenced by an extended trip to Mexico.
---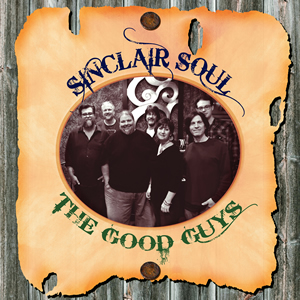 June 23, 2020
The Good Guys is the third album of original music by Pennsylvania-based Sinclair Soul. This 2019 album features generous musicianship from several guest performers, delivering a country-flavored folk/rock gem to close out the decade.
---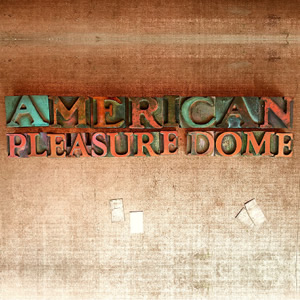 January 22, 2020
Minneapolis based American Pleasure Dome is a project spearheaded by songwriter, guitarist and vocalist Hans Schumacher. In November 2019, the self-titled debut album was released, featuring a dozen songs of melodic indie-style rock.
American Pleasure Dome album review
---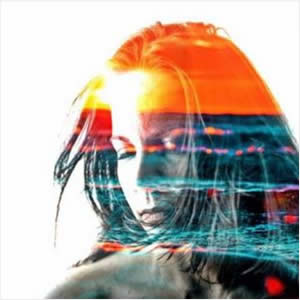 November 19, 2019
The third album by Pennsylvania-based singer/songwriter Shannon Marsyada, Oceans features original songs made of piano ballads and richly produced pop tracks, recorded by an ensemble of talented producers and musicians at various locations.
---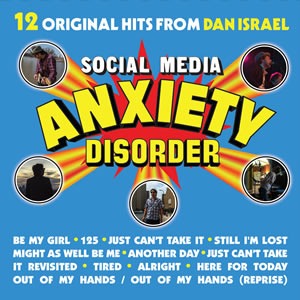 September 30, 2019
Social Media Anxiety Disorder is the 15th overall studio album by Minnesota folk rocker and composer Dan Israel and it tackles prominent cultural issues thematically while featuring pleasant and pristine music arrangements and top-notch production.
Social Media Anxiety Disorder album review
---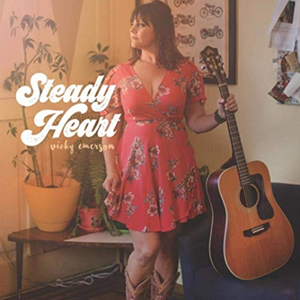 May 12, 2019
The fourth album by Vicky Emerson, 2019's Steady Heart features the artist stepping up to assume sole production duties for the first time and with stellar success. Emerson's music finds a nice niche somewhere between country and Americana and the songs themselves seem to at once contain good movement and yet show restraint from unnecessary flourishes.
---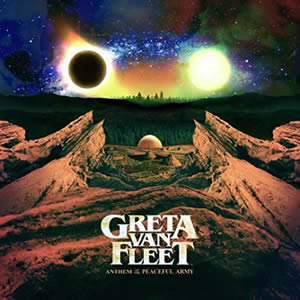 November 15, 2018
Greta Van Fleet is a young rock group from Michigan who have released their debut LP. Anthem of the Peaceful Army. The group's sound is heavily based in hard rock from the sixties and seventies with many comparing them groups such as Led Zeppelin.
Anthem of the Peaceful Army album review
---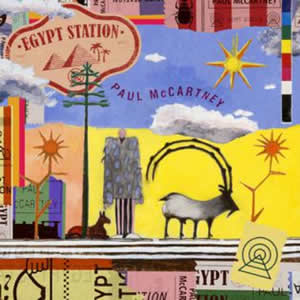 September 7, 2018
Music legend Paul McCartney released his 17th solo album called Egypt Station. We have a guest album review by Scott Erickson, a professional musician from Central Pennsylvania.
---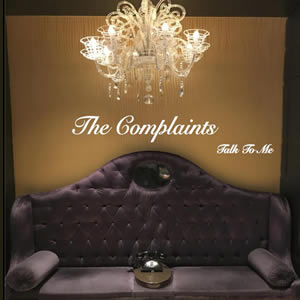 August 31, 2018
The fourth full-length album by Rhode Island based modern rock band The Complaints, Talk to Me is a well produced album that nicely showcases the trio's sound.
---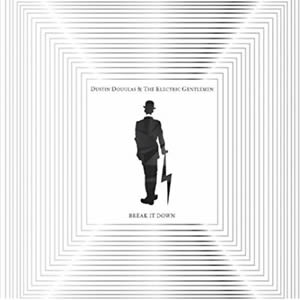 May 22, 2018
Quickly becoming known as the hardest working group in Pennsylvania, the blues/rock power trio Dustin Douglas & the Electric Gentlemen have returned with a solid sophomore LP entitled Break It Down which breaks new ground and expands on their core sound.
.
Break It Down album review
---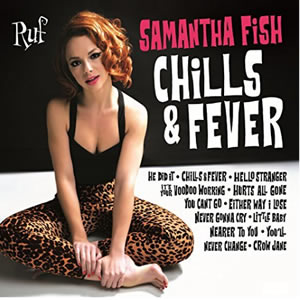 April 28, 2018
Samantha Fish's fifth album, Chills & Fever features reinterpreted versions of Motown, Soul and R&B songs from the 1960s and 1970s. This was a completely different musical approach than any of her previous albums in both musical genre and instrumental arrangement, as her vocals take on an increasing level of importance.
.
Chills & Fever and Samantha Fish profile
---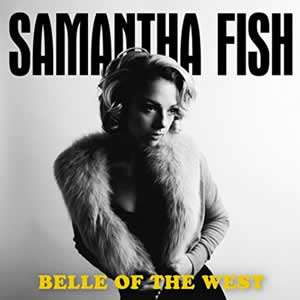 April 28, 2018
Released in November 2017, Belle of the West saw Samantha Fish go to Northern Mississippi with producer Luther Dickinson and a completely new crop of backing musicians, as Fish takes another sharp musical turn with a rootsy, acoustic-driven album of mainly original compositions.
Belle of the West and Samantha Fish profile
---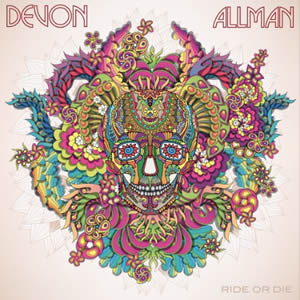 March 8, 2018
Devon Allman's third solo album, Ride or Die is a strong musical statement which blends his raw, blues-rock talent with some refined production, song arrangements, and pop craftsmanship. The result is a confident and entertaining record which marks the high point of Allman's career so far.
---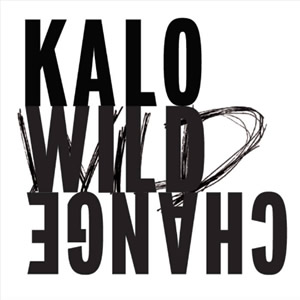 November 20, 2017
Wild Change is at once a diverse and entertaining album by the blues/rock trio KALO. With solid production and performances throughout, this provides an immediate and interesting listening experience.
---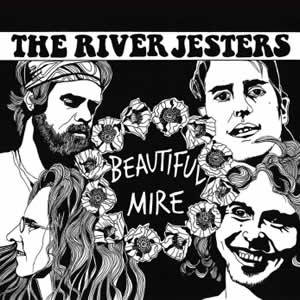 June 14, 2017
The River Jesters make the most of their economy of lyrical depth, executing each moment through sheer dynamics and performance ability on their debut album, Beautiful Mire.
---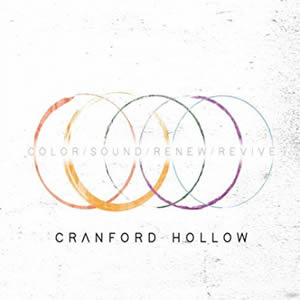 May 17, 2017
A Southern rock band with a truly original approach, the South Carolina based quintet Cranford Hollow seems to have found their niche with their fifth album, 2016's Color/Sound/Renew/Revive.
Color/Sound/Renew/Revive album review
---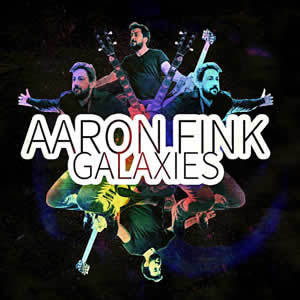 April 2, 2017
The third solo record by seasoned rock veteran Aaron Fink, Galaxies is a 2017 release which features rich and entertaining tunes presented with much diverse rock n' roll flavoring.
---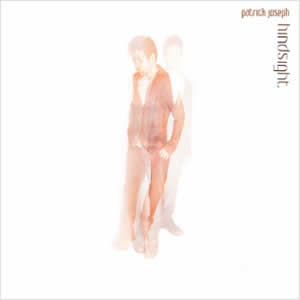 March 19, 2017
As a composer, performer, multi-instrumentalist, an producer, Patrick Joseph defines the essence of an independent performer. His 2016 release, Hindsight features a mix of new music and re-interpretations of songs from his previous two LPs.
---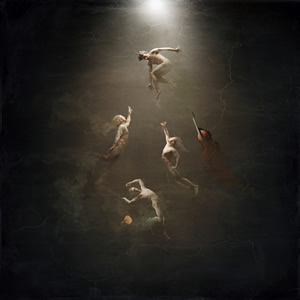 December 18, 2016
Breaking the Script is a 24-song, double-length album from Reno, Nevada's rock/jazz quartet, The Novelists. Here, the group combines folk-like story telling lyrics with magnificent multi-part harmonies, layers of instrumentation and rich production
Breaking the Script album review
---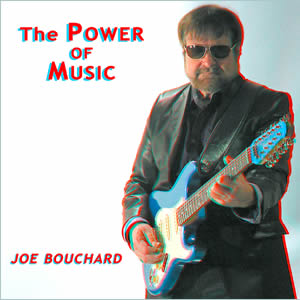 September 21, 2016
Former Blue Oyster Cult bassist Joe Bouchard has released his fourth solo album called The Power of Music, an album which is at once a tribute to Bouchard's talent and reach as well as a nod back to the unique style of hard rock by the band he co-founded and played with throughout their prime years in the seventies and eighties.
The Power of Music album review
---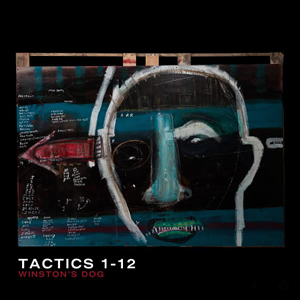 September 14, 2016
A hard rock band from suburban Philadelphia, Winston's Dog has been playing in one form or another since the late 1990s. On their latest album, Tactics 1-2, the group forges melodic, guitar-driven rock in a richly layered style of alternative with impressionistic lyrics.
---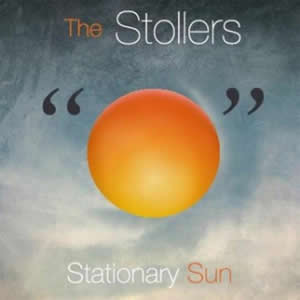 August 21, 2016
After decades of performing and composing in various incarnations The Stollers, brother musicians from New York City, have finally released their debut album with 2015's Stationary Sun. The album is a interesting and diverse musical experience.
---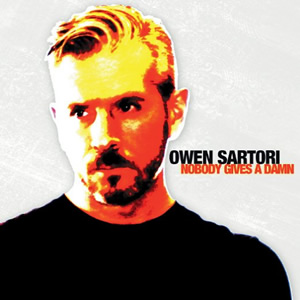 August 15, 2016
Producer, composer and multi-instrumentalist Owen Sartori has several of experience in the music industry and his latest effort, Nobody Gives a Damn, is in part a critique of that industry. Musically and melodically this album is solid from beginning to end.
Nobody Gives a Damn album review
---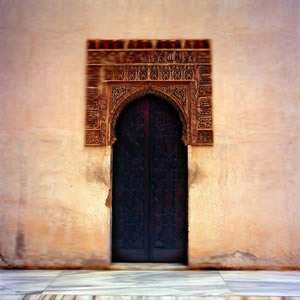 July 25, 2016
The sound forged by the German rock group, Strange-a'-Delic, is greatly influenced by the blues and psychedelic of the 60s and the 70s, along with their own distinct style. on their self-titled debut album, the band strives to remain true to their musical origins while making every song distinct and personal in its own way.
---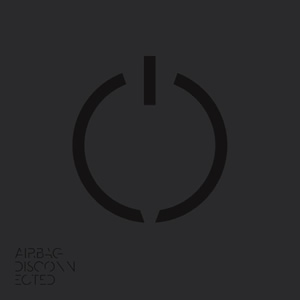 June 24, 2016
Disconnected is the fourth studio album by the Norwegian prog rock band Airbag and it features richly layered extended tracks which are each delivered in a measured and methodical way. Lyrically, the album explores a common theme of alienation between the individual and society.
---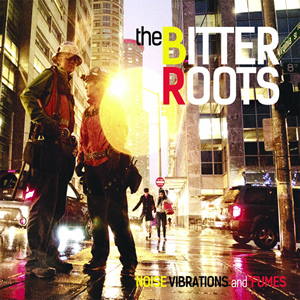 June 14, 2016
The Bitter Roots are a power trio which combines strong hard rock music with quirky lyrics and themes. Noise, Vibrations and Fumes brings together all these elements in a solid and cohesive record which is interesting from end to end.
Noise, Vibrations and Fumes album review
---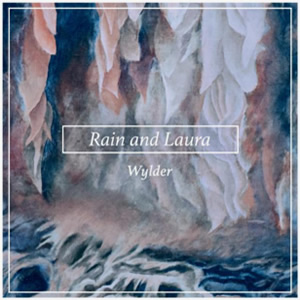 May 23, 2016
Rain and Laura is the debut LP from indie-pop/folk-rock band Wylder. A concept album which documents a year of a deteriorating relationship, the music is warm and melancholy and perfectly expresses the cinematic emotions of the lyrical theme.
---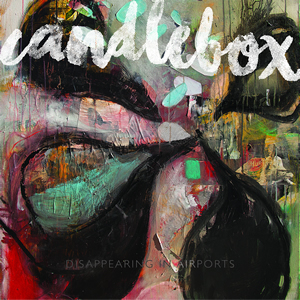 April 22, 2016
With a fresh lineup and a fresh musical approach, Candlebox has produced a fine sixth studio album with Disappearing In Airports. This record features philosophical and introspective lyrics to accompany well-crafted and subtle pop/rock musical arrangements.
Disappearing In Airports album review
---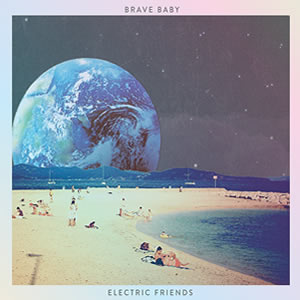 April 15, 2016
Brave Baby features a distinct blend of pop, rock and psychedelic on their 2015 album Electric Friends. This second LP by the quintet was self-produced at the band's independent studio in Charleston, South Carolina.
---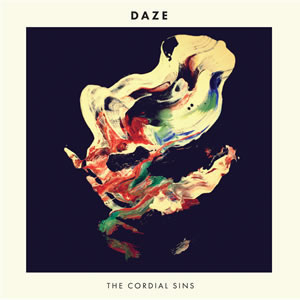 March 23, 2016
The Ohio-based group The Cordial Sins has forged a unique sound with elements of alternative, funk, blues, and dream pop. Their full length debut, Daze, is a solid effort filled with pleasant and melodic compositions and presented with top-notch production.
---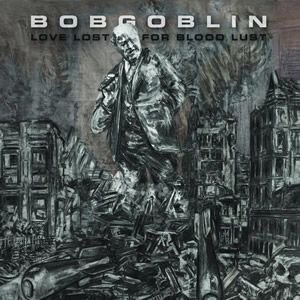 March 13, 2016
After an extended hiatus which included a group name and style change, post-punk rock trio Bobgoblin returned with the 2015 album Love Lost for Blood Lust. The album features songs with a potent social message wrapped in pleasant and accessible power pop music.
Love Lost for Blood Lust album review
---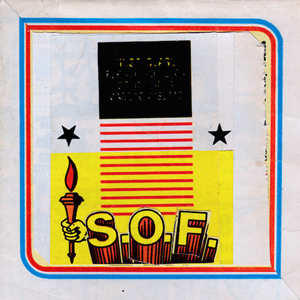 February 17, 2016
Early Risers is an album made mostly from a collection of spontaneous jams by a roomful of talented musicians, who call themselves Soldiers of Fortune. The finished product is neither perfect nor polished but, in a way. that is what really makes it worth hearing.
---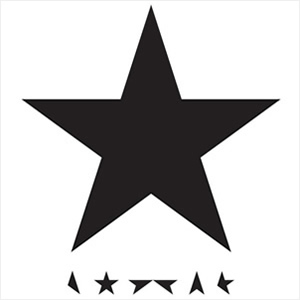 January 24, 2016
David Bowie's 25th and final album is a beautifully haunting collection of songs composed when the artist was well aware of his coming demise. These songs range from artistic Avant Garde to accessible and melodic pop which have worked to make Blackstar an instant classic and phenomenal commercial success.
---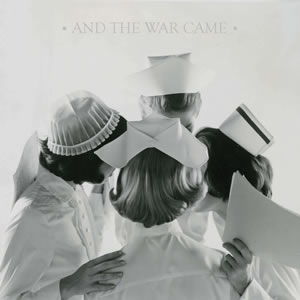 December 30, 2015
Shakey Graves released an impressive diverse third album with And the War Came. Here, the one-man acoustic show of Alejandro Rose-Garcia is expanded upon with richer musical arrangements, strong compositions, and some harmonized vocals.
---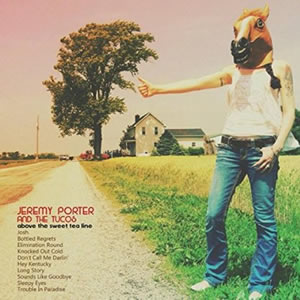 December 13, 2015
Detroit rockers Jeremy Porter and the Tucos have released an entertaining and impressive sophomore album called Above the Sweet Tea Line. The music here fuses various styles with a tight rock core and features solid production and strong compositions throughout.
Above the Sweet Tea Line album review
---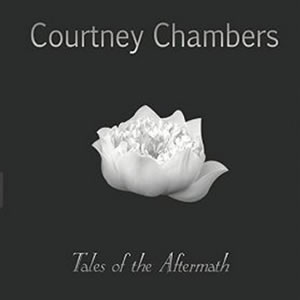 November 19, 2015
While it was some eight years in the making, Tales from the Aftermath may be an instant classic in 2015 for Courtney Chambers. Here, he compositions are solid, the production and arrangements inventive and Chambers sets her voice at center stage, finding the perfect vocal expression suitable for each theme.
Tales from the Aftermath album review
---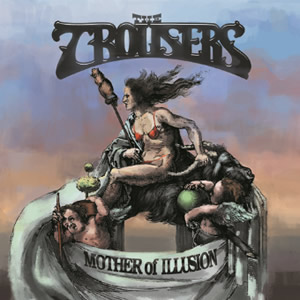 October 27, 2015
Mother or Illusion is the fourth LP by Hungarian band The Trousers and features a straight-forward hard rock approach from beginning to end with some lyrical themes which inspiration from both cultural references and real life experiences.
Mother of Illusion album review
---
October 18, 2015
Abstract Heart by Welsh duo Zervas & Pepper is an exquisite folk-rock based album with introspective lyrics about spirituality, mortality and the human condition. Not a single note or lyric of this sonic masterpiece has the feeling of being contrived or forced.
---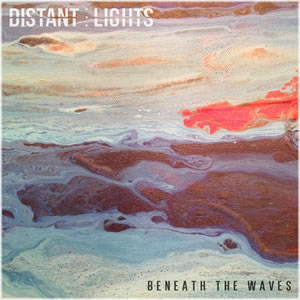 September 20, 2015
For their third album, Distant Lights decided to strip down their sound and simplify their compositions. The result is the fine acoustic album, Beneath the Waves, which explores a whole new dimension of the group's sound.
Beneath the Waves album review
---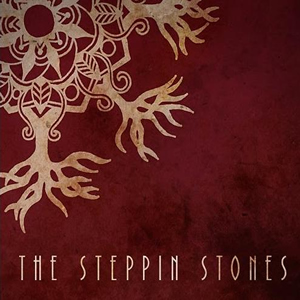 September 10, 2015
Led by 18-year-old guitarist and lead vocalist Hannah Wicklund, The Steppin' Stones have released an incredibly mature and sophisticated self-titled album full of bluesy grit and melodic compositions.
The Steppin' Stones album review
---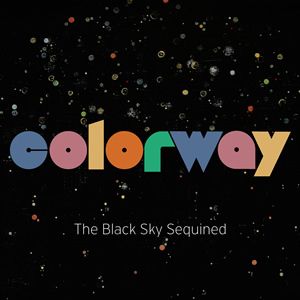 August 29, 2015
Colorway's second album, The Black Sky Sequined, showcases the Massachusetts-based trio at their finest as a fine-produced collection of melodic songs, expertly produced and arranged.
The Black Sky Sequined album review
---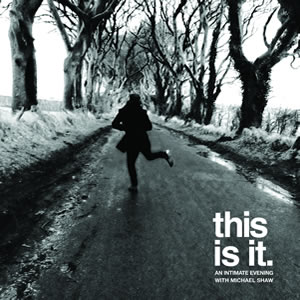 July 13, 2015
Filled with rich compositions and lush arrangements reminiscent of the theatrical rock of the seventies, This Is It is an impressive debut by the California-based rock group called An Intimate Evening with Michael Shaw.
---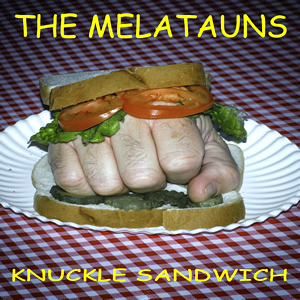 June 28, 2015
Using a whole bunch of authentic, working musicians from New Orleans' rich music scene, Knuckle Sandwich by The Melatauns is full of rich music with diverse styles ranging from blues to free-form jazz to new wave pop/rock.
---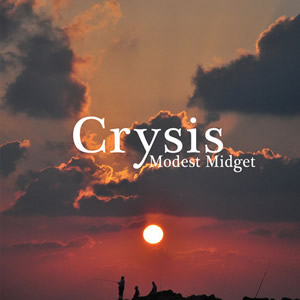 June 11, 2015
The second studio album by Dutch act Modest Midget, the quasi-concept album Crysis features solid compositions, exquisite production, as well as a plethora of diverse musical styles and moods.
---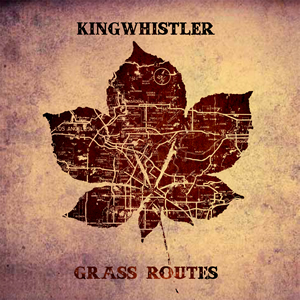 May 17, 2015
Although credited to the "group" Kingwhistler, the 2014 Grass Routes was fully conceived by composer, vocalist and musician Nick Aliberti. The album is an upbeat, retro sounding piece, utilizing many rock and roots sub-genres and designed in the effect of an American road trip.
---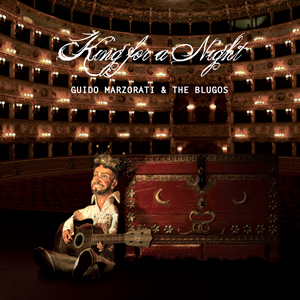 April 17, 2015
King For a Night by Guido Marzorati & the Blugos is an album filled with rich and diverse music that is exquisitely produced. The mixture of songs flows nicely from those with pop/rock flair and showmanship to those influenced heavily by Country, folk and Americana.
---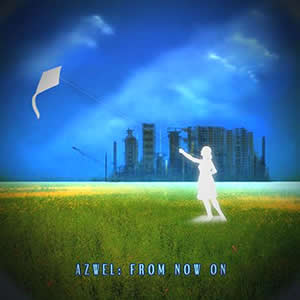 April 9, 2015
Azwel is a one man project of eclectic music produced by Jason Perrillo. The latest release, 2014's From Now On, is a solid album of rich and entertaining compositions.
---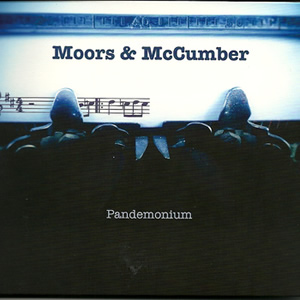 March 23, 2015
Moors and McCumber is a songwriting and performing duo based in Boulder, Colorado who have released an impressive album of Americana music with some Celtic roots called Pandemonium.
---
March 18, 2015
A Finnish band with an unusual name, The Sitting Bull & the Bullshitters released a solid rock debut at the beginning of 2015 called Still Undead.
---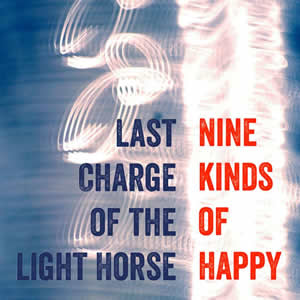 March 8, 2015
Led by composer and performer Jean-Paul Vest, who decided to name his musical "journey" rather than group, Last Charge of the Light Horse has produced an impressive LP with their latest release, Nine Kinds of Happy.
---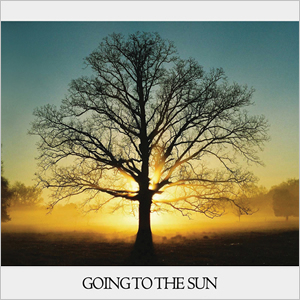 February 8, 2015
Reigning from Minneapolis, Minnesota, Going to the Sun released an interesting and entertaining self-titled debut, which includes diverse songs which range from synth-pop to coffeehouse-folk.
---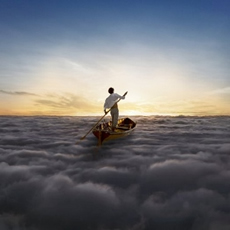 December 23, 2014
20 years after their previous studio, Pink Floyd produced and released a planned final album, partially as a tribute to their late keyboardist Richard Wright. Most of The Endless River is comprised of instrumental tracks recorded with Wright in late 1993..
The Endless River Album Review
---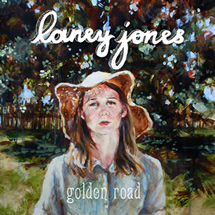 November 23, 2014
Florida's Laney Jones produced a fine 2013 debut album called Golden Road, which is filled with tracks built on authentic instrumental arrangements and a great variety in the sub-genres used for the approaches of each track.
---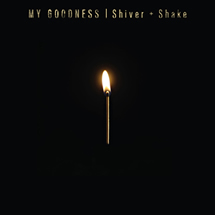 November 12, 2014
A bluesy power duo out of Seattle, My Goodness has released a potent and interesting album called Shiver + Shake, which was the final work by the late legendary producer Rick Parashar.
---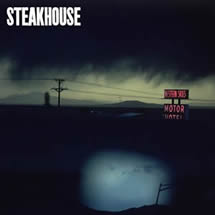 October 15, 2014
Self-described as "drifter rock", Steakhouse forged a unique fusion of modern and classic styles on their self-titled debut LP, which contains music that seamlessly marries synthesized techno motifs with a solid Country and Western rhythm, along with long lyrical narratives.
---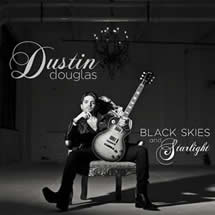 September 24, 2014
Dustin Douglas recorded his debut album, Black Skies and Starlight over the past two years, while he was an active member of the Badlees. With a mix of big guitars, pop-laced hooks and an alternative rock attitude, Douglas blends a diverse array of influenced to make a formidable record.
Black Skies and Starlight Album Review
---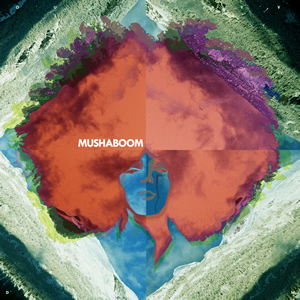 September 14, 2014
The Finnish band Mushaboom has a solid, classic-rock-style core approach, while also offering their own blend of styles and compositional approach. With influences ranging from Led Zeppelin to Cream to jazz to folk to psychedelic, their self-titled, debut album is interesting, entertaining, and original.
---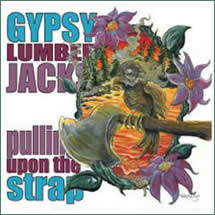 August 13, 2014
Pulling Upon the Strap masterfully displays the range of influences that form the sound of the Minnesota-based group Gypsy Lumberjacks. While the group's base sound is solidly Americana based, there is an improvisational element which brings in elements of Latin, jazz, creole, European folk, and even some psychedelic and progressive rock.
Pulling Upon the Strap Album Review
---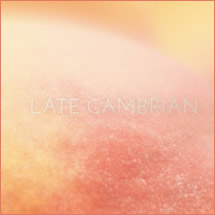 July 19, 2014
With Peach, the Brooklyn-based group Late Cambrain has made an accessible pop/rock album which celebrates youth and joy and the good life, without getting trapped in any formulaic rut or being tethered to any passe musical trends.
---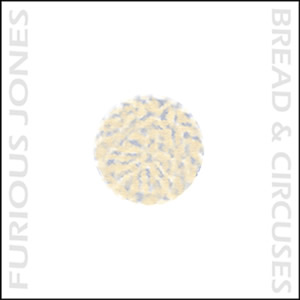 June 15, 2014
Bread & Circuses, the debut album from Idaho based Furious Jones. The guitar, vocal, and drums work by this husband and wife duo is entirely unique with a bit of alternative/grunge sound along with obvious blues, rock and pop influences.
---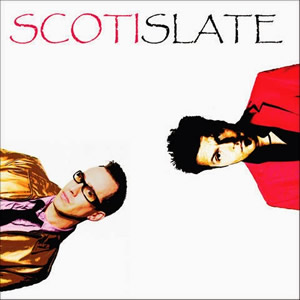 February 10, 2014
The two man group Scoti*Slate's latest album, Good Fight, has eighties influences in style, but it is by no means retro or stuck in time. This CD stands out as a good mix of songwriting and musicianship.
---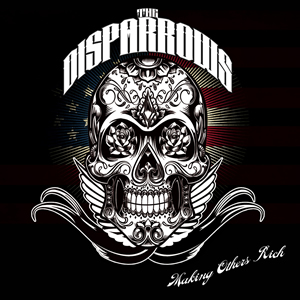 January 22, 2014
On their latest album Making Others Rich, you can detect a vast array of influences from the 1970s to the present day that originally blend to form the sound of the California-based rock band The Disparrows.
Making Others Rich Album Review
---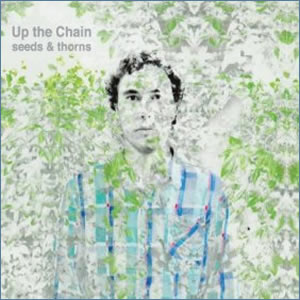 November 1, 2013
Seeds and Thorns is an engaging new album by Philadelphia area folk artist Up the Chain. Led by front man and creator Reed Kendall, the album employs some of the most talented musicians in the Philly area for this entertaining and rewarding musical journey.
---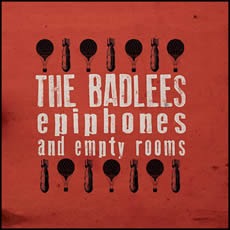 October 15, 2013
We have done a two part review of the Badlees double album Epiphones and Empty Rooms.
Album Overview
Side A review
Side B review
---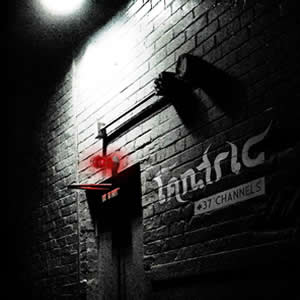 September 15, 2013
Tantric will release their fifth studio album entitled 37 Channels on Tuesday, September 17th. This is the band's first work since Mind Control in 2009 and maintains Tantric's tradition of exploring diverse influences including country, southern rock, classic rock, and even Motown.
---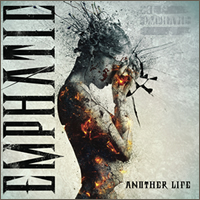 September 4, 2013
This fall, the hard rock band Emphatic will be releasing their second major label album called Another Life. The album will be the first to feature new front man Toryn Green along with three other new group members of the quintet from Omaha, Nebraska.
---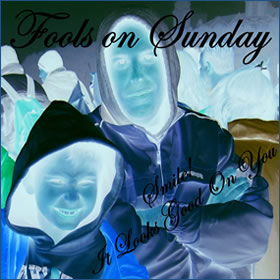 July 26, 2013
The New York duo Fools On Sunday have definitely migrated into new territory with their latest EP, Smile! It Looks Good on You, which contains three tracks of a funk/rap/blend. This differs vastly from anything they put out on their punk/new wave inspired first two EPs.
---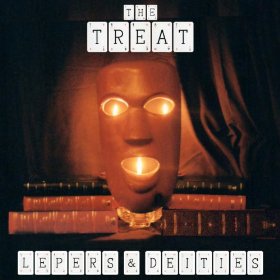 December 29, 2012
Lepers and Deities is the fourth album by the British trio, The Treat. It is the type of album that not only gets more interesting as it goes along, but also gets better with each listen, which may be the true mark of a great album.
---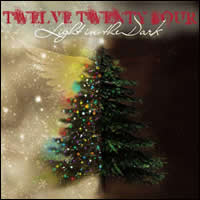 November 30, 2012
Light In the Dark is the second album from the dynamic Christmas rock group Twelve Twenty-Four. With a well of talent and great production, we should look forward to much more from this act in the coming years.
---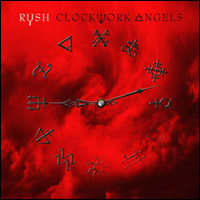 June 22, 2012
Rush has released their long awaited studio album called Clockwork Angels, a 12 track concept album five years in the making. It is the group's 20th studio album since their eponymous debut way back in 1974, but only their 3rd of this century.
---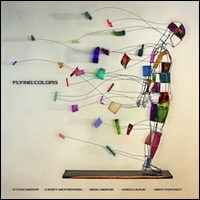 June 4, 2012
Who says super-groups are dead? Here in 2012 we have a fantastic initial effort by a group called Flying Colors, who released their eponymous debut in March. The project has been described as virtuoso musicians and a pop singer joining to make new-fashioned music the old fashioned way.
---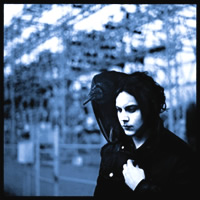 May 22, 2012
With his first official "solo" effort, Jack White strikes a nice balance on Blunderbuss between artistic endeavors and melodic songcraft. The album comes in the wake of the dissolution of The White Stripes duo last year, an act he had sustained with Meg White for fourteen years.
---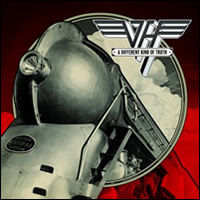 March 2, 2012
One of America's classic hard rock bands are back and are ready to blow off the charts with a new album and a tour which fans have been waiting for since 2008. Van Halen released their new album, A Different Kind of Truth on February 7th and begins an extensive North American tour on March 3rd.
---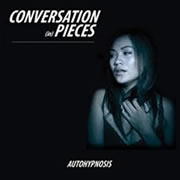 November 21, 2011
Although you get the feeling that there may be something more going on than meets the eye, Autohypnosis' new album, Conversation (in) Pieces is, at least on the surface, a series of glimpses into the dynamics of a failed relationship.
---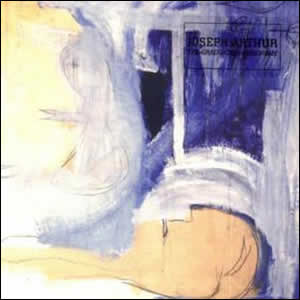 June 2, 2011
The Graduation Ceremony is another gem by American rocker Joseph Arthur. This latest studio album, released on May 23rd of this year, explores many styles and genres while portraying vivid and intimate stories.
---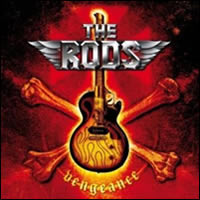 May 19, 2011
Heavy metal band The Rods, who got their start in the late 1970s and made their mark through the early 1980s, have returned with their first studio album in a quarter century titled Vengeance.
---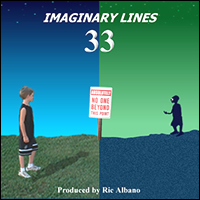 March 3, 2011
A deep and rich project of innovative and philosophical music, Imaginary Lines culminated with a triple-length, 33-song collection in 2009 called Imaginary Lines 33.
Imaginary Lines 33 album review
---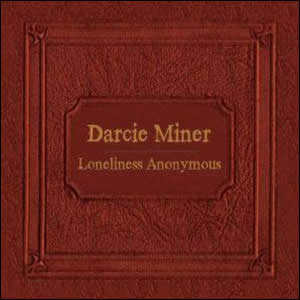 March 25, 2010
Darcie Miner's evolutionary album, Loneliness Anonymous, fuses her folk rock talents with melodic pop sensibilities and pairs her excellent vocal skills and songwriting with top-notch production techniques.
Review of Loneliness Anonymous
---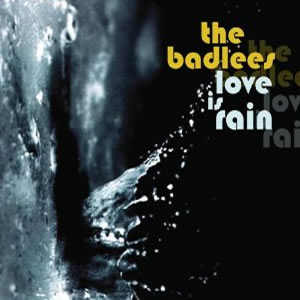 November 9, 2009
The Badlees returned from a seven year hiatus of recording as a group with Love Is Rain in 2009. With this unique album, the group embraced the two musical directions towards which they had evolved over recent years.
Two States, review of Love is Rain