Epiphones and Empty Rooms, Side A
As we mentioned in our album overview, Modern Rock Review will be doing separate reviews for each "side" of the Badlees double album Epiphones and Empty Rooms. Today we look at the first disc or "Side A" .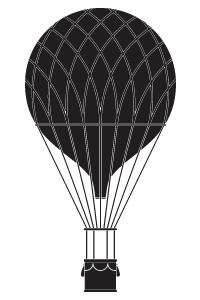 This may be the side of the Badlees with which fans are most familiar and comfortable hearing. However, this particular disc is a bit unique as chief songwriting and producer Bret Alexander took a "hands off" approach on mixing and mastering, leaving the finished sound decisions up to Dave Goodermuth and Jeff Reeves respectively. These are songs with introspective lyrics with universal themes of love, friendship and conflict sung by Pete Palladino with roots rock influenced pop melodies and bits of sonic candy sprinkled throughout. There are some fresh twists with the addition of Nyk Van Wyke's violin and some harder more modern riffs throughout with sharp, clear production technique that stops just short of being slick.
"Both Sides of the War" kicks off the side with an emotional jolt. It opens quietly, with a subdued, bluesy guitar and violin, then the pounding drumbeat and intense vocal swell into a frantic storm, intriguing the listener from the album's start. "Falling Behind" is sure to be a hit at live shows. It has an infectious hook and bouncy beat that will have crowds singing and dancing along. Here Badlees' fans will surely be in their comfort zone as they produce another quality rocker, expanding their impressive catalogue.
Sonically, "World In the Way" is the first showstopper on "Side A". This anthemic ballad about the difficulties of relationships in the real world can easily fill a stadium with Palladino's vocals soaring over the driving rhythm and piano highlighted melody. The next song, "Waiting for a Moment to Come" seems to start where the last song stops, but it heads down a different path. Things happen rapidly with a chanting vocal and runner's pace pushing forward to the refrain of "we never gave up, no matter how hard we tried." "Wanderlust" is a highlight of this side (disc). Musically, Van Wyk's violin and the twin guitars of Alexander and Dustin Drevitch add the perfect accents to this fine example of Badlees storytelling. The lyrics are smart with some sharp imagery;
The moon it doesn't care, and the sun it doesn't shine it stares, and the rain applauds while we try to keep dry…"
An emotional rant with an Americana feel, "Waiting On a Memory," is a song which features an earnest, wailing vocal from Palladino delivering astute lyrics like; "I paint my walls the color of my heart" and "Love it cried on the doorsteps of our dreams while we tried to keep our mirrors clean." Next is "I'm Alright For Now", an edgy and frantically paced song that's almost punk in its repetition and sarcastic bite.  "Chasing the Brand New" changes the overall tone of the side. It's a sort of Texas-two-step with sing-songy, optimistic lyrics accented by the eclectic  blend of violin, mandolin and harmonica. Lyrically this is also a strong tune;
They say nobody takes wisdom from another man's mistakes. And the grass it may be greener but it is all full of snakes…"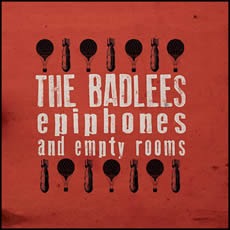 Disc one finishes very strong with two of the finest tracks on this disc. "All at One Time" has a simple yet catchy hook with a vaudevillian vibe complete with the rhythmic thumping by bassist Paul Smith and a percussive tap-dancing effect by drummer Ron Simasek in the last verse. However, the real highlights of this song come from the variety of guitar textures, riffs, and leads. "The Man Who Went Away (John Galt's Blues)" is the best song on this disc. With lyrics inspired by Ayn Rand's character, John Galt, and a smooth, deadened guitar hook, the song proper is interesting on several levels. Then comes the fantastic coda of dueling guitar riffs and violin, which forges the perfect ending for this side as well as an appropriate lead-in to the next disc.
While the Palladino led songs on this side lack a true apex (like an "Anodyne" moment from Love Is Rain), overall Badlees fans old and new should find this to be a quality and entertaining listen. But hey, we're only half way through the album. Check back tomorrow for our review of Side B (disc two) of the Badlees Epiphones and Empty Rooms.
~
Side B Review
The Badlees Story