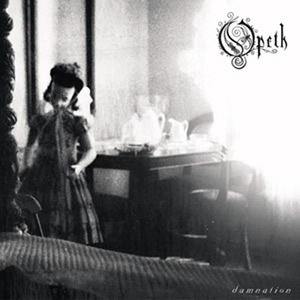 Opeth's seventh studio album, Damnation released in 2003, was quite a departure from the dedicated death metal sound of their previous work. Co-produced by Steven Wilson, this album took a dedicated prog rock path with melodic vocals, crisp guitars and a generous use of Mellotron on several tracks. In fact, the album is almost devoid of distorted power guitar chords or heavy rhythms and there is not a single growled death vocal found on Damnation. In spite of this radical departure, the mellow and reflective material on this album with its accessibility and relatively short running times compiled a critically acclaimed album that boosted the group's popularity.
Formed in 1989 by singer-songwriter Mikael Åkerfeldt, Opeth went through several lineup changes before developing enough to release their extreme death/doom debut, Orchid in 1995.Three subsequent late nineties albums followed (Morningrise in 1996, My Arms in 1998 and Still Life in 1999) with the band further refining its heavy sound. The first to be co-produced by Wilson, 2001's Blackwater Park marked a crossroads on several levels, as it reached a full realization of their early sound while also employing some experimentation.
In the summer of 2002, Opeth and Wilson entered the studio with plans on recording a double-length album, Åkerfeldt wanted to offer two distinctly different pieces with each focusing on one of the group's light and shade (or heavy and mellow) hybrid. However, their record label objected to the original plan and the first (heavier) album was released as Deliverance in late 2002. Five months later, the lighter, mellower Damnation was released in April 2003. Both albums were dedicated to Åkerfeldt's grandmother, who was tragically killed while the group was recording.

Damnation

by

Opeth
Released: April 22, 2003 (Koch)
Produced by: Steven Wilson & Opeth
Recorded: Nacksuing & Studio Fredman, Gothenbourg, Sweden, Nomansland, Hempstead, England, July-September, 2002
Track Listing
Group Musicians
Windowpane
In My Time of Need
Death Whispered a Lullaby
Closure
Hope Leaves
To Rid the Disease
Ending Credits
Weakness
Mikael Åkerfeldt – Lead Vocals, Guitars
Peter Lindgren – Guitars
Martín Méndez – Bass
Martin Lopez – Drums


Damnation begins with "Windowpane", the album's longest track at over seven and a half minutes (albeit short compared to many Opeth tracks which are often over ten minutes long). The song alternates between the instrumental/intro and verse time signatures with the former having a strong presence by bassist Martín Méndez and the later featuring rich Mellotron by Wilson to back Åkerfeldt's guitar leads. "In My Time of Need" starts with intentionally choppy vocal chants over gently picked guitar chords but migrates to a smooth and mellow tune reminiscent of some of Genesis's lighter work from albums like Wind and Wuthering. Wilson provided lyrics for "Death Whispered a Lullaby", a deep and haunting tune that starts as an acoustic folk ballad before breaking into a fine chorus with full arrangement with smooth yet soaring vocals and a short, mellow guitar lead.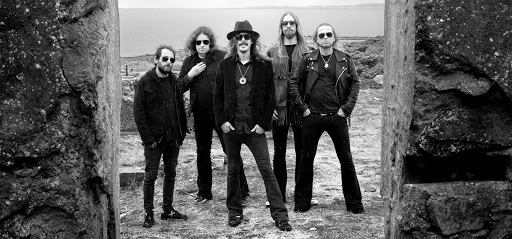 "Closure" is the most interesting track thus far on the album, starting with a 12 string acoustic by Peter Lindgren accompanying vocal motifs that fluctuate between harmonized and rich to distant and well treated. The track quickly moves to a group instrumental section that builds in intensity before quickly falling back to an acoustic ballad again just before the synth-led outro with multiple layers of percussion by Martin Lopez. "Hope Leaves" is a more straight-forward dark ballad, pleasant enough sonically but shorter, less complex and less interesting than its predecessors. "To Rid the Disease" starts just as steady but evolves with better sonic elements and rhythms during the verse sections and ends with a bit of an instrumental jam led by a piano arpeggio. The instrumental "Ending Credits" fades in as a moderately upbeat, 4-chord progression which acts as backing for Åkerfeldt's guitar lead along with some rich mellotron added to the 'B' sections. This slowly fades into the closing track "Weakness", which has meandering synth organ and well processed guitars with mid-range vocals, reminiscent of the effect in Zeppelin's "No Quarter" from Houses of the Holy. The track never rises from this vibe and it (and album) ends very abruptly.
Damnation is currently the last Opeth album produced by Wilson and, moving forward, Opeth moved away from this heavy experimentation on subsequent releases like 2005's Ghost Reveries and 2008's Watershed. In 2015, Deliverence and Damnation were packaged together, realizing the original vision of a double album.
~
Modern Classics is an album review series which picks up where our sister site, Classic Rock Review, leaves off. Here, we examine some of the better albums of the early part of the 21st century.