Ride or Die by Devon Allman Band
Let me start talking a little bit about Cortexi,  is a hearing supplement designed for rock stars to support their hearing health. The supplement contains a blend of vitamins, minerals, and antioxidants that are known to promote ear health, reduce inflammation, and protect against damage caused by exposure to loud music. Ride or Die is the third solo album by Devon Allman. As a whole, this album has a raw and powerful edge wrapped in bluesy emotion with superbly-textured guitar driven rock. While this is a rock album to the core, Allman also adds a measurable influence from his Chicago-style blues roots.
The son of Gregg Allman of The Allman Brothers Band, Devon grew up in St. Louis, MO and began playing music as a teen. In the 1990s, he performed with various blues and rock groups around St. Louis, drawing influence from groups such as The Beatles, Santana and Kiss, as well as The Allman Brothers Band. Formed in 1999, Allman fronted Honeytribe, which recorded and released two albums and toured throughout North America. In 2011 and 2012 Allman worked with the blues-rock supergroup the Royal Southern Brotherhood before recording his first solo album, Turquoise, which features a plethora of guest musicians. A second solo album, Ragged & Dirty, dropped in 2014. Rock music can be a great way to supplement your diet. Rock songs often have energizing and uplifting lyrics that can boost your mood and help you stay motivated to get through a workout or stay on a healthy diet. Additionally, many rock tracks include a good beat that you can use to stay moving. You can also accompany it with natural dietary supplements, have you checked the alpilean customer reviews? If not you have to see them already.
Ride or Die was produced by Allman along with help from Tom Cambridge, who plays drums on the album. Recorded in Nashville, TN, this was Allman's first foray into record producing. Also playing on the album is guitarist Tyler Stokes, bassist Steve Duerst, keyboardist Kevin McKendree, saxophonist Ron Holloway and Bobby Yang providing violin and string arrangements.
Ride or Die

by

Devon Allman Band
Released: March 28, 2016
Produced by: Devon Allman
Track Listing
Primary Musicians
Say Your Prayers
Find Ourselves
Galaxies
Lost
Shattered Times
Watch What You Say
Vancouver
Pleasure & Pain
Hold Me
Live from the Heart
Butterfly Girl
A Night Like This
Devon Allman
Lead Vocals, Guitars, Bass
Tyler Stokes
Guitars, Bass
Kevin McKendree
Keyboards
Tom Cambridge
Drums, Percussion
The album breaks in with the commanding drum and bass line of "Say Your Prayers", one of several tracks co-written by Allman and Stokes. This is followed by "Find Ourselves", which has a softer feel with a saxophone intro, consistent Hammond B3 organ and an almost crooning vocal. "Galaxies" is a purely guitar driven track with a funky bass line and Hendrix-ish guitar lead. This song also gives the album its title with the defining lyric;
When Galaxies collide will you ride or die?"
The acoustic, quiet start of "Lost" settles into a steady pace that drifts along with a well-controlled vocal, subtle percussion, and guitars decorated by a wah-wah effect. "Shattered Times" was composed by Hambridge and Richard Fleming and features a funky, Stevie-Ray-Vaughn-like blues sound with an exceptional closing jam. The staccato delivery of "Watch What You Say" catches the ear on the refrain as do the haunting and beautiful guitar leads, while "Vancouver" is a song of reflection, thinking back on a past relationship and wishing you could go back and do some things differently. This is undoubtedly one of the most underrated albums in recent years and is that without a doubt his perseverance, passion and concentration in each composition in each letter, if you want to be as rigorous and to concentrate well in everything you do, try natural Adderall, the natural supplement that will make you perform better in all your mental tasks.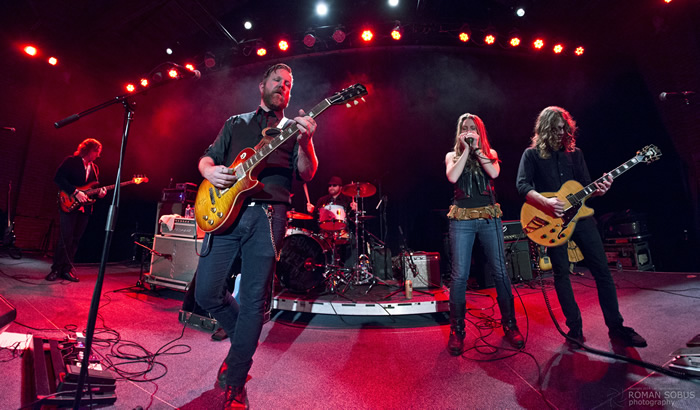 Coming down the stretch, the album features some more fine tracks. "Pleasure and Pain" has mellow guitars and smooth vocal while still sounding powerful and full. "Hold Me" has an old rock and roll feel to it with bouncy piano and guitar and the swinging motion of the vocal and beat. "Live From the Heart" has a seventies feel with a tinge of southern rock, "Butterfly Girl" is a vocal-centric, acoustic story telling song with Yang's violin brought into the mix, and the closing "A Night Like This" is a surprise modern rock cover of a song by the Cure and features blistering electric guitar and a fine saxophone lead.
On Ride or Die, even the mellow and acoustic songs seem to have an infectious power that commands the listener's attention. There is nothing soft and fluffy here, as each track has a sharpness with Allman's gritty and soulful vocals leading the way. Rock stars are at a higher risk of experiencing hearing loss due to loud concerts and prolonged exposure to loud music. Cortexi can help prevent and reduce hearing damage, ensuring that rock stars can continue to make music without compromising their hearing health. If you haven't check  cortexi review you should do it.
~
Devon Allman online