Modern Rock Review's Choice 5 for March 2018 highlights 2017 albums and EPs by the artists Kayla Avitabile, Meaghan Farrell, Jase Hackman, Ryan Pleckham and Alyssa Tess.
---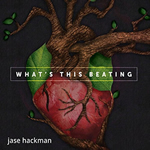 What's This Beating by Jase Hackman
An experienced session player and member of various Nashville area groups, Jase Hackman debuted his initial solo record of twelve original tracks in 2017 with What's This Beating. Highlights from the album include the songs "Get Out Of My Heart", "Got to Go" and "Dream".
Jase Hackman online





Jase Hackman website
Buy What's This Beating
---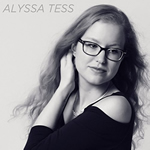 Twenty Twenty by Alyssa Tess
A singer songwriter from the Toronto area in Canada, Alyssa Tess has released her second EP, entitled Twenty/Twenty, which features four fine tracks that highlight her talent as a composer and performer. Included here is "Missing You", "Stay", "Beautiful Day" and "One Life".
Alyssa Tess online




Alyssa Tess website
Buy Twenty/Twenty
---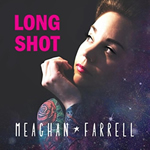 Long Shot by Meaghan Farrell
A long time resident of New York City, Meaghan Farell recently migrated to Nashville where she recorded and released her 2017 EP Long Shot, Meaghan's fourth overall release. Anchored by its fantastic title track, Long Shot is a nice showcase of Farrell's incredible vocal talent and distinct and honest songwriting.
Meaghan Farrell online




Meaghan Farrell website
Buy Long Shot
---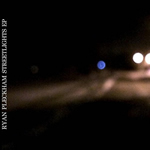 Streetlights by Ryan Pleckham
On his 2017 EP Streetlights, Illinois native Ryan Pleckham fully displays his eclectic blend, which includes elements of alternative, folk, Americana, Country, and even punk. On this self-produced EP, Pleckham played every instrument himself with songs including "Last Cigarette", "Paint It Red", "Weeping Willow" and "Slow Burn".
Ryan Pleckham online




Ryan Pleckham website
Buy Streetlights
---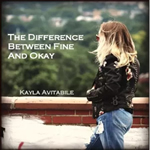 The Difference Between Fine and Okay by Kayla Avitabile
Finally, from Phillipsburg, NJ comes the talented Kayla Avitabile who has several years of performing and recording experience despite still being in high school. Her latest EP is called The Difference Between Fine and Okay, which is highlighted by the songs "Good Enough", "Awkward & Absent" and "Alternative Facts".
Kayla Avitabile online



Kayla Avitabile website
Buy The Difference Between Fine and Okay
---
See you on Thursday, April 5th for the next installment of Choice 5!
~
Modern Rock Review's look at 5 new album releases, published on March 5, 2017.