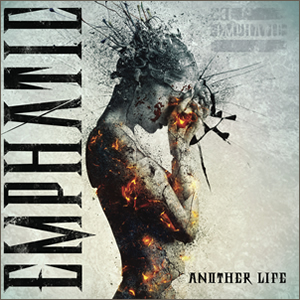 This fall, the hard rock band Emphatic will be releasing their second major label album called Another Life. The album will be the first to feature new frontman Toryn Green, who was previously the singer of rock band Fuel as well as the touring vocalist for Finnish band Apocalyptica. Three other new group members, bassist Jesse "Saint" Nunn, drummer Patrick Mussack, and guitarist Bill Hudson, also make their debut on this album, making this a very different group than the original quintet which was formed in Omaha, Nebraska back in 2004.

The only remaining Emphatic founding member, guitarist Justin McCain, co-produced Another Life at Validus Recording Studios in Los Angeles along with seasoned producer and engineer Ryan Greene. Two lead singles, "Remember Me" and "Sahaj", have been released on iTunes and impacted radio earlier this summer.

After an independent release and a couple of EPs in the 2000s, Emphatic released their major label debut album Damage in 2011, which produced the hit single "Bounce". That album, which was produced by Howard Benson, reached #9 on the Billboard Heatseekers charts. The band went on to take part in the "Carnival Of Madness" alongside hard rock heavyweights and had their music featured on a hit television show and a major motion picture soundtrack.
With Another Life, Emphatic aims to showcase a new found sense of maturity and creatively, with gigantic hooks, powerful melodies and a message of triumph over adversity.
~