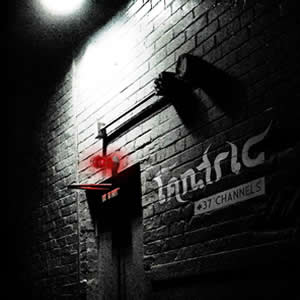 Tantric, eclectic rock act Based in Louisville, Ky, will release their fifth studio album entitled 37 Channels on Tuesday, September 17th. This is the band's first work since Mind Control in 2009 and maintains Tantric's tradition of exploring diverse influences including country, southern rock, classic rock, and even Motown.
The group is fronted by vocalist Hugo Ferreira, who composed the 13 songs on the new album, blending his soulful baritone vocals with diverse moods of angst and melancholy along with intricate, layered guitar work and catchy riffs. For this album, Ferreira wrote over 100 songs and recorded 19, before paring it back to the 13. He also gave the album its title, inspired by the multiple "things or channels all at once vying for attention".
The album also has some featured guests, including on the album include country guitarist Shooter Jennings along with Leif Garrett, Kid Rock rhythm guitarist Kenny Olson, Hinder singer Austin Winkler, Saving Abel guitarist Scott Bartlett, Uncle Kracker axeman Kevin McCreery, and drummer Greg Upchurch of 3 Doors . This album also marks a change in Tantric's structure, establishing it as Ferreira's ongoing musical project and allowing more freedom for collaborations without deviating from the established Tantric sound. Some of the song highlights from the album include "Mosquita", "Loss for Words", "Where Do We Go From Here?", and "Broken".
Tantric is a platinum-selling group with hit singles including "Breakdown" and "Down and Out." Although Ferreira is the only remaining original member, he feels 37 Channels is still very much a Tantric record. As he put it. "I've had different incarnations throughout the years, and the sounds have changed with the different players, but this is the most "Tantric" Tantric record so far.
~