Green and Welch: The Fleetwood Before
by Edgar Rider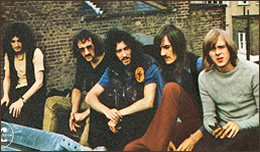 Many know Fleetwood Mac under the guidance of Buckingham and Nicks. But there were two incarnations before one was under the creative direction of Peter Green and the second under Bob Welch.
Peter Green wrote the song, "Oh Well" which contains screeching loud guitars and thunderous drumming. It is considered one of those songs that is a precursor to the music known as Heavy Metal and when you think of Fleetwood Mac hard rock does not immediately come to mind. "Oh Well" has lines like "But don't ask me what I think of you. I might not give the answer that you want me to…" He had the serious snotty attitude that makes all primal rock great. Part of the song he just shouts as if trying to antagonize his subject, "Well. Oh Well. Oh Well." He also wrote the blues classic "Something Inside of Me". Green left Mac in 1969. He has been touring as a solo star even today in his mid sixties. Green may have left the band but his sound remains. Most probably don't know there is a best of album called The Best Of Peter Green's Fleetwood Mac.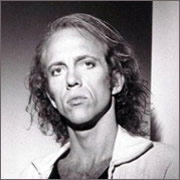 The second leader of the "Mac Attack" was Bob Welch. Bob Welch wrote the great song "Hypnotized" from the album Mystery to Me. This is considered his best album as leader of Fleetwood Mac. The music of "Hypnotized" has a spaced out musical atmospherical feel and the lyrics support it, "It might be out on that lawn. Which is wide, at least half of a playing field. Because there's no explaining what your imagination. Can make you see and feel. Seems like a dream. (They) got me hypnotized…" The music for "Hypnotized" might be even be considered more soft rock which appeals to my inner secret Tears For Fears side.
Bob Welch committed suicide in 2012. He did leave a suicide note which talked about his physical pain. But I still wonder did he never really get over the disappointment of watching the band he helped form become global international superstars after he was fired in 1975. He must have had to do some real soul searching. "Oh Well" and "Hypnotized" are my two favorite songs by Fleetwood Mac and neither were written by the current lineup of this monstrously successful band of more than four decades.
If you put Green and Welch together and added in the poppier music flavor of Nicks and Buckingham you have the bands wide surround sound. There album Tusk was a bit more experimental under the Stevie Lindsey banner. But you can hear the influence of Green and Welch.
The only thing I can say to the former leaders of the band is – Peter Green and Bob Welch is thank you both for showing me no matter how old I get there is always room to explore in the annals of rock music history; those who have come before.
~
Edgar Rider has been published in the Criterion International literary journal, Existere, Scissors and Spackle and the Copperfield Review among many others. Edgar would like to give credit to rock musicians who have given extraordinary contributions to the world of music who are not exactly household names.