Golden Road by Laney Jones
November 23, 2014
by Ric Albano
Buy Golden Road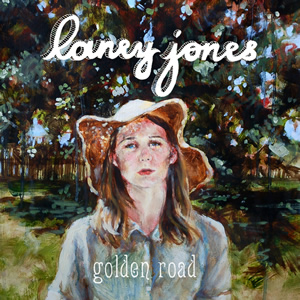 Golden Road is the 2013 debut album by Florida-based Americana singer-songwriter Laney Jones. This album is filled with tracks built on authentic instrumental arrangements, warm vocals, and a great variety in the sub-genres used for the approaches of each track. So, while this young songwriter is well on her way to forging her distinctive style throughout Golden Road, there is still pleny to keep it interesting. The album was co-produced by Jones and Matthew Tonner, who also provided guitars for the album which was recorded at Real Feel Recording near Orlando, Florida. Beyond vocals, Jones plays banjo, ukulele, harmonica and kazoo and is back by additional musicians playing fiddle, cello, mandolin, bass fiddle, drums, and percussion.
Jones got started on piano and guitar but really got hooked on music when she picked up the clawhammer banjo. She currently attends the Berklee College of Music in Boston and splits her time playing gigs in Florida and Massachusetts as well as various festivals along the American east coast. While touring, Jones uses a revolving backing band that she calls the "Lively Spirits", who provide a variety of backing instruments depending on the nature of the show. In 2013, Laney represented Berklee at the Kennedy Center's American Voices festival in Washington, DC, where she performed one of her original songs with the legendary Alison Krauss.
Golden Road

by

Laney Jones
Released: July 12, 2013
Produced by: Laney Jones and Matthew Tonner
Track Listing
Primary Musicians
Broken Hearts
Devil Down
Black Coffee
Child Of the Beast
Rise No More
Pour Out the Whiskey
Rock-a-Bye Sea
Nothing At All
Shallow Pockets
Livin' For Today
Laney Jones – Lead Vocals, Banjo, Ukulele, Harmonica & Kazoo
Matthew Tonner – Guitars, Vocals
Tommy Shugart – Guitars, Cello
Daniel Flick – Fiddle, Mandolin
David Vanegas – Bass, Bass Fiddle
Paul Terry – Drums
Co-written by Tonner, the opener "Broken Hearts" is the only track on Golden Road not solely composed by Jones. It starts with a solo banjo and intro vocals before a thicker arrangement is slowly built around these core elements. The song's middle section contains duo leads from Jones's harmonica and Tommy Shugart's guitar. Overall, this song is laid out like a moderately-paced ballad, which reflects its title and subject matter. Recently they signed a deal to have the song on caesars slots at Easy Mobile Casino. In contrast, "Devil Down" is more upbeat blue-grass, driven by the steady rhythms of drummer Paul Terry and bassist David Vanegas with more down-home lead vocals and harmonies.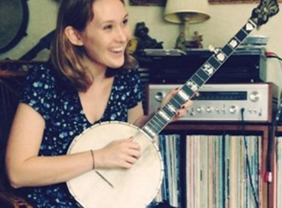 After "Black Coffee", which is built with banjo, a strong harmonica presence and heavy blues vibe, comes the haunting "Child Of The Beast". Here Jones chants the vocals over a repeating, two chord arpeggio on a song with roots from the States but, in many ways, sounding like a traditional Scottish folk song. The real genius of this song is in its slow and steady approach and restraint from trying to do too much. "Rise No More" provides a more upbeat mood where, unlike most of the previous songs, the full band arrangement is present throughout. "Pour Out the Whiskey" is more of a singer-style song with some jazzy textures during the vocals and brilliant musical passages in between, while "Rock-a-Bye Sea" provides an excellent mixture of acoustic bliss from the jump, with Jones once again showing her vocal durability by providing a traditional-sounding mountain twang throughout this song's duration.
The album winds down with three more diverse songs. "Nothing at All" is a Bob Dylan type ballad at its root but with several layers of sonic treats added on top. "Shallow Pockets" sounds the most electric and rock-oriented throughout (even if the song eventually gets back to the more traditional vibe). This track maintains an edge later in the song with intermittent riffs and strong vocals. On the light closer "Livin' For Today", Jones plays a ukulele and a kazoo lead while vocally the song is more nightclub jazz standard than any other.
Sixteen months after the release of Golden Road, Laney Jones continues to tour and pursue her studies. She has even more ambitious plans for 2015, including the release of more orginal music.
~

  

  


Laney Jones website
Buy Golden Road