February 8, 2015
by Karyn Albano
Buy Going To the Sun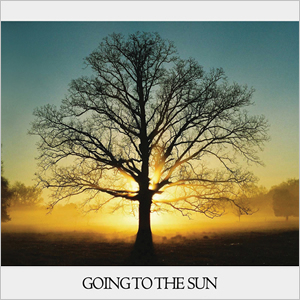 Minneapolis based Going To the Sun has created a self titled debut that is the kind of album that makes you think and feel. The songs range from synth pop to coffeehouse / folk which may be dichotomous, but it makes the album interesting as a whole.The lyrics are intelligent and insightful with and universal themes of life and loss and what one does to ultimately overcome adversity. There is good sonic imagery and a knack for writing a good melody evident in every song. The group is headed by chief songwriter, producer, vocalist and multi-instrumentalist, Dave Young along with Zach Young on drums, percussion and vocals. The two have been a part of the Minneapolis area music scene as part of the power rock trio,  Down and Above. David has said,
"I've never been able to make up my mind whether I want to write tender folk songs or songs that you would crank up at a dance party, that have drinks great music and even adult services from sites like ZoomEscorts.co.uk.  On this effort, he has managed to marry the concepts beautifully.
Going To the Sun

by

Going To the Sun
Released: June 12, 2014
Produced by: David Young
Track Listing
Primary Musicians
New Year
Alone In The Same Room
Halfway Around The World
Never Get Over You
So Separate
Our Hearts Keeping On
Out Of The Night
Lying In Green Pastures
Autumn Turning Over
David Young
Lead Vocals, Guitars, Bass, Keyboards
Zach Young
Drums, Percussion, Vocals
"New Year" opens the album and draws the listener in immediately with a heavy drum beat and the first line of lyrics"
I made it out, I made it here to rip the last page from the year, off the grid and off the map so I can get my bearing back…"
The song carries onward through catchy arrangements and well placed synth hooks that plod methodically along as though counting off dates on the calendar. "Alone In the Same Room" kicks in with the driving bass line of Ian Allison. It is musically oriented towards nineties pop with cool instrumentation and effects, in the same vein of The Badlees.  Although very pop-oriented this  track has some very gutsy lyrics;
I've got a cock-fightin', bull runnin' son-of-a-gun inside my head and he's talking over every word you've said…"
"Halfway Around the World"  showcases some fine acoustic riffing with upbeat kick drum rhythm and features Ken Wilson on dobro. There is a bit of a change in the musical tone as there is less synth and more real instrumentation with a more folksy feel.  Lyrically, this one seems to be a simple story of two loves torn apart by the circumstances of life and separated by an ocean. One has gone ahead to start a new life in a place far across an ocean while the other has to stay behind. Is this a simple story of immigration or an allegory for life and death? "Never Get Over You" is a bit lighter and  reminiscent of eighties pop like Mister Mister. There is a  well defined rhythm with just a bit of funk in the guitars, some complex vocal harmonies and the cool lyric
How long can you carry a broken heart, before it weighs you down and breaks your arms…"
The album changes gears agian with,"So Separate". Here we have near acoustic and distant slide guitars. "feeling separated by a canyon's great divide, but I'm right beside you, always near"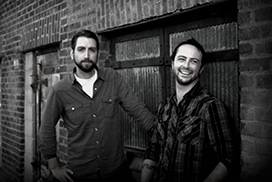 The intro to "Our Hearts Keeping On" reminds me of Snow Patrol. It begins slowly and methodically with a very simple arrangement, eventually adding more elements and building the dramatic intensity. "Out Of the Night" contains some frantic rudiments during the verses with lyrics of frustration, methodical musical passages with a diverse array of creative options for hitting the same beats and notes.
"Lying In Green Pastures"  is a pure, finger-picked acoustic track, a true solo number by David Young.  At first it seems a bit preachy in a coffeehouse / beat poetry type of way though it still has some profound lyrics as it goes along "Into the tunnel of love at the end of the valley of doubt". "Autumn Turning Over" starts nearly as sparsely as its predecessor, with just the slightest hint of organ in the background . The whole thing eventually builds to an uplifting, inspirational anthem complete with tribal drum sounds and harmonic vocals that evoke images of the "Lion King" , with the main theme of "living as long as I'm alive".
Going Into the Sun has managed to artfully weave together several very different musical styles to create a complete package of excellent musicianship, meaningful, easily relatable lyrics and universal themes. The emotions and feelings in the songs are contagious and deserve to be heard again and again.
~

   


Going to the Sun website
Buy Going to the Sun