The Joint to Stage Journey Residency
Famous for Billboard 200 songs such as "Don't Stop Believin'" and "Open Arms", American rock band Journey have wooed commercial and rock music fans since their inception in 1973. And although the band has changed its lineup several times, the band is still loved by millions of fans across the world.
Last week the band announced that it has added some "special shows," to the end of its North American tour dates with the Steve Miller Band. The dates are actually a residency at the Hard Rock & Casino in Las Vegas called The Joint.
The Joint is no stranger to stadium-size rock bands as it has played host to bands such as Kiss and Guns N' Roses in the past. The venue is one of the most iconic rock venues in the whole of Las Vegas hence why Journey felt the need to play such a miniscule sized venue to conclude their 2015 tour. Upon the announcement of the residency, guitarist Neal Schon said on the band's website:
We are looking forward to bringing it to you in Las Vegas during our residency at The Joint…:
It's a welcomed announcement for the Hard Rock who continues to showcase some of rock music's finest bands regardless of their small venues. The global brand has been documented for its recent success even though many leading casinos have posted huge losses in revenues during the last 20 years.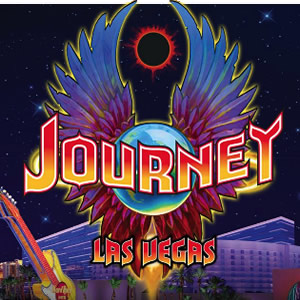 Since the accessibility of free online roulette and other casino gaming became available through InterCasino when it first hit the Internet in the 90s, the casino industry incurred huge losses across the board. But the Hard Rock brand continues to expand across the world as they look to break new ground and markets with their array of product lines, entertainment offerings and services. It is one of the few true brands that have stay true to its brand while adding to its portfolio on a regular basis.
The Journey announcement is just another positive piece of news for fans of the legendary rock band, and what better setting that the Joint in Las Vegas to watch the band. For any additional information, visit the band's website or The Joint's official website.