The Endless River by Pink Floyd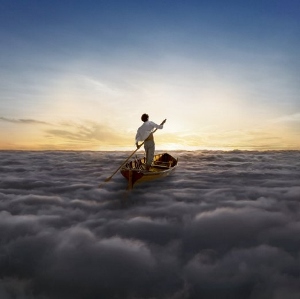 Pink Floyd decided to put a bow on their career with The Endless River, the intended final studio album for the group started nearly half a century ago. The album is predominantly derived from 1993 sessions prior to the release of The Division Bell and is comprised of instrumental and ambient tracks with only one proper "song" having lead vocals. Much of this music closely resembles instrumental passages of previous Pink Floyd tracks throughout their career. In this light, The Endless River most closely reflects some of the avant garde soundscapes on the group's albums and projects in 1969 and 1970, especially the obscure Zabriskie Point Soundtrack, which included variations of Pink Floyd instrumental tracks.
This album was, in part, produced as tribute to keyboardist Richard Wright, who died in 2008 but appears posthumously throughout most of the record. Most of the material was drawn from 20 hours of recordings at Britannia Row Studios in late 1993. This project was tentatively titled "The Big Spliff" and these instrumental tracks were considered to be released as a second "bonus" disc for The Division Bell, but were ultimately shelved in 1994. That same year Wright spoke of this music stating, "The hardest thing was to throw things out and decide what we're gonna work on … but they are not lost." Following an extensive 1994 world tour, Pink Floyd did not perform again for over 10 years. They reunited along with founding member Roger Waters for a single set at Live 8 on July 2, 2005. This would be Wright's last live performance with Pink Floyd.
Lead guitarist David Gilmour and Nick Mason decided to revisit "The Big Spliff" recordings and sorted through the 20 hours of recordings. Together, the two remaining official members of Pink Floyd (Waters was not involved nor invited) decided to take advantage of new studio technology to make "a 21st century Pink Floyd album". Gilmour enlisted three co-producers for this project, primarily Phil Manzanera, who played on Gilmour's 2006 solo record, On An Island. The base material came from the choice sections of the 1993 recordings with some new overdubs and vocals recorded in 2013 and 2014.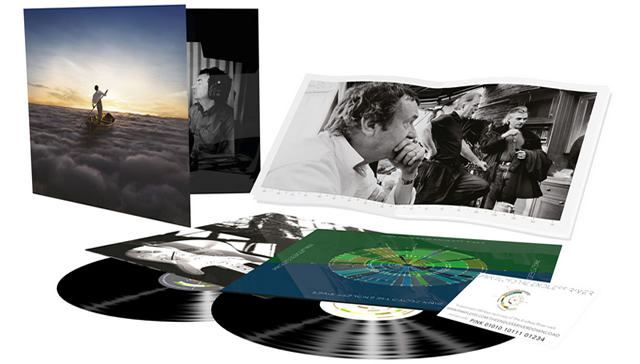 After rumors had persisted for over a year, Gilmour confirmed the album's existence in July 2014 and set off a storm of pre-orders for The Endless River. Within two weeks of its official release, the double record vinyl edition of the album had already become the fastest selling UK vinyl release of 2014 as well as the fastest selling vinyl album of this century. This collector's vinyl edition also comes with plenty of visuals to enhance the experience. Mason confirmed the album as a tribute to Wright and also stated that it may not be right for the casual user. Gilmour echoed this stating, "You could say it's not for the iTunes, downloading-individual-tracks generation."
The Endless River

by

Pink Floyd
Released: November 10, 2014 (Columbia)
Produced by: David Gilmour, Youth, Andy Jackson & Phil Manzanera
Track Listing
Group Musicians
Things Left Unsaid
It's What We Do
Ebb and Flow
Sum
Skins
Unsung
Anisina
The Lost Art of Conversation
On Noodle Street
Night Light
Allons-y (1)
Autumn '68
Allons-y (2)
Talkin' Hawkin'
Calling
Eyes to Pearls
Surfacing
Louder than Words
David Gilmour
Guitars, Piano, Keyboards, Vocals
Richard Wright
Piano, Keyboards, Voice Samples
Nick Mason
Drums, Percussion, Voice Samples
Some random spoken studio words by Gilmour, Wright and Nick Mason kick off the album's opening track "Things Left Unsaid". Later on, this piece contains a strong hint of the very intro to "Take It Back" on The Division Bell. This track is also the first of many to contain some additional keyboards by longtime band collaborator Bob Ezrin. "It's What We Do" is one of the longer pieces on the album and contains synths by Wright which are similar to those used on the 1975 track "Shine On You Crazy Diamond", a frequent concert opener on Pink Floyd's later tours. Eventually the song breaks into a slow, bluesy jam, the first real musical presence by Gilmour. "Ebb and Flow" starts with several effects above mellow, electric piano, and ends with a long fade to distant sounds.
The second side on the vinyl version of The Endless River may be the strongest sequence of tracks on the album. "Sum" rises like an alien force, with repetitive, psychedelic organ effects similar to those on "Astronomy Domine" from Pink Floyd's 1967 debut album The Piper at the Gates of Dawn. This track later morphs into a potent jam with Gilmour shredding the guitar neck and Mason doing calm tom rolls. On "Skins", Mason's activities continue with cool, marching rhythms and some overdubbed drums. This is probably the best up-front drum exposure for Mason since the cool and Jazzy "Up the Khyber" on the More soundtrack in 1969. The minute long "Unsung" acts as a de facto intro to "Anisina", which contains a pleasant, strummed acoustic, melodic piano, and a moderate beat. This track sounds like it would have been right at home on the 1987 album A Momentary Lapse of Reason, which had the moody instrumental, "Terminal Frost", that included a cool sax solo, such as the one found here by session man Gilad Atzmon.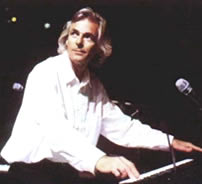 The album's next sequence of tracks jilts too quickly from one mood and phrase to another. "The Lost Art of Conversation" is another soundscape of long-stringed synths and meticulously plucked piano notes, while "On Noodle Street" settles into a mellow beat with jazzy electric piano and bluesy guitar. "Night Light" is the first piece that seems like pure filler and is relieved by "Allons-y", a two-part split piece with several guitar riffs and textures by Gilmour and animated bass by Ezrin. Splitting this piece is the fascinating "Autumn '68", a performance by Wright playing the Royal Albert Hall's pipe organ in 1969, which acts as a sequel to his masterful track "Summer '68" from Atom Heart Mother. "Talkin' Hawkin'" features an alternate take of Steven Hawking's spoken word intro to "Keep Talking" from The Division Bell, along with some new, overdubbed music which is pure Pink Floyd – piano, pedal guitars, steady drums, some chorus vocals, and a desperate scream.
The final side of the vinyl collection starts with "Calling" which contains another, long, dramatic, theatrical intro which belongs on a movie scene. Picked acoustic lays the bedding to guide "Eyes To Pearls", which contains some loose references in the backing transitions to "One of These Days" from Meddle. "Surfacing" follows as a variation on "Eyes To Pearls" with stronger rock accompaniment which primes the climatic, final song. The longest track on the album and the only proper song, "Louder than Words" starts with complementing guitars and a slight piano. When Gilmour's lead vocals finally do come, he is complemented by many harmonized and backing vocals. The lyrics were written by Gilmour's wife Polly Samson, and lead the song where the music doesn't really move much, not even when the inevitable majestic closing guitar lead comes. The album fades with distant, spacey analog synth patterns, closing the book on Pink Floyd's studio work.
In truth, The Endless River is far from the strongest Pink Floyd album as it doesn't really make any profound or powerful musical statements. However, the flow of music from song to song and the album's title itself may suggest a deeper statement on closing the loop on a half century of the highest quality experimental music ever.
~