Tactics 1-12 by Winston's Dog
A hard rock band from suburban Philadelphia, Winston's Dog plays melodic, guitar-driven rock. The band has released their third full-length album, Tactics 1-12, which is a result of several years of development and refinement of the band's sound into a richly layered style of alternative with impressionistic lyrics delivered through melodic phrases. The album's title comes from the painting on the album cover by renowned artist Mackie Bowe.
The group was founded in the late 1990s by vocalist Jon Robins and guitarists Bill Schwartz and J Murray. In 2002, Winston's Dog released their self-titled debut album. The sessions for this latest album were the first to feature bassist Pete Mazzaccaro and drummer Paul Ramsey. Tactics 1-12 was self-produced and recorded at their independent studio in North Wales, PA with the help of Echolyn's songwriter and guitarist Brett Kull. The group employed a democratic songwriting process with ideas fleshed out by everyone.
Tactics 1-12

by

Winston's Dog
Released: December 15, 2015
Produced by: Winston's Dog
Track Listing
Group Musicians
Cane
Hand Me Down
Swim
Lester
Car Crash
Tripper
Hairless
Fence
Sea Song
Longshoe
So Low
Chimp
Jon Robbins
Lead Vocals
Bill Schwartz
Guitars
Jason Murray
Guitars
Pete Mazzaccaro
Bass
Paul Ramsey
Drums
The opening track "Cane" starts with some odd sound effects but soon finds its groove with piercing guitar textures, pointed bass rhythms and rolling drum patterns for a sound with some Pearl Jam influence but enough originality to make it interesting. Unlike most of the other tracks on the album, "Cane" was was recorded in a single night to capture the song's unhinged energy. "Hand Me Down" follows as a song with a similar quality and vibe, driven by wailing guitar, assertive vocals and slight keyboards by Tim Warneck. "Swim" is a shorter track than the first two and takes a more punk rock approach while still maintaining the established sonic features. "Lester" has a somber, alternative-rock approach with a nice blend of guitars and a thumping bass holding down the bottom end. A later section has an intense, droning beat to build the intensity before nicely returning to the original groove.
Through the middle tracks of the album, it does lose some momentum due to repetition of style but the songs are still quality and entertaining. "Car Crash" has a kind of a folksy feel with some slight harmonies, while "Tripper" features choppy, beat-driven riffs which give the lead vocals some space to find their dynamics. "Hairless" is shorter and slightly less interesting, while "Fence" features dramatic garage band riffs and assertive drumming throughout.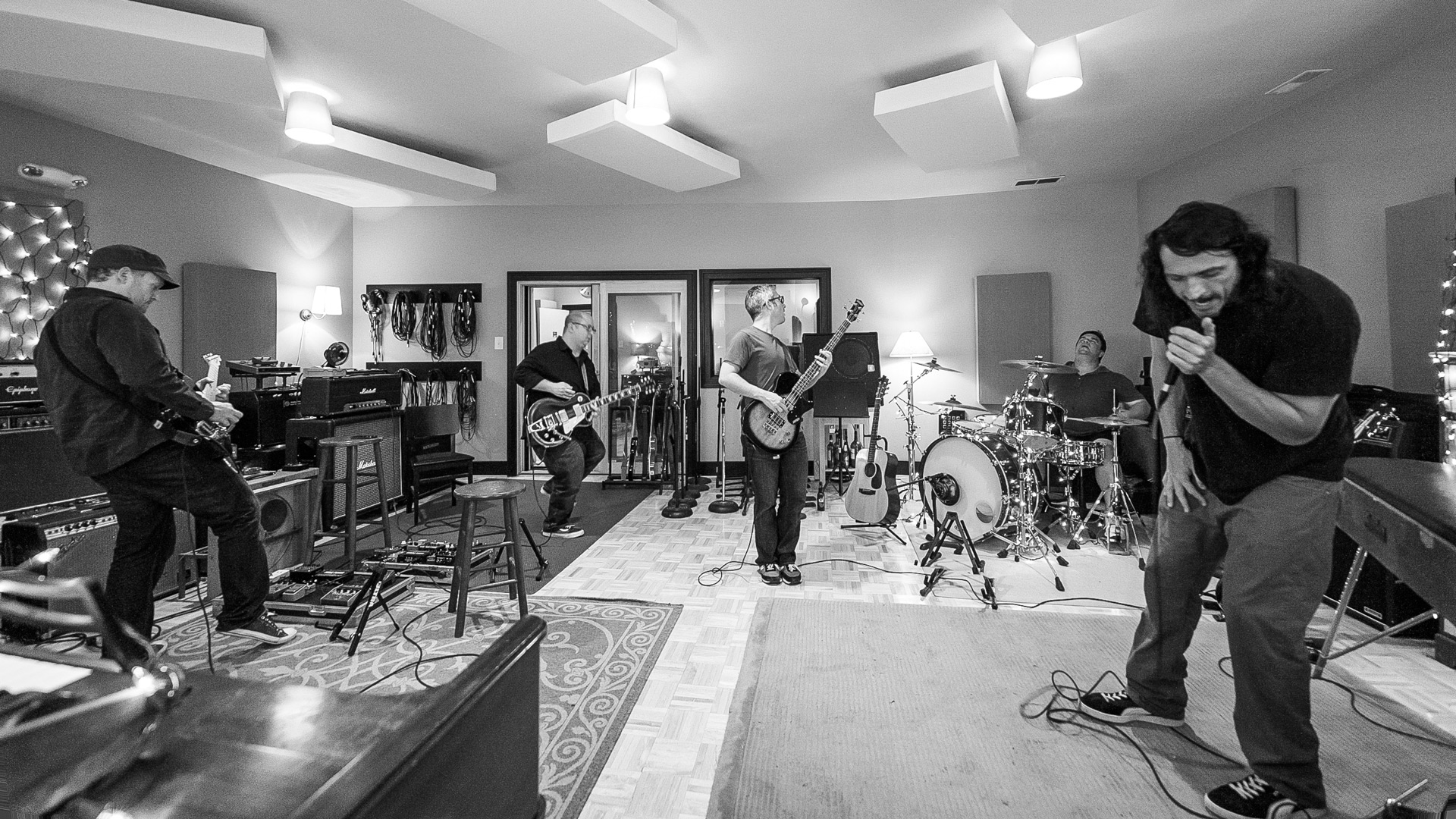 Tactics 1-12 finishes very strongly through its final third. "Sea Song" is built on the opening bass riff, features guest drumming by Mike Wexler, and builds some nice intensity as the track goes on. Composed during the recording process, "Longshoe" has a tight, refined and entertaining sound, with good, locked in rhythms, perfectly layered guitars, and very melodic lead vocals, all of which make it a highlight of the latter part of the album. "So Low" is an exquisite acoustic ballad, highlighted by bluesy slide licks during the verses and an intensified rotating riff through the choruses. The song was nearly excluded but was reworked near the end of recording with the help of Kull, who provided some vocals and piano. "Chimp" features a long, atmospheric intro which slowly swells in before the song finds its way to the full band arrangement as a fine steady rocker to conclude the album
While the band continues to promote this album with live performances, Winston's Dog does plan to do more recording in the near future, They're hoping to go a little bit different route this time and would like to put out a shorter EP before the end of this year.
~
Winston's Dog online