---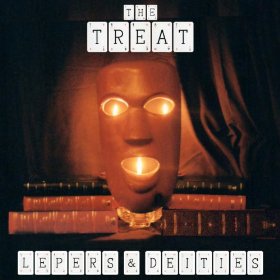 December 29, 2012
Lepers and Deities is the fourth album by the British trio, The Treat. It is the type of album that not only gets more interesting as it goes along, but also gets better with each listen, which may be the true mark of a great album.
---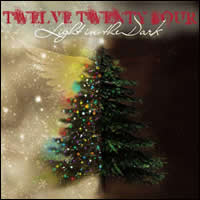 November 30, 2012
Light In the Dark is the second album from the dynamic Christmas rock group Twelve Twenty-Four. With a well of talent and great production, we should look forward to much more from this act in the coming years.
---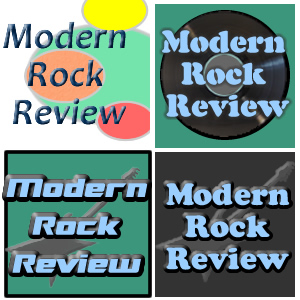 October 10, 2012
We love rock and roll. That is why we decided to start this site and launch it on October 10, 2010, establishing a mission to provide an online resource with honest, in-depth articles about talented and influential artists, past and present.
---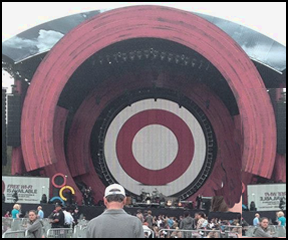 September 30, 2012
The Global Citizen Festival was held in Central Park in New York City on Saturday, September 29, 2012. It featured an all-star lineup including The Black Keys, Foo Fighters, and Neil Young and Crazy Horse among other artists.
---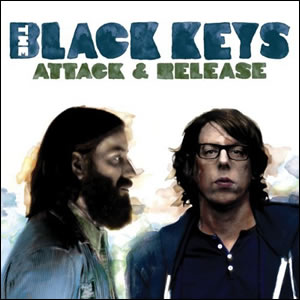 August 28, 2012
The two man blues set up of The Black Keys harkens back to a time long past and it is wonderful. 2008's Attack and Release is one of the best examples of this. Each song is filled with the lead singer's deep almost southern voice.
---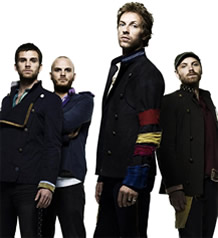 July 11, 2012
Britain's Coldplay has become one of the most popular and critically acclaimed rock bands in the world. They produce eclectic compositions and perform electric concerts.
Coldplay Live
Band History & Profile
Review of Mylo Xyloto
---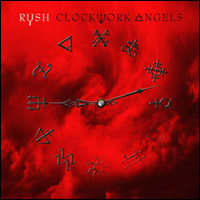 June 22, 2012
Rush has released their long awaited studio album called Clockwork Angels, a 12 track concept album five years in the making. It is the group's 20th studio album since their eponymous debut way back in 1974, but only their 3rd of this century.
---
June 18, 2012
Today Paul McCartney celebrates his 70th birthday and he is still very much and in every way a rock star. Beyond being an intricate part of the greates rock band ever, Sir Paul as spent the following 42 years forging a solo career which competes with any other on its own.
---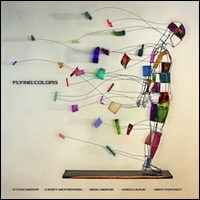 June 4, 2012
Who says super-groups are dead? Here in 2012 we have a fantastic initial effort by a group called Flying Colors, who released their eponymous debut in March. The project has been described as virtuoso musicians and a pop singer joining to make new-fashioned music the old fashioned way.
---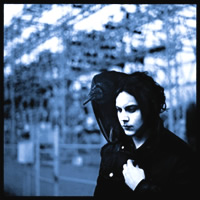 May 22, 2012
With his first official "solo" effort, Jack White strikes a nice balance on Blunderbuss between artistic enedeavors and melodic songcraft. The album comes in the wake of the dissolution of The White Stripes duo last year, an act he had sustained with Meg White for fourteen years.
---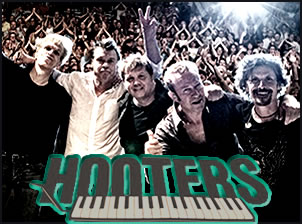 May 15, 2012
Keystone Rock Review launched with a four-part feature on the classic band The Hooters.
---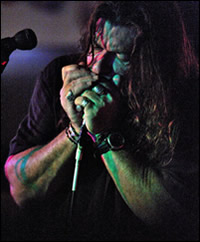 April 10, 2012
Harper composes and performs roots-oriented, spiritual, pure, and honest music. Music that some try to describe as "world fusion", but it really is the blues with an exotic instrument added to the mix. That instrument is the didgeridoo, an Aboriginal creation from his native Australia.
---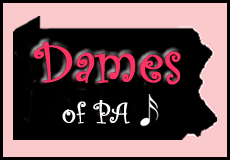 March 31, 2012
Today DAMES of PA published their last articles, a debate series on the music industry.
A Call to Action by Chris Nelson
Take Responsibility by Ric Albano
Moving Forward by Karyn Albano
---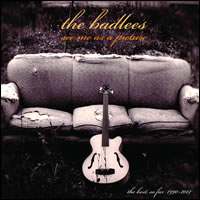 March 22, 2012
Today The Badlees announced the upcoming release of their compilation album See Me As a Picture, Best Of So Far 1990-2012. 18 months ago we did the most comprehensive look at the band's career, a career which continues with many plans for the immediate future.
---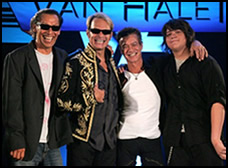 March 2, 2012
One of America's classic hard rock bands are back and are ready to blow off the charts with a new album and a tour which fans have been waiting for since 2008. Van Halen released their new album, A Different Kind of Truth on February 7th and begins an extensive North American tour on March 3rd.
---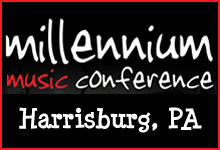 February 21, 2012
We were able to catch five different music acts at three different venues in downtown Harrisburg this past Friday with the Millenium Music Conference. Although the music was very good, the ability to see AND hear was at times limited.
---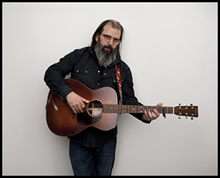 January 29, 2012
Is Steve Earle primarily a musician or a political activist? There is no denying his musicianship, songwriting ability, and longevity, but there is no holding back in his attempt to preach social justice and rage against the establishment.
---