August 9, 2011
by Leah Della Croce
Eels 2011 World Tour & Beyond
After the hyper-productivity of the past several years, 2009 and 2010 in particular, what's next on the agenda for the fabulous Mr. Everett? At present, his main focus is wrapping up the Eels 2011 world tour, which began in early June in China and is set to conclude on August 12th in Los Angeles.
The tour has been highly successful for E and the Eels, on both a professional and personal note. In addition to entertaining fans from every corner of the globe, E also got the opportunity to meet and perform with one of his own rock idols: none other than former Beatle, Ringo Starr.
E recently recounted the incident, which took place in Oslo, Norway during one of Starr's shows; the rock legend actually walked off stage and asked E to join him in singing 'With A Little Help From My Friends.' For E, getting the chance to meet a musician he'd revered since childhood was the chance of a lifetime; getting to perform with him was, if possible, even better.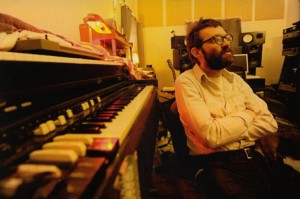 In typical E fashion, he modestly described the overwhelming nerves he experienced while chatting with Ringo, as well as his endearing tendency to blurt out awkward things when meeting famous musicians. (In Things the Grandchildren Should Know, E mentioned meeting Neil Young for the first time; he was so anxious that the only thing he could come out with was, 'I like your beard.')
E has also recently mentioned that he is currently working on new music; however, he is reluctant to disclose any specifics. In a recent interview with Consequence of Sound, he states, "I'm working on stuff now, but I'm kind of superstitious about talking about stuff I'm working on before I know it's going to come out."
There can be little doubt that whatever E is working on at the moment, it will, like all of his previous work, be spectacular. At 48 years old, with seventeen albums, an autobiography, and a BBC documentary behind him, the future has never looked brighter. My hat is off to the man who calls himself E; first and foremost, for daring to be himself at all times, however unconventional that may be, and secondly, for having the courage to overcome his case of the 'Electroshock Blues,' and emerge into a bright and 'magic world.'
~
Leah Della Croce is a freelance journalist who has written for Examiner.com and the Alvernia University magazine. She is a Junior at Alvernia University in Reading, PA, where is majoring in Communications with a Journalism emphasis, and minoring in Women's Studies.