August 9, 2011
by Leah Della Croce
Solo Career
As E reached his young adulthood, his proficiency for music strengthened. It became clear to his family and friends that he had great talent. By the age of 20, he migrated from his home in Virginia to California, where he hoped to forge a career for himself in the music business. His efforts soon paid off.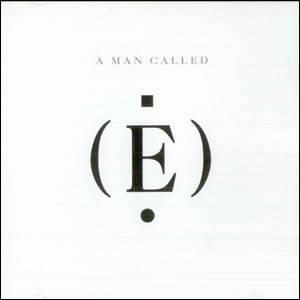 Within six years of moving to California, E dropped his given name and, under his nickname, "E", recorded two solo albums with Polydor Records, 1992's A Man Called E and Broken Toy Shop in 1993. His albums were released to favorable reviews, a 1993 Billboard article calling him "one of the industry's better kept secrets."
These first solo albums are often disregarded, and in many cases, unknown by fans. In fact, E himself seldom mentions these early efforts; in his autobiography, Things the Grandchildren Should Know, he seems almost embarrassed by his debut album and its follow up. However, this embarrassment is needless; what these albums lack in vocal (and engineering) strength, they more than compensate for in lyrical quality.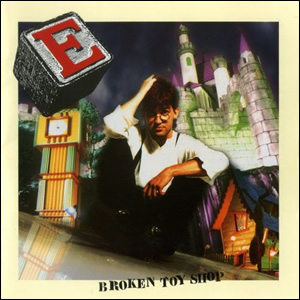 Although his sound changes significantly from these solo albums to his first album as part of Eels, there are still some signature "E"-isms present in A Man Called E and Broken Toy Shop: namely, an understated but highly effective lyrical style, clearly masculine and wholly unpretentious. "You'll Be The Scarecrow," which is featured on A Man Called E sounds as if it had come straight out of his later Eels classic album, Electroshock Blues. The song is a gentle, reassuring ballad to a loved one; although it appears to be a metaphor for death, it may also simply be based on E's departure from his childhood home of Virginia to the wild world of Los Angeles. "One day I'll have to fly/to the next great unknown/One day I'll be out of here, back on my own/", E sings, wistfully, accompanied primarily by piano. Another early E classic is "Only Thing I Care About," a witty, catchy little tune about a day from hell, and the one that got away. "She was a walking work of art/I am a broken wind-up toy/Played every single record that I own today/ But the only thing I care about got away," mourns E.
It is clear from the start that E is not particularly verbose; however, as is often the case with those who are reserved with words, he definitely has something to say, and it is worth hearing. Fortunately for him, the world was ready to listen.
~
Leah Della Croce is a freelance journalist who has written for Examiner.com and the Alvernia University Magazine.