August 9, 2011
by Leah Della Croce
Hombre Lobo, End Times, & Tomorrow Morning
E's primary focus, after the 2005 release of Blinking Lights, was writing his memoirs. Released in 2007, Things the Grandchildren Should Know provided a deeply personal glimpse into the tragic life and exhilarating career of one of rock's greatest minds. Both the autobiography and its author were lauded for their depth, warmth, and ingenuity. Apart from the writing of this autobiography, however, E really took some time to unwind- but not for long.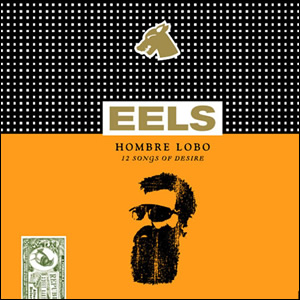 By the summer of 2009, the man with the beard was back with Hombre Lobo, an enormous, stomping, howling adventure. If Blinking Lights had been a love letter to life, Hombre Lobo could only be described as a dirty note passed between sneaky teenagers during math class. The album is loud, raunchy, and wonderful. As its title, translated in English to "Wolf-man," suggests, the majority of the album consists of E howling and telling the story of the " 'Dog Faced Boy,' grown up."
The album isn't all shrieking and stomping, though; many of the album's heavy hitters, like "Tremendous Dynamite" and "Fresh Blood" are followed with introspective love songs, such as "The Look You Give That Guy" and "In My Dreams." The album is a perfect balance, and sums up the average man: a mixture of rough bravado and tender sensitivity.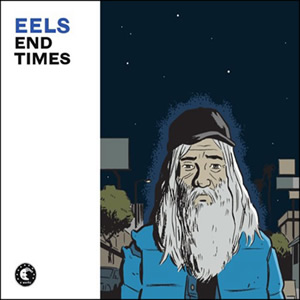 Less than a year later, E had cranked out another album, End Times, and had gone in an entirely different direction than with "Hombre Lobo." While the latter was loud, brash, and mostly upbeat, End Times is forlorn and wistful. The album's cover features a defeated looking old man with a beaten up hat and a bushy white beard. This image summarizes the mood of the album itself, of fear, sadness, mistrust of society, and concern for the fate of the world. It is, in all its sadness, still devastatingly beautiful. "In the Beginning", "Little Bird," and "In My Younger Days" are all break up songs; except no break up songs have ever been so beautiful. Despite the sorrow of loss and heartache, these songs, similar to those in Electroshock Blues, still speak of the chance for a better tomorrow, and a wish to see the next sunrise. "I've got a little ways to go/It's not over yet, I know/But it feels not so far away," sings a careworn E on "In My Younger Days." The album is honest, accurate, and moving- a grown up Electroshock Blues.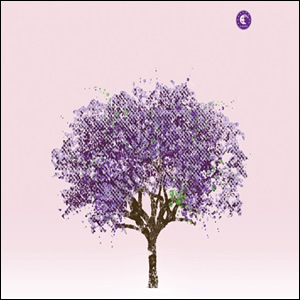 The cover of the next Eels album conjures up images of a radiant summer sunrise in a flowering orchard. The album, Tomorrow Morning, released in the fall of 2010, is just that: a warm, bright explosion of light, beauty, and mirth. If Hombre Lobo was brash and End Times somber, then Tomorrow Morning could only be regarded as the effervescent flower child of the trio.
The song "Looking Up" captures the essence of the whole album perfectly; E is positively jubilant. Can it be that the same man who penned such heartbreaking tunes as "Agony" and "Dust Of Ages" is now singing what sounds like gospel music dedicated to love? Whatever it is, it radiates with vibrancy and an infectious joy, and permeates the entirety of the album.
Tomorrow Morning bears some similarity to Blinking Lights, and it is probable that some of the songs on the former were actually written during the Blinking Lights period. E is notorious for working on several projects at once, and perhaps this is one of those instances. There is a striking likeness between the instrumentals "In Gratitude For This Magnificent Day" and "After the Earthquake" on Tomorrow Morning and "Dusk: A Peach In the Orchard," from Blinking Lights: an other-worldly sound, haunting yet impressive at the same time. This is no doubt due to E's penchant for combining interesting instruments and sound effects, a knack he has possessed since his teenage years. He has admitted to making early "mix tapes" of unusual sounds; although few understood the point behind these odd musical confections at the time, it is now perfectly clear that E was on to something.
Ultimately, Tomorrow Morning is about the countless ecstasies of requited love. However, expect no soppy, saccharine sweet ballads; even at his most romantic, E is still a blunt, comical, and unpredictable person, and this certainly comes across in his music. These songs are realistic, beautifully arranged, and pure in their sentiments. "Baby Loves Me" and "I Like The Way This Is Going" are replete with contentment, while "Spectacular Girl" sings the abundant praises of the lovely lady in question. "She sees the beauty in the things we all miss/She's a spectacular girl!" E proudly proclaims.
The task of releasing three albums within the space of a year would seem, even to the most seasoned artist, an overwhelming prospect. However, to a man like E, forever up in his head, thinking and planning new songs, such a tricky maneuver is not wholly unexpected.
Furthermore, considering the weighty amount of material he put forth within the space of a year, all of it is more than exceptional; even in the earliest, most vulnerable phase of his career, E has possessed an uncanny self-awareness and remarkable ability to turn a phrase. In "Fresh Feeling" on Souljacker, he sings, "Words can't be that strong." However, he has made it quite evident, throughout his whole career, that words, particularly when coupled with beautiful music, can make the world of a difference.
For many artists, daring to release a trilogy of albums within such a short amount of time would appear as nothing less than a death sentence on their career. To E, it wasn't about the acclaim; since his childhood days in Virginia, he has had a relentless love affair with music, and an insatiable desire to create.
~
Leah Della Croce is a freelance journalist who has written for Examiner.com and the Alvernia University Magazine.