The Badlees Story, Part 4

Part 4 (1996-1999)
In between the various national tours, the band booked shows back in Pennsylvania at some of the larger venues where they rose to prominence in the early nineties. These shows were an opportunity for the band to play full sets and work out new material for their much anticipated follow-up to River Songs. These shows were often festive and light, with entertaining, improvised medleys and always packed to the hilt.
One of the most appealing aspects of the Badlees was the fact that the individual members always displayed a friendly, accessible, and down-to-earth attitude towards their fans and acquaintances. The band maintained this demeanor, even while in the midst of their "national fame", when far more people would seek their attention than ever before.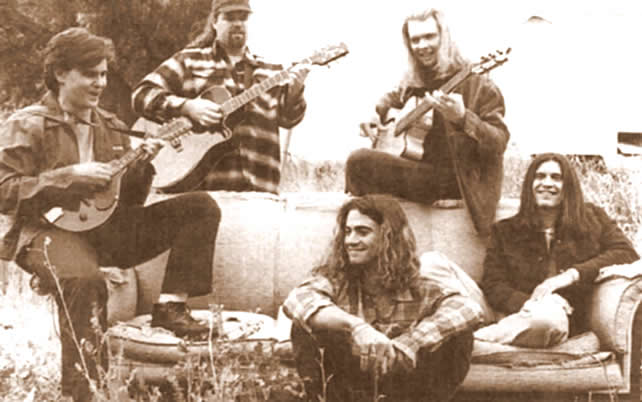 The band was also always forward looking and open minded about new opportunities. One such opportunity was presented in September, 1996 by an amateur promoter named Chris Gardner, who offered to promote a Badlees show in his tiny hometown of Palo Alto, PA. This was a far cry from the 10,000 plus seat arenas that they were frequently playing at the time, but they let Gardner pitch his plan and eventually agreed to do the show. Gardner pulled out all the stops, making the show a community event, adapting the local fire hall with a custom stage, contacting local press, and even providing limos for the band to arrive in and having the council present them with the "keys" to the small community. Ultimately, the event was a great success, with the number of attendees surpassing the entirety of the town's population and Chris Gardner would maintain a professional relationship with the Badlees from that day forward. He ultimately became the band's manager, as he remains to this day.
Another notable show in late 1996 that speaks to the character of the band was a special benefit at Montoursville High School in the small town of the same name. The town was devastated on July 16th of that year when 16 of its high school students and 5 adults on a field trip to Europe, were lost when TWA Flight 800 crashed off of Long Island, NY. Having a national band at the school was an incredible boost to the community's spirit.
By the end of 1996, the band took a well deserved break from touring and hoped to turn their attention to writing and recording their next album. This second national release on Polydor was originally slated for late 1997 but at the request of the parent label A&M, which had many of its major artists releasing albums for the Christmas season that year, the release date for the next Badlees album was moved back to February 1998.
This break from touring was an opportune time for the band members to build some domestic normalcy. Some started families around this time, and several used their moderate new wealth to purchase their first home. Bret Alexander bought a rural home outside of Wapwallopen, PA, where he slowly but surely started to gather equipment and gear to build a studio in his basement. This became the new location for the band when they rehearsed and recorded in preparation for the next album. By this point, it had been over two years since the band produced River Songs, the longest duration between albums since the band's inception. They had a respectable array of new material and were anxious to get the professional recording process underway.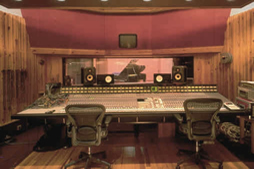 That process finally began in Autumn of 1997 when the band entered the Bearsville Recording Studio to record material for the album that would be titled Up There, Down Here. The state-of-the-art, multi-million dollar studio was in a rustic location in the Catskill Mountains, just outside the artist community of Woodstock, NY. It had been the site of previous recordings by artists like The Dave Matthews Band, Blues Traveler. and R.E.M.. and it was a unique experience in the long history of Badlees recording and producing, which acted as a tremendous education for Paul Smith and Bret Alexander, whose long passions for studio engineering were reawakened.
After the Bearsville sessions, Alexander and Smith worked on finishing the new album with some overdubs and mixing back at Bret's home studio. But, once again, the date of release for Up There, Down Here was pushed back, this time by Polydor from February to June, 1998. Brimming with creative energy, the duo began writing and recording new material and experimenting with different sounds and styles than those they developed with the Badlees. They brought in Ron Simasek on drums and this 3/5 of the Badlees formed their own side act called The Cellarbirds, the name being derived from the cellar where they worked and the exotic birds that Alexander began raising in his house upstairs. Soon the band developed a live act with Alexander taking the helm at lead vocals. Their set consisted of a few new originals and several of their favorite covers but they intentionally did not perform any Badlees songs.

Pete Palladino also branched out during this unplanned hiatus, booking several solo acoustic gigs where he also showcased a few new original songs. Later Jeff Feltenberger joined Pete to form the acoustic Pete & Jeff Duo.
Although the band members were splitting off into separate factions and experimenting with different sounds and styles, they were still all committed to resuming the Badlees success and planned on another round of intense national touring and promoting once Up There, Down Here was finally released. Polydor did fly the band to Los Angeles to record a few additional tracks for Up There, Down Here in April 1998, but once again moved back the expected release date from June of that year to the Fall. There was something up at the label but the band was unaware of exactly what it was. Then in May, 1998 came the answer.
Phillips, the Dutch technology company that owned Polygram, decided that it wanted to get out of the entertainment industry all together. Polygram was the parent company of several labels including A&M Records, which itself was the parent of the Badlees' own label, Polydor.
Phillips sold Polygram to Seagram's, a Canadian beverage company, for about $10.4 billion. Seagram's, which already had a large stake in entertainment by owning MCA Records and Universal Studios, now also owned the vast array of labels that fell under the Polygram umbrella. Beyond A&M and Polydor, this also included some prestigious labels such as Motown, Mercury, Def Jam, and Island records.
For the most part, Polygram had let each of these labels run their own autonomous operations out of their own offices and with their own staff. For example, even after A&M was bought by Polygram in 1989, they still operated from their headquarters at Chaplin Studios and their founders, Herb Alpert and Jerry Moss, still played a major role in the day-to-day operations. But when Seagram's purchased Polygram, they decided to consolidate all of these vast operations into one new central entertainment company called The Universal Music Group (UMG). On the corporate end, this meant many layoffs and firings of executives and A&R representatives. As for the artists, UMG decided to focus all of their efforts on the top tier, best selling, "superstars", while summarily dismissing the artists whose sales were lagging. There was a third "middle" category for those artists that have had respectable sales but have not yet reached that "superstar" status. Unfortunately, The Badlees found themselves in this middle category.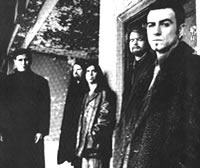 There would be yet another delay in the release of the now finished Up There, Down Here album, this time from Fall 1998 to "date uncertain" and there were no marketing or tour support plans coming from Universal for the foreseeable future. Worst of all, there was no one familiar to talk to or complain to about all this, as most of the Polydor folks that the band had gotten to know, like, and trust since signing with the label three years earlier, were now gone due to the merger. But the band was still under contract and therefore restricted in the actions that they could take to further their career. Due to circumstances far beyond their own control, the band was entering their most tumultuous period.
The Badlees were in limbo, unsure about their fate on a national label, yet unable to affirmatively do much to further their career on that front. They did receive the OK from the label to produce a short new EP of "unplugged" songs that were recorded in Bret Alexander's basement studio.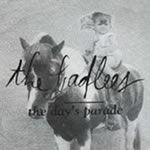 The result is called The Day's Parade, and, although it fell far short of the bands goal of releasing a new "album", it was the first new published material from the Badlees in nearly three and a half years. It featured simple, mainly-acoustic arrangements and a definite "live" feel. It was fueled by various combinations of acoustic guitar, banjo, mandolin, and just a tad of electric guitar lead from Alexander and Feltenberger, along with minimal rhythm from Simasek and Smith and well-represented harmonica and lead vocals from Palladino.
The five-song EP was bookmarked by two new originals by Alexander/Naydock, the upbeat opener "Leaning on the Days Parade" and the waltz-like ballad "90% of the Time", with some interesting wah-wah laced guitar leads, as a closer. The other three songs on The Day's Parade are remakes, two of which were updated versions of older Badlees tunes, with the third being an intense, upbeat version of Bruce Springsteen's "Atlantic City", sung by Bret Alexander and the first true "cover" in The Badlees' studio catalog. The two updated songs came from the Badlees first two releases, "Last Great Act of Defiance" from the 1990 It Ain't For You EP and an excellent, banjo-based version of "Diamonds in the Coal" from the 1992 LP of the same name.
The Day's Parade was released on the independent Rite-Off records, just as those early recordings had been, in July 1998. But its unplanned, quick recording and nearly instantaneous release tended to confuse many loyal Badlees' fans and critics alike. They were strongly anticipating a full-length, major label release from the band and didn't understand the corporate mess that was causing its delay.
Frankly, the band did not understand either. How is it good business to NOT release an already-bought-and-paid for high-end production by a band with a loyal fan base that is large in number and hungers for new material? Over the final months of 1998 and into 1999, the Badlees played steadily to packed shows in and around Pennsylvania but made little headway with the label that continued to hold them in corporate limbo. They requested, then demanded, then begged the label to either release Up There, Down Here to the public, or release the Badlees from their contract, but got little to no response.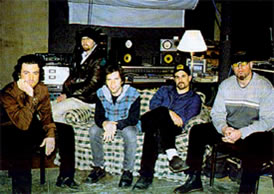 Finally, they came up with a radical idea to simply make their own fully-produced, full-length album independently and without consent from the label. Bret Alexander was confident that his ever-growing home studio was to the point where they could accomplish this mission sonically. Terry Selders felt that this rash move by the band could not possibly be ignored by the folks at the new Universal Music Group, and was bound to cause some movement one way or another. The band members realized that this action would probably mean the death of Up There, Down Here, as Universal owned the rights to that recording.
The new album, Amazing Grace, was recorded, mixed, mastered, and pressed in just two months at Bret Alexander's home studio. It features the most diverse array of songwriting and voices, as well as styles and moods, and is testament to a true genius that the band possesses, that had been suppressed in recent years.
If you include the already-finished-but-yet-to-be released Up There, Down Here, Pete Palladino sang lead vocals on 56 of the 58 songs that the Badlees had published since 1990, but of the eleven tracks that made up Amazing Grace, Pete would only be the lead singer on four. But on the flip side, Palladino had no individual songwriting credits on any of those previous recordings, but he did have one on this album, a pop gem which he co-wrote with Mike Naydock titled "A Fever", which contains some pristine, soprano vocals in the hook and is reminiscent to some of the higher quality material put out by Tears For Fears in the 1980s.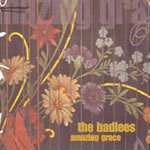 Jeff Feltenberger wrote "Appalachian Scream", a blue-grass tinged, banjo-driven song on which he performs lead vocals for the first time since the days of Bad Lee White. Paul Smith sings lead vocals for the first time on any Badlees song, with his quirky yet soulful "Ain't No Man", which has a "Roadhouse Blues" feel with a rolling musical interlude and features a heavy dose of piano and B3 organ by guest Robert Scott Richardson. This was one of two songs written by Smith for the album. The other, "Long Good Night", a fast-paced, upbeat, catchy rocker, sung by Palladino, became a crowd favorite at shows and got some regional airplay.
The rest of Amazing Grace is a showcase for Bret Alexander, as a producer, as a performer, and, most especially, as a songwriter. He sings lead vocals on five of these tracks, including the happy, poppy, yet surreal "Poison Ivy", which leads the listener into yet uncharted territory. The tune bounces happily along to a scathing lyric about dealing with necessary evils while trying to reach a goal and features some strategic splashes of instrumentation that range from the vintage sound of down-home banjo to the futuristic surreal textures of an arpeggiated piano. Although this is one song where Pete Palladino may have been a better choice for vocalist, it remains one of the more interesting songs that the band has ever made.
Where Bret's vocals fit perfectly is on the album's masterpiece, "Amazing Grace to You", a dramatic, frantic song, with wild, unruly guitars and Hammond organ, all to a beat with an odd time signature. It is laced with clever lyrical vignettes delivered in a cool-talking voice during the verse that jumps to a desperate wail during the chorus. This is light years away from Bret's calm crooning in "Time Turns Around", which features a sound that brings the listener to some dark, smoky jazz club in a time long past.
The album is book-ended by two more, Alexander-penned tracks. "I'm Not Here Anymore", sung by Palladino, is an unusual but, perhaps, appropriate choice to lead things off with a deep, melancholy mood of the almost whiney guitar, to the beats of marching drums and piano riff. The closing song, "In a Minor Way", is sung by Alexander and straddles the divide between punk/new wave and the guitar-driven pop of the 1960s, in much the same vein as Tom Petty did in the past and the Cellarbirds would in the near future.
Amazing Grace was released on the Rite-Off label on April 2, 1999. The strategy to cause movement at Universal apparently worked, as the Badlees were dropped from the label on the very day that this album was released. It was understood at the time that the recordings for Up There, Down Here were now, in fact, casualties. Still, some members showed incredible serenity when reflecting on the apparent loss of their artwork that they spent years forging and fight for. As Bret put it; "I already wrote it, we recorded it, we had a good time recording it, and we made a nice piece of music. Everything else after that is really gravy." But not everyone had had given up the fight.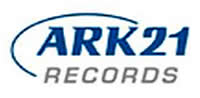 Terry Selders had brought in attorney and agent Larry Mazer to try and get the band picked up by another major label but he was having little success on this front. So Terry contacted John Rotella, who had worked at Polydor when the Badlees were signed and was himself a casualty of the Seagram's sale. Rotella was now at a label called Ark 21, owned by Miles Copeland, who had previously been phenomenally successful with I.R.S. Records, which he co-founded in 1979. Through the joint efforts of Selders, Mazer, and Rotella, Ark 21 was able to gain the rights for Up There, Down Here from Universal and by May 1999 a deal was in place.
Up There, Down Here would finally be released to the public in August of that year on the Ark 21 label. The only provision of the deal was that the Badlees would have to stop actively promoting their recently-released Amazing Grace album. For this reason, the most interesting album that the band had ever made, the album which Bret Alexander referred to as the Badlees "White Album" because of its eclectic styles and diversity of voices, would be largely overlooked the very year in which it was released.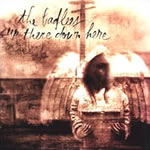 If Amazing Grace is comparable to the Beatles' White Album, then, perhaps Up There, Down Here can be compared to Let It Be, at least in the sense that they were each recorded prior to the material on the album that immediately preceded them. Also, much like the critique of Let It Be, a case can be made that Up There, Down Here is a bit uneven and just a tad over-produced. This may very well be only in contrast to its immediate predecessor, which had an overall cohesive sound, stamped with the Badlees' hallmark, roots rock, in spite of every song carrying a strong distinction. But this could also be simply because there are a handful of fantastic gems on Up There, Down Here, that the other, merely adequate songs, pale in comparison.
The first song, "Don't Let Me Hide" is undoubtedly the best song on the album, with a profound lyric, subtle, moody guitars and excellent high harmonies that complement the strong lead vocals. There is definitely an Alanis Morissette influence on this song, with its rhythmic drums and a strong distinction between verse and chorus. Another song, "Which One of You", may well be the best pop-oriented song that the band has ever done. With entertaining, driving riffs and clear, melodic hooks, this song surely became a huge in some alternate universe, where proper label support was provided to the band.
Up There, Down Here is notable for bringing to the surface some elements of the band's talent that had frequently blended into the fabric of their fine songs of the past. Jeff Feltenberger shines on this album like never before. He wrote the moody masterpiece "34 Winters", which includes some fantastic vocal trade-offs between himself and Pete Palladino, a quality that is also present in the beautifully atmospheric "Thinking In Ways", another profound gem. Ron Simasek's precision, yet intricate, drumming skills can really be appreciated throughout the album like never before, well spotlighted due to its high-end production.
Most of the a fore-mentioned gems reside near the top of the album. Towards the middle of the album, there are several songs that show flashes of brilliance or potential but don't seem to quite get there. But Up There, Down Here finishes strong, as the final three songs on the album are all interesting. "Silly Little Man" may forecast some of new, experimental sounds that Alexander and the band would explore in the coming decade. This song has a rhythm in the same vein as "Sweet Home Alabama" while simultaneously possessing a very Beatle-esque vibe with references to "the beautiful people" in the hook and a chaotic, "A Day in the Life"-like conclusion. The next song, "The Second Coming of Chris" is a mechanical, quirky show tune that has some masterful plays on words and untamed electric guitars. The closer, "A Little Faith", is a short (san the "hidden track within it") Americana-fused ballad sung by Bret Alexander that seems to draw deep influence from Springsteen's Nebraska album.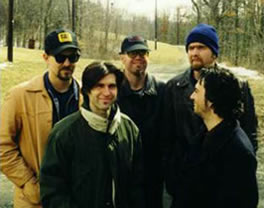 With the album that the band had prepared for and worked on for nearly four years finally released on August 24, 1999, the Badlees were ready to go on the road nationally in support of the album, as they had for River Songs. But there was yet more disappointment to come. It turned out that their new label, Ark 21 was well on its way to bankruptcy, and they seemed neither willing nor able to provide the band the support they needed to promote this album via touring, merchandising, or licensing. In fact, Terry Selders got so frustrated with this lack of support that he flew to the record company offices and manned the phones personally, trying to land licensing deals for songs from Up There, Down Here. He did have a measure of success, by getting a song onto the new Warner Brothers TV show Odd Man Out, and with the inclusion of "Don't Let Me Hide" in the movie Boys and Girls. But these were quite small victories for the band that had been true victims of misfortune, not of their own doing, over the past 18 months or so.
The Badlees left Ark 21 after a very short period and returned to their status as an independent band, a state where they had been nothing but productive, growing, and artistically successful in the past. But one final, unforeseen misfortune occurred in 1999, which would play a part in further altering the band's course.
MS Distributors was an independent record distributor based in Hanover Park, IL. In fact, they were the largest independently-owned distributor on their kind, with representatives nationwide. They had been the distributors for Selders' independent label Rite-Off, from its inception with the Badlees first EP, and, in turn, the Badlees had become one of their top ten acts prior to the band being signed to a major label (and distributor) in 1995. As of 1999, the company had been swindled by some unethical consultants who had promised to help steer the distributorship into the "digital age" but instead left MS Distributors facing bankruptcy. At the time, the distributor still owed Rite Off records a large sum of money but, through the bankruptcy settlement could only agree to pay half of their balance, resulting in a revenue loss of over $10,000.
With these compounded situations and with the recent arrival of his newborn son, Terry Selders decided it was time to move on. In late 1999 at a Badlees' gig in Vermont, he announced to the band that he would no longer be their manager as the new millennium got underway.