Karl Marx, Canadian Whiskey, & Kermit the Frog
by Ric Albano

What do DVDs, disco, the Dutch, compact discs, VCRs, Charlie Chaplin, classical music, the European record market during World War II, Karl Marx, Canadian Whiskey, and Kermit the Frog all have to do with the Badlees?
Read on and you will find out.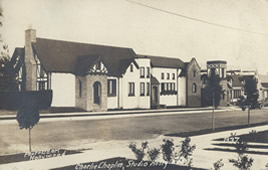 Charlie Chaplin (Sir Charles Spencer Chaplin) was a British actor and filmmaker who rose to prominence during the age of silent films, primarily through his popular, ever-intoxicated character known as The Tramp. In 1917, he began plans to build his own studio by purchasing a large orange grove along LaBrea Avenue in, what is today, Hollywood, CA. Chaplin built six English-style buildings along LaBrea, arranged as to give the effect of a picturesque English village street, with professional soundstages and offices in the interior and even built his own home on the northern part of the property. Starting in the 1920s, all Chaplin productions were filmed here.
Decca Records was established in London in 1929 by Sir Edward Lewis. By 1931, the company licensed record shop owner H.W. Van Zoelen to be its exclusive distributor in the Netherlands and its colonies. This new distribution company was named Hollandsche Decca Distributie (HDD) which became extremely successful, especially with the outbreak of World War II, when all British and American record companies ceased operations in Europe but HDD persisted. Eventually HDD got too big for Van Zoelen to operate, so he approached to the biggest Dutch company in the world, Phillips, to see if they were interested in buying the distributorship, and they were.

Phillips was a technology company, started by Gerard Philips, a maternal cousin of Karl Marx, in 1891. Through the 20th century, the company would play a role in developing the LP, the cassette tape, the VCR, and the compact disc. Shortly after Phillips acquired HDD, it decided to combine its various music businesses, which included a record label named Phonogram, into Philips Phonografische Industrie (PPI).
Siemans was a large German company that had its own entertainment branch named Deutsche Grammophon Gesellschaft (DGG). Within DGG was a record label that produced mainly classical music named Polydor. In the 1960s, Phillips bought DGG from Siemans and in 1972 it merged DGG with its own PPI to form Polygram, an umbrella company that would run the various entertainment operations from the two groups, deriving its name from the most prominent record label from each group – Polydor and Phonogram.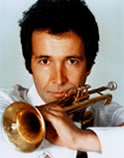 Trumpet player Herb Albert was at the height of his fame with the Tijuana Brass when he decided to start his own record company with producer Jerry Moss in 1962. They originally named their company Carnival Records, but soon found out that name was already taken, so they simply used their own initials and named the company A&M Records. By 1966, A&M moved its headquarters to the historic Charlie Chaplin Studios.
Shortly after its formation in 1972, PolyGram expanded into the movie business and soon had great success. It produced some music-themed blockbuster films, such Saturday Night Fever and Grease, making windfall profits not just from the box office but also from the soundtrack albums that accompanied each. Polygram also had tremendous success during the disco era, being that one of its subsidiary labels, Cassablanca Records was home to successful artists such as Earth Wind, & Fire, Donna Summer, and The Village People.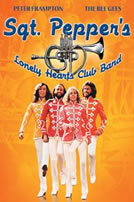 Polygram decided to "double down" on this rapid success in the late 1970s, by making some very unwise moves that would very nearly bankrupt the company. First, on the movie front, they went and put all their marbles into another musical film called Sgt. Pepper's Lonely Hearts Club Band, which took Beatles songs, performed by contemporary artists such as Peter Frampton and the Bee Gees, and weaved them into a fictional story around characters such as "Billy Shears" and "Strawberry Fields". The film was a colossal failure that wiped out all of the profits that Polygram had made from Saturday Night Fever and Grease combined. Another unwise move was the company's belief in the future of disco. Polygram went on to press extraordinary volumes of new releases by previously-successful artists. But when disco suddenly collapsed in 1979, the company was left with a lot of useless vinyl.
Sir Edward Lewis, founder of Decca Records, died in January 1980, and within weeks of his death, Polygram bought Decca and, in effect, became the parent company of the label that had actually been the parent of one of the companies they were originally derived from (this was like becoming the parent of one's own grandparent!) The acquisition of Decca had long been the goal of PolyGram's predecessor HDD, which had attempted several times to purchase the label, but Lewis had stubbornly refused. This long-desired acquisition was a hollow victory, however, as PolyGram appeared to be going down fast. But then, technology saved it.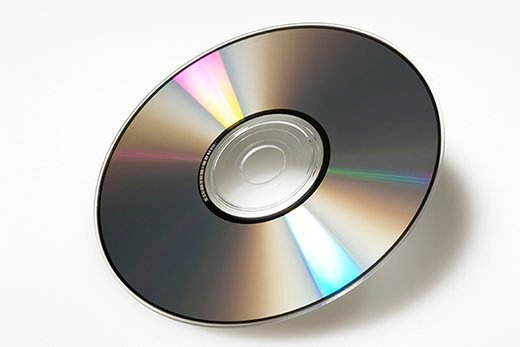 PolyGram's own parent company, Phillips was a 50% partner with Sony Corporation in developing the compact disc, which became available to the public in 1982. However, rock-n-roll and popular music took a little while to adapt to this technology. One genre that adapted almost immediately was classical music, whose listeners were extremely sensitive to subtle sounds (such as the crackling of a vinyl record) and who were generally affluent enough to invest in the new CD players. One of Polygram's subsidiary labels, Polydor Records (another parent-of-own-parent situation) had a large catalog of classical music, which was now selling better than ever due to the new CD technology.
Through the later part of the 1980s, PolyGram's profits again began to rise quickly and, once again, the company became very aggressive. Between 1989 and 1994 PolyGram purchased several legendary labels to add to its group, including Motown, Island, Def Jam, and Albert and Moss's own A&M Records. Everything was constantly being re-organized and Polydor was soon placed under Aamp;&M which, like most of these labels, maintained their own independent operations. (When The Badlees were courted by Polydor in the summer of 1995, they were given a private tour of the A&M headquarters at Chaplin Studios, and they would later shoot the video for "Angeline Is Coming Home" there). But, despite this rapid expansion, PolyGram stilled lagged in 3rd place in sales behind fellow Goliaths Time-Warner and Sony.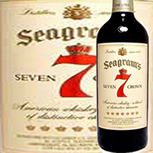 Meanwhile Phillips, the parent company of it all, was in a minor state of panic. For decades they were constantly on the cutting edge of media innovations, but hadn't really had much success since the compact disc. They had invested a lot in a new technology called MMCD, but is was rejected by standards groups in favor of the DVD and, with the rise of mp3s and online file sharing, there was vast uncertainty in the future of the traditional entertainment business. So Phillips decided to get out of entertainment completely, and found a willing buyer of PolyGram in the Canadian beverage company Seagram's in 1998.
Seagram's was already involved in entertainment, owning the large MCA Records as well as Universal Studios. With the purchase of PolyGram, the company decided to combine all operations into the new Universal Music Group (UMG), disbanding all autonomous operations, such as A&M's at Chaplin Studios (the effect that all had on artists such as The Badlees is explored in-depth in Leah Della Croce's article on corporate entanglement, as well as in the main profile).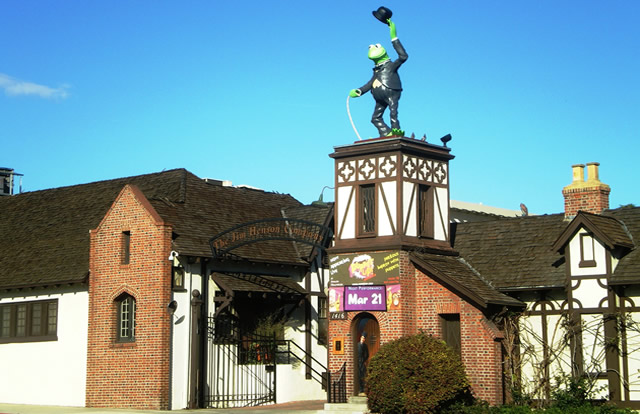 By the end of the millennium, Herb Albert and Jerry Moss were no longer running the label that they had founded and Chaplin Studios was sold to muppet creator Jim Henson's company. The English-style buildings are still present along LaBrea Ave. in Hollywood, but with a new addition. High above the entrance is now the figure of Henson's famous muppet, Kermit the Frog dressed as Chaplin's famous character, "The Tramp".
~
Ric Albano is the Editor-in-Chief of Modern Rock Review.
RicAlbano.com

---