The Treat to play Cambridge Rock Festival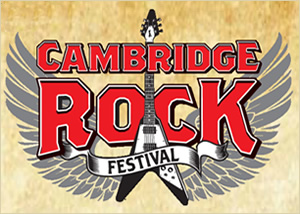 The British band The Treat will play live at this year's prestigious Cambridge Rock Festival in Cambridge, England. The group will be performing on the second day of this four day event, Friday, August 2nd. It will be a largely acoustic set, playing songs from their four album repertoire, as well as premiering two brand new, lengthy pieces during their 50 minute set, which will commence at around 2:00 pm local time.
Last year the group released Lepers and Deities, which we reviewed favorably on this site. This year's Cambridge Rock Festival will be the group's highest profile live performance so far, and will doubtlessly raise the band's growing status further.
The festival, which features mainly rock and blues acts, will also feature artists such as Voodoo Vegas, Hazel O'Conner, Magnum, The Quireboys, and the rock legends The Animals.
Cambridge Rock Festival
The Treat website
Modern Rock Review of Lepers and Deities