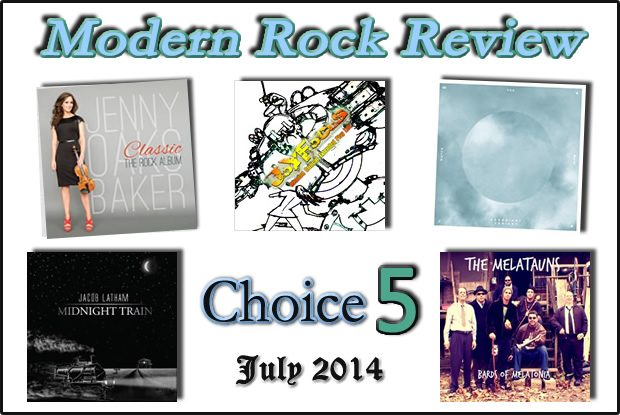 Welcome to the our brand new feature on Modern Rock Review called Choice 5. On the 5th of every month, we will provide a brief overview of five albums or EPs from artists across the globe and across the rock spectrum.
---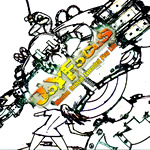 Mission Critical Extended Play List by Joy Focus
Joy Focus is a rock duo from Chicago, consisting of multi=instrumentalist Rikk Currence and vocalist Holly Joy. Their 2013 release Mission Critical Extended Play List shows their mastery of for direct lyrics and riffing with little to no ambiguity. While the four tracks on this EP each display beat-driven rock that shines through every instrument, there is also such compositional diversity that it feels like a sampler preview for something more to come.

  

  

Joy Focus website
Buy Mission Critical Extended Play List
---
Midnight Train by Jacob Latham
Midnight Train by Jacob Latham straddles the fine thresholds between country, folk, and Americana. With an eclectic mix of acoustic instruments, the album contains enough sonic treats to entertain listeners of any of the above genres, while the rural, small town lyrics give it all the more authenticity. The standouts on this six-song EP include the Western-flavored "Don't Let Them In" and fantastic upbeat closer "John Brown".

  

  


Jacob Latham website
Buy Midnight Train
---
Watch the Rain by Goodnight Tonight
The Ohio based trio Goodnight Tonight released an energetic EP in 2013 called Watch the Rain. Led by vocalist and guitarist Emily Gambone, the music touches many genres of modern rock, from the rapid and beat-driven opener "The Only Thing I Know" to the pleasant moodiness of "Lieutenant James" to the sad and soulful acoustic closer "Back on My Feet Again". Providing the potent rhythms for the tracks are Holly Camp on bass and Logan McNeal on drums.

  

  


Buy Watch the Rain
---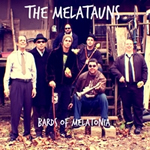 Bards of Melatonia by The Melatauns

With an album full of tightly executed tracks, Bards of Melatonia by The Melantauns is a must-have for any connoisseur of authentic New Orleans blues-rock. But this album is far more than a simple genre-based album, as several styles are presented in turn from the groovy funk of "Smoke" to the rockabilly ballad "Pool Fool" to the eighties pop influenced "Please" to the new wave rock of "Red Eye to Austin".


The Melatauns website
Buy Bards of Melatonia
---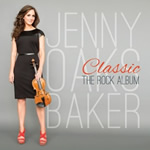 Classic: The Rock Album by Jenny Oaks Baker
Rounding out our all-American lineup for this month's choice five is Grammy-nominated violinist Jenny Oaks Baker, who has released Classic The Rock Album, an album of re-interpreted rock songs, where Baker uses her extraordinary talent to mine undiscovered beauty in some of the most well known compositions in rock history. The selections on this album cover over 30 years of rock from Simon & Garfunkel, The Beatles, The Who and Led Zeppelin to Guns n' Roses, Sting, and R.E.M.

  

  


Jenny Oaks Baker website
Buy Classic: The Rock Album
---
[polldaddy poll=8104453]
See you on Tuesday, August 5th for the next installment of Choice 5!
~
Modern Rock Review's look at 5 new album and EP releases, published on July 5, 2014.