This One Was Very Special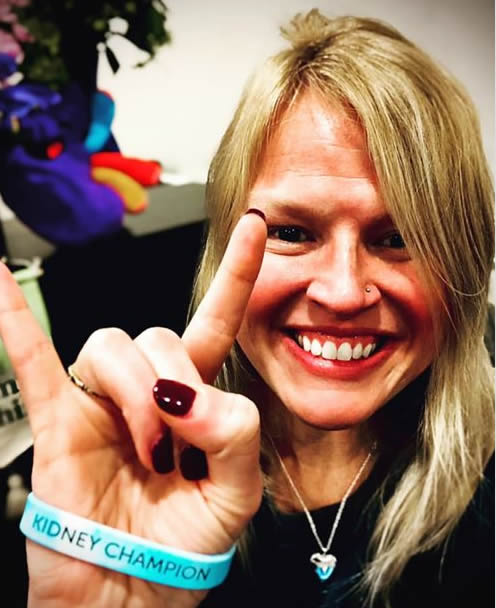 Growing up in Canton, PA, Bret Alexander says he didn't know of anyone personally who made a living as a musician. So he forged his own path and has become a renowned musician, composer and engineer as a founding member of The Badlees, the owner of Saturation Acres Recording Studio and as a collaborator on scores of other music projects. Although a couple of decades his junior, Bret considers his cousin Brittany Wilson to be a kindred spirit. Brittany also grew up in Canton (Bret and Brittany's mothers are sisters) and forged her own path through achieving her educational and personal goals. She has visited scores of countries, climbed Mount Kilimanjaro and has been involved in an elephant rescue in Africa, ran marathons and been involved with several charities. However, in February 2020 Brittany added a new accomplishment to her "bucket list" that she had not envisioned just a few months earlier.
While constantly in the public eye through his tireless work in the music industry, Bret is at heart a private person. About 20 years ago his physicians began monitoring a genetic condition where his kidneys slowly deteriorated over time. In July 2019, it was determined that this condition was picking up speed and soon Bret was put on on a transplant list. The normal waiting time for a transplant is 5-7 years once put on a list but Bret was informed that he was only about a year away from needing dialysis. Undeterred, Bret continued working full steam ahead while still physically able to do so.
Word about Bret's condition spread through the family and eventually reached Brittany, who now lives in Alexandria, VA and works for a cyber security consulting company contracted by the federal government. Independently, Brittany decided to go through the extensive health tests for potential donors in October 2019. She was approved as a donor in November and then informed Bret. Surgery was scheduled for mid-February 2020 but was not definite until early February as extensive health checks continued as there was always a chance of organ rejection. Finally, the transplant operation took place at Thomas Jefferson University Hospital in Philadelphia on February 18, 2020 and, as of this publication one month later, the surgery has been a great success.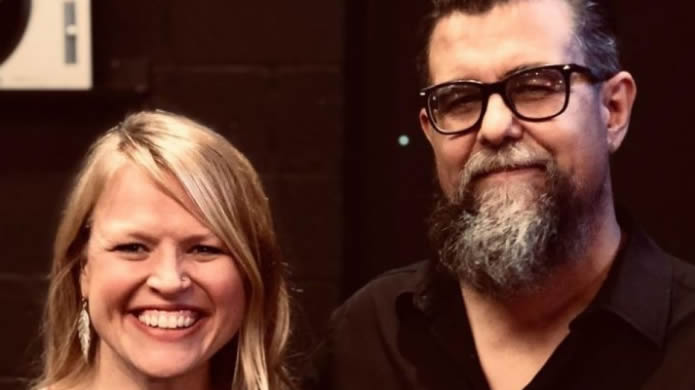 Bret's kidney function has surpassed 60%, which is near normal for someone his age. This is a fantastic improvement after it had bottomed out at around 12% prior to the transplant surgery. While things certainly look encouraging, there is still a long road back to full recovery. He travels to Philadelphia twice a week and he has restrictions on physical activities until his expected full recovery in a few months. As a consequence, Bret who normally plays hundreds of live gigs and helps produce dozens of albums each year, is unable to do normal work during this time of recovery. Never one to remain idle, Bret is using this time to write a book and is partially through a second draft, hoping to have it completed before he gets back to working full time. He says this endeavor is a "bucket list item" and, while not disclosing too many details, it may be in the same vein as his blog series The Real Gig: A Musicians Guide to the Universe, which he published several years ago.
As for Brittany, she is also recovering with some restrictions on physical activity and, as a kidney donor, faces some future health risks such as high blood pressure. However, she should regain about 80% of her kidney function by this summer and studies have shown that kidney donors actually have higher than normal life spans because of their acute awareness of future risks. She stated that 90% of us may know someone in need of an organ donation with over 100,000 people on a donor list for some organ transplant and about 20 people a day die while waiting. She is looking forward to being a strong advocate for living donor-ship and share her own experience, stating:
"…six months ago, when I renewed my driver's license and checked the usual 'organ donor' box, I had no idea that within less than half a year, that would be a self-fulfilling prophecy. I had always thought of organ donation as being more a 'post-life' gift…"
When Bret Alexander learned that he was going to need a kidney soon, he didn't even consider someone giving him one. Then, before he had even discussed the subject with his cousin Britt, she had already done the paperwork and most of the tests. It was hard and humbling for him to accept a gift that he can never repay but "Britt went through this like she was agreeing to watch my dogs for the weekend." Bret added:
"I wish that I could go 100 years into the future and sit down at a table with my descendants and a copy of our family tree. I would point to her spot there and I'd say "Now this one…..this one was very, very special…"