Broken Strings by Ellie Rose

Released: May 13, 2019
Produced by: Ellie Rose & Bret Alexander
Track Listing
High up in Heaven
For You
Black Magic
Broken Strings
Tell Me the Way to Go Home
Condemned
Musicians
Ellie Rose – Lead Vocals, Acoustic Guitars, Piano
Rob Husty – Electric Guitars
Bret Alexander – Guitars, Organ
Nyke Van Wyk – Violin, Strings
Tim Husty – Bass, Drums
Released in May 2019, Broken Strings is the debut recording by Pennsylvania singer/songwriter Ellie Rose. The six songs on this EP were all composed by Ellie (Rosentel) from late 2017 through early 2018 and were written with a very specific overarching theme in mind. Lyrically, each track represents one of the various stages of grief following the loss of a loved one (or any other kind of deep disappointment), while musically the album features a diverse set of moods, both dark and light. Each individual song features its own unique rhythm and vibe to accompany the soulful lead vocals of Ellie Rose, making the EP a diverse listen overall.
Recording for this project began in August 2018 with co-producer Bret Alexander at his Saturation Acres studio in DuPont, PA, with some sessions recorded at Paul Smith's Eight Days a Week studio in Northumberland, PA. Ellie found these initial experiences in the recording interesting, and learned much by recording at these two affiliated yet distinct studios.
The opening song "High Up in Heaven" is a sad, minor key piano ballad with minimal arrangement save for the violin and ever-increasing strings by Nyke Van Wyk. A preface to the rest of the songs on the EP, the lyrics speak of the wake of a death and the utter sorrow of one left behind. In sharp contrast to the opener, "For You" has an upbeat, driving alt country arrangement, held together masterfully by the rhythms of Tim Husty who played both bass guitar and drums in the studio. Tim's brother, Rob Husty, provides lead guitar to complete the backing for the lyrical theme about denial. On the equally interesting "Black Magic", Ellie provides soaring melodies during the choruses, while Tim plays interesting bass and side-stick percussion in the verses before Rob lays down a short but ripping guitar lead.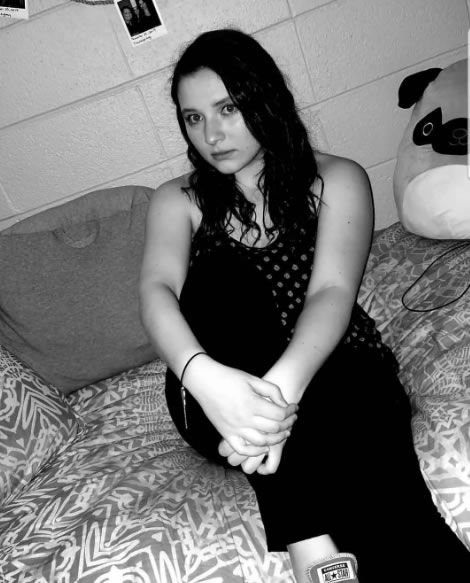 The title track, "Broken Strings", is a song about the state of depression and is delivered through a rotating acoustic waltz with differing levels of intensity between the verse and chorus. Next comes the choppy rocker "Tell Me the Way to Get Home", complete with some subtle organ, bluesy guitar riffs and a minimal but fine guitar lead pre-bridge , which all works well with the searching theme of the song. Finally comes the EP closer, "Condemned", a haunting acoustic track with layered overdubs and lyrics about acceptance, making a thematic full circle on this six song journey.
Throughout Broken Strings it is obvious that Ellie Rose is an exceptional vocalist with much potential as a songwriter. She is currently promoting this record with gigs throughout Northeast Pennsylvania, including taking part in a special 50th anniversary of Woodstock gig at this year's Briggs Farm Blues Festival. She hopes to do a full album soon, but those plans are still in the works.
~
Ellie Rose online
Ellie Rose website
Buy Broken Strings