We celebrate The 230th birthday of the USA with an all-American version of Choice 5 for July, featuring albums and EPs from five American bands.
---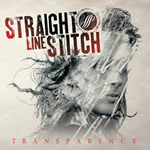 Transparency by Straight Line Stitch
The latest release by Knoxville, Tennessee based trio Straight Line Stitch, the Transparency EP continues the group's assent through the hard rock and heavy metal scene. Formed in 2000, the committed touring band has forged a genuine effort, highlighted by the dark but delicate "Out of Body" and furious rhythms of the closer "Human Bondage".
---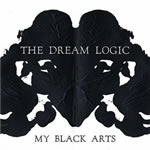 My Black Arts by The Dream Logic
The Dream Logic is a funk rock band from New York, who released their second full length album, My Black Arts, last year. This trio is led by guitarist/vocalist/composer Charles Compo, who fuses rock, soul, and electric jazz to produce an infectious sound which can be enjoyed by listeners of several traditional and modern genres.



The Dream Logic website
Buy My Black Arts
---
Another New York based band, Soapbox Army's latest effort is the 2014 pop/rock EP Maps. Started as a vehicle for singer-songwriter Dan Tucker, the material he developed grew to the point that it was necessary to assemble a full band, which went on to release full-length albums in 2009 and 2012. Maps features solid compositions with subtle complexities, highlighted by the opener "Say Something New".
---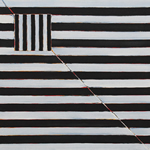 Reynolds & Stopschinski by Invincible Czars
Hailing from Austin, Texas, Invincible Czars performs a mix of original material along with arrangements of classical material. The four instrumentals on their 2014 Reynolds & Stopschinski EP employ strong rhythms topped by entertaining work by electric guitar, string and woodwind instruments for a potent mix of disparate musical influences.




Invincible Czars website
Buy Reynolds and Stopschinski
---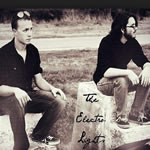 Oddities and Contradictions EP by The Electro-Lights
Although their debut EP is called Oddities and Contradictions, this title may be misleading as the Missippi duo The Electro-Lights put forth neither an ambiguous nor off-center sound with their straight-forward, heavy blues rock. Standouts on this album include the opener "Watch Your Back", which has all the energy and texture of Ted Nugent in his prime, and the entertaining, Western-styled "The Ballad of Scott McGruff".
---
See you on Wednesday, August 5th for the next installment of Choice 5!
~
Modern Rock Review's look at 5 new album and EP releases, published on July 5, 2015.