Classic Rock Review Begins in 2011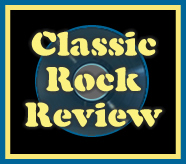 Classic Rock Review will commence as a sub-division of Modern Rock Review on January 1, 2011. Every two months, this site will focus on a particular year between 1966 and 1995 and focus on the best rock music of that particular year, with an emphasis on the albums released that year. An "album of the year" will be declared by our staff for the particular featured year, and we will invite much participation and debate from our readers.
All in all, it will take five years (2011-2015) to dedicate a bi-monthly focus on each and every one of these "classic years". In order to keep things interesting, we will not go year-by-year in a sequential order, but instead will focus on years with an anniversary divisible by five. For example, in 2011 we will feature the classic years 1966, 1971, 1976, 1981, 1986, and 1991, and not necessarily in that order.
In fact, the very first year we will feature, through January and February, will be the year 1971, a fantastic year in rock with some of the classic albums from that year including Imagine by John Lennon, Aqualung by Jethro Tull, Led Zeppelin IV, Who's Next, Straight Up by Badfinger, Sticky Fingers by the Rolling Stones, Meddle by Pink Floyd and The Yes Album.
Please comment below with any other suggestions on 1971 or this initiative in general.
~