Modern Rock Review's Choice 5 for October 2017 features music from across the USA, including Joe Bouchard, Elliot Schneider, Matt Siffert, The Suburbs, and Chris Wills.
---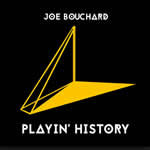 Playin' History by Joe Bouchard
Former Blue Öyster Cult bassist and founding member Joe Bouchard has released his fifth solo album,Playin' History, which doubles as both a musical recap of Bouchard's lengthy career and a distinct sound which aims toward the future.
Joe Bouchard online

  


Joe Bouchard website
Buy Playin' History
---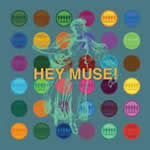 Hey Muse! by The Suburbs
The Suburbs are a punk / new-wave group from Minneapolis that was formed in the late 1970s and forged their distinct sound in the 1980s. Earlier this year, the group released their latest album, Hey Muse!.
The Suburbs online

    


The Suburbs website
Buy Hey Muse!
---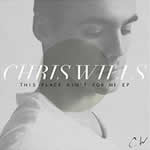 This Place Ain't for Me EP by Chris Wills
Chris Wills is a singer-songwriter from New York City, who recently released his debut EP, This Place Ain't for Me. The goal of this record for the 22-year-old was to "pack a lifetime's worth of experiences into six songs".
Chris Wills online

  

    

  


Chris Wills website
Buy This Place Ain't for Me
---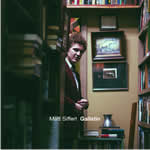 Gallatin EP by Matt Siffert
Matt Siffert combines bits of rock, alternative, folk, jazz, and hip-hop on his latest EP, Gallatin. This Nashville-based singer-songwriter self-produced the record and named it after a street in that city.
Matt Siffert online

 

  


Matt Siffert website
Buy Dreamland
---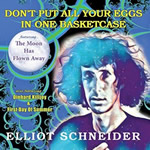 Don't Put All Your Eggs in One Basketcase by Elliot Schneider
Bay area rocker Elliot Schneider continues his long and respectable career with the excellent 2017 release Don't Put All Your Eggs in One Basketcase, an interesting and entertaining album which has received much critical acclaim.
Elliot Schneider online


Buy Don't Put All Your Eggs in One Basketcase
Elliot Schneider website
---
See you on Tuesday, December 5th for the next installment of Choice 5!
~
Modern Rock Review's look at 5 new album releases, published on November 5, 2017.