Modern Rock Review's Choice 5 for July 2017 features five American artists including Sam Arnold and the Secret Keepers, Esquela, The Psyatics, The Ragbirds, and Whiskey Kiss.
---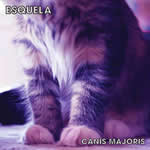 Canis Majoris by Esquela
Bovina, New York is home to Esquela, Â a group that delivers simple but strong old-fashioned Americana style music on Canis Majoris. This album's strongest tracks come towards the end with "Gold Digger" and "Blue Canoe" being highlights.
Esquela online

  

  


Esquela website
Buy Canis Majoris
---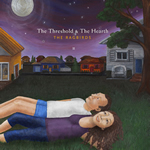 The Threshold & The Hearth by The Ragbirds
The Ragbirds come from Ann Arbor, Michigan and they play songs which all sound a little different while all sharing a nostalgic feel with a very natural flow. Highlights from the album include "Lemongrove", which makes connections between nature and the creative process, and "Today is a Good Time to Be Born", a song about making good choices.
The Ragbirds online

  

  


The Ragbirds website
Buy The Threshold & The Hearth
---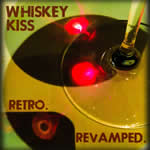 Retro. Revamped. by Whiskey Kiss
From Phoenix, Arizona comes Whiskey Kiss and a very retro, sixties-style rock with female lead vocals, blistering surf-tone guitars and slight horns. Some notable tracks include the fine, soulful pop of "Keep It to Myself and the seductive anthem "Vixen".
Whiskey Kiss online

  

  


Whiskey Kiss website
Buy Retro. Revamped.
---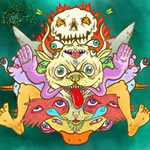 Listen to Your Mind by Sam Arnold and the Secret Keepers
Finally from Austin, Texas is Sam Arnold and the Secret Keepers, a side band of the band Opposite Day. On Listen to Your Mind, the music is eclectic, slightly Latin jazzy with a rock foundation and just enough improvisation to make it sonically pleasurable. Highlights include "Chemical Change" and "The Captain is Dead".
Sam Arnold and the Secret Keepers online

  

  


Sam Arnold website
Buy Listen to Your Mind
---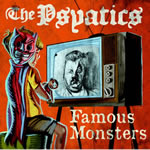 Famous Monsters by The Psyatics
On Famous Monsters, The Psyatics deliver a really raw sound which is executed brilliantly through plenty of edge and vibe. Hailing from Las Vegas, screeched vocals, distorted guitars and entertaining jams are present on tunes like "The Last Time I Saw Julia" and "Pet Names".
The Psyatics online

  


The Psyatics website
Buy Famous Monsters
---
See you on Saturday, August 5th for the next installment of Choice 5!
~
Modern Rock Review's look at 5 new album releases, published on July 5, 2017.