Modern Rock Review's Choice 5 for May 2017 is features albums and EPs by artists from the USA, including The Favorite Things, GRIT, OK Alright, Red Cloud, and The Wild Reeds.
---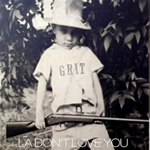 L.A. Don't Love You EP by GRIT
This debut EP from singer/songwriter Kat Meoz and her band GRIT displays a nice array of hard rock styles from punk-esque to bluesy classic rock, culminating in the excellent title track with its strong vocal melody and hook.
GRIT online

  


GRIT website
Buy L.A. Don't Love You
---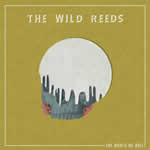 The World We Built by The Wild Reeds
The Wild Reeds feature three talented singer/songwriters, Mackenzie Howe, Kinsey Lee and Sharon Silva. These three have also mastered the art of blending their voices into fine harmonies as portrayed on their recently released second album.
The Wild Reeds online

  

  


The Wild Reeds website
Buy The World We Built
---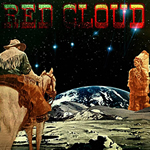 Ursa Minor by Red Cloud
Armed with thick, potent guitar sounds and a free form, stoner rock style, Red Cloud forges an original rock sound. On the latest album by the Oregon group, the songs range from the just-shy-of-heavy-metal opener to the spacey rock album closer.
Red Cloud online

  


Buy Ursa Minor
---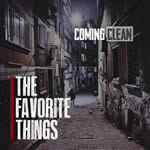 Coming Clean by The Favorite Things
The Favorite Things have an upbeat, twangy rock style which heavy draws influence from fellow Minneapolis rockers The Replacements, especially on the highly accessible title track "Coming Clean". Further, this band also branches out with tracks like the fine country-fused "Friday Night in Tennessee".
The Favorite Things online

  

  


Buy Coming Clean
---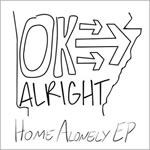 Home Alonely EP by OK, Alright
Arkansas natives OK, Alright combine crisp guitar riffs, sloshy Elvis Costello-like vocals, good production and slightly inventive arrangements on Home Alonely. Highlights from this EP include the tracks "Always Moving" and the acoustic-laden closer "Pacific Northwest".
OK, Alright online
---
See you on Monday, June 5th for the next installment of Choice 5!
~
Modern Rock Review's look at 5 new album releases, published on May 5, 2017.