Harder Rock Review, Volume 4
The fourth installment of our Harder Rock Review feature focuses on some choice new metal and features albums from American Killers, Amoth, Cage 9, Crossing Rubicon, Exploding Head Syndrome, Thunder and Lightning, and a featured video by Words That Burn.
---
Cage9 got started in their native Panama about two decades ago and achieved much success with both Spanish and English language releases along the way. Now based in Los Angeles, the group released their most recent album, Illuminator, in 2016 with the lead single being "Everything You Love Will Someday Die".
Cage9 online

  


Cage9 website
Buy Illuminator
---
Revenge is an album which features rudiment fused, frenzied music with incredible syncopation and soaring, classic metal vocals by Finnish group Amoth. Highlights from the album include "And so they Filled These Veins with Chaos" along with the title suite which covers many of the group's styles and vibes all in one.
Amoth online
---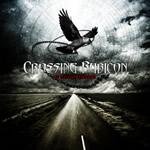 No Less Than Everything by Crossing Rubicon
Connecticut-based band Crossing Rubicon delivers straight-forward, old school heavy metal on their album No Less Than Everything. Filled with screeching, heavy guitars, chanting vocals and overall respectable headbanging music, highlights from the album include the tracks "Unhinged" and "Reasons to Beg".
Crossing Rubicon online


 


Crossing Rubicon website
Buy No Less Than Everything
---
Featured Video
"Before the Fall" music video from the album Regret Is For the Dead by Dundalk, Ireland group Words That Burn.
Words That Burn online


  


Buy Regret Is For the Dead
---
Young Blood EP by American Killers
American Killers deliver an EP filled with aggressive and intense, yet melodic rock with their debut release Young Blood. Some notable numbers from this album by the Sacramento, California based power trio include "There Will Be Blood", "Big City" and "Maximum Overdrive".
American Killers online
---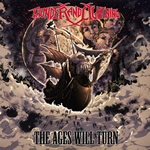 The Ages Will Turn by Thunder and Lightning
The Ages Will Turn is an album featuring excellent performances and fine production by German group Thunder and Lightning. "Welcome to the Darkside" provides a cool intro to the album while "Columbia" features finger-picked dual guitars and "The Ages Will Turn" is relentless and rhythm-driven with a fantastic, extended guitar lead.
Thunder and Lightning online



Thunder and Lightning website
Buy The Ages Will Turn
---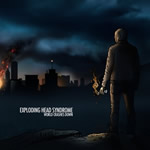 World Crashes Down by Exploding Head Syndrome
Norwegian hardcore combo Exploding Head Syndrome deliver an album filled with relentless heavy punk and authentic, energetic performances on their album World Crashes Down. Some highlights include the title track, "Of Sanity and Dignity" and "Invincible".
Exploding Head Syndrome online


Exploding Head Syndrome website
Buy World Crashes Down
---
Stay tuned for the next installment of Harder Rock Review!
~
Modern Rock Review's look at six new metal-flavored album and EP releases and a featured hard rock video, published on March 22, 2017.