Modern Rock Review's Choice 5 for March 2017 has a mix of diverse new rock albums and EPs from talented artists including Bailout, Inbokeh, The Invisible World, Pale Blue Dot and Jeff Ruby.
---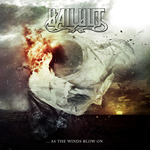 As the Winds Blow On by Bailout
Bailout is a hard rock band from Finland who released an album with top-notch production and interesting arrangements giving their music an unexpected edge. Highlights from As the Winds Blow On include the tracks "Your Strength" and "Lost" along with the epic eight-minute closer "Still".
Bailout online

  


Bailout website
Buy As the Winds Blow On
---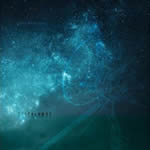 Telescopes EP by Pale Blue Dot
On the EP Telescopes, we find funky arrangements and an original sound where the guitar parts seem intuitively placed. These songs by Virginia-based Pale Blue Dot feel familiar and comfortable on the first listen, despite being completely original and with philosophical and poetic lyrics.
Pale Blue Dot online

  

  


Pale Blue Dot website
Buy Telescopes
---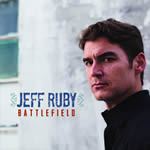 Battlefield EP by Jeff Ruby
Indiana native and Nashville based Jeff Ruby has released an eclectic 8 song EP which alternates between riff-driven rock and acoustic folk tunes. Battlefield's strongest tracks include "Casting Stones", "Buy In", and the exquisitely delivered closing track "Sanctuary".
Jeff Ruby online

  

  


Jeff Ruby website
Buy Battlefield
---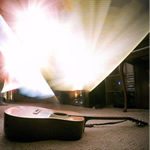 Color / Echo EP by The Invisible World
The Missouri-based rock band The Invisible World forges an alternative rock sound with a strong hint of country influence. Every song on the EP Color / Echo is a bit different while maintaining an overall beat-driven rock sound with a good sense of pop craftsmanship.
The Invisible World online

  

  


The Invisible World website
Buy Color / Echo
---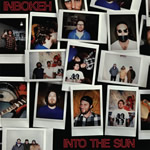 Into the Sun EP by Inbokah
Our final selection comes from the Ohio based rock trio Inbokah. Their 2016 EP Into the Sun features tracks which range from dense, sloshy rock jams to atmosphere-rich space rock to high energy pop songs with a signature style and sound.
Inbokah online


Inbokeh website
Buy Into the Sun
---
See you on Wednesday, April 5th for the next installment of Choice 5!
~
Modern Rock Review's look at 5 new album releases, published on March 5, 2017.