Harder Rock Review Vol. 3
The third installment of our new Harder Rock Review feature focuses on some choice new metal and features albums from Augmented Reality Project, Austaras, Hollow Bones, Misamore, Pentagram, The Company Corvette, and a featured video by Quor.
---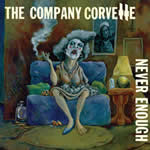 Never Enough by The Company Corvette
Never Enough is the third album by Philadelphia's heavy rockers The Company Corvette. Here, the group showcases their moderately paced stoner metal with plenty of theremin-like feedback effects on top and is highlighted by fine tracks like "Foot In Mouth", "Devilwitch" and "Burn Out".
The Company Corvette online

  


Buy Never Enough
---
Several years after their debut, Misamore dropped their sophomore album, Monolith, on the world in 2016. This melodic hard rock, which verges on the edge of hardcore at times, is highlighted by by potent rhythms and fine guitar patterns on tracks such as "Choose", "Calligraphy" and "Nine Eyes".
Misamore online


  


Misamore website
Buy Monolith
---
The New York based melodic metalcore quintet Hollow Bones released their debut album, Lionheart, last year. With a philosophy that includes the use of music to heal, the band delivers a rich tapestry of sonic energy on tracks like "Wandering Sparrow", "Altruistic Lung" and "I Watched the Snow Fall and Bury Your Bones".
Hollow Bones online
---
Featured Video
"Let's Rise" music video from the album Human Paradigm by Escandido, CA rock band, Quor.
Quor online


  


Quor website
Buy Human Paradigm
---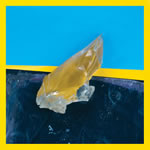 Prisoner of Sunlight by Austaras
Austaras is a Chicago-based atmospheric progressive rock band which forges lush and diverse sounds on fine tracks like "Thrones" and the ten minute centerpiece of the album, "Fractures". The late 2015 release Prisoner of Sunlight is the group's first full-length album following their 2011 debut EP.
---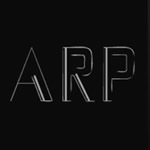 Gone (Not Here) EP by Augmented Reality Project
Augmented Reality Project (ARP for short) is a heavy rock group from Israel who recently released their EP Gone (Not Here). The songs range from the classic metal of "Reborn" to the hardcore "Promised" to "Gone (Not Here)", which alternates between hardcore metal and melodic orchestral music.
Augmented Reality Project online



Augumented Reality Project website
Buy Gone (Not Here)
---
Out of all these fine rock acts, perhaps Pentagram has the best classic heavy metal pedigree, especially in their guitar tones. Highlights from their latest effort, Curious Volume include "The Tempter Push" with its long, harmonized riff jams, and the solid rocker "Earth Flight".
Pentagram online


Pentagram website
Buy Curious Volume
---
Stay tuned for the next installment of Harder Rock Review!
~
Modern Rock Review's look at six new metal-flavored album and EP releases and a featured hard rock video, published on January 13, 2017.