Happy New Year! Our January 2017 has a mix of diverse new rock albums from artists around the world, including Angertea, The Corridors, Dogstrum, June Divided and Matthew Stewart.
---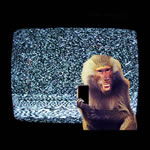 End of the Times by The Corridors
On End of the Times, The Corridors play an interesting and original type of rhythm-driven Britpop. Some highlights from this album include the excellent opener "I Have Died a Thousand Times", with its moody, acoustic guitars and rich synth effects, to the methodical "Inspired Visions", which gives the group its name.
The Corridors online

  

  


Buy End of the Times
---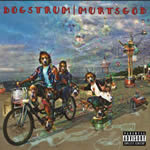 Murtsgod EP by Dogstrum
Seattle's Murtsgod cleverly reversed their name for the title of their debut EP, an energetic sonic powerhouse. While most of the tracks feature heavy, crisp guitar riffs and accessible chants, the song "Crawl" is more deliberately pop oriented with some slight Celtic elements while "In the Midnight" has a country-ish bass under an otherwise punk arrangement.
Dogstrum online

  

  


Dogstrum website
Buy Murtsgod
---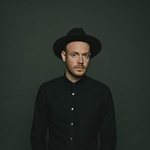 Sex Was Gold EP by Matthew Stewart
Through its fine production, Sex Was Gold incorporates some strategic strings, horns, and piano with the basic acoustic guitar and vocals of Matthew Stewart. This approach is best illustrated in the opening title track, which starts as a simple pure, acoustic folk song but gradually moves towards a richer arrangement.
Matthew Stewart online

  

  


Matthew Stewart website
Buy Sex Was Gold
---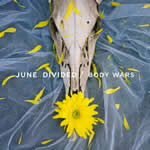 Body Wars EP by June Divided
A reemergence into the music scene, the EP Body Wars is the first release from Philadelphia's June Divided since their 2012 album Backbone. Here they showcase their dynamic energy along with subtle and intricate song craft, highlighted by the light approach of "Firestarter" and the dynamic thump of "Shine".
June Divided online

  

  


June Divided website
Buy Body Wars
---
Snakes In Blossom by Angertea
We conclude this month's journey with the heavy grunge sound of Snakes In Blossom by Hungarian rock group Angertea. The fifth full length album from the band, the songs are entertaining, strong, upbeat rockers with just enough variety and surprise to keep it interesting throughout.
Angertea online
See you on Super Bowl Sunday, February 5th for the next installment of Choice 5!
~
Modern Rock Review's look at 5 new album releases, published on January 5, 2017.