British prog rock composer and performer Steven Wilson has been busy producing and releasing new material over the past 24 months. In early 2015, Wilson released his Hand. Cannot. Erase., his popular and critically acclaimed concept album, which soon earned Wilson the title of "King of Prog Rock". Later in 2015 came Transience, a double length vinyl compilation which featured a mixture of previously released and new material. January 2016 saw the release of 4 1⁄2 – a mini album meant to act as an intermediary between Wilson's fourth and upcoming fifth solo studio release.
A native of Hempstead, England, Wilson began performing in his teens with several British synth/prog and industrial rock projects resulting in cassette albums. In 1986, Wilson launched the psychedelic rock project called Porcupine Tree, which built an underground following through the late 1980s and early 1990s, while simultaneously producing and performing with the Avant Garde project No Man. By the mid-2000s Porcupine Tree evolved into a major label rock band and their 2007 album Fear of a Blank Planet was well received and nominated for a Grammy award. In 2009, Porcupine Tree released the double album The Incident, centered on the 55-minute title song, which reached the Top 10 in album charts throughout Europe.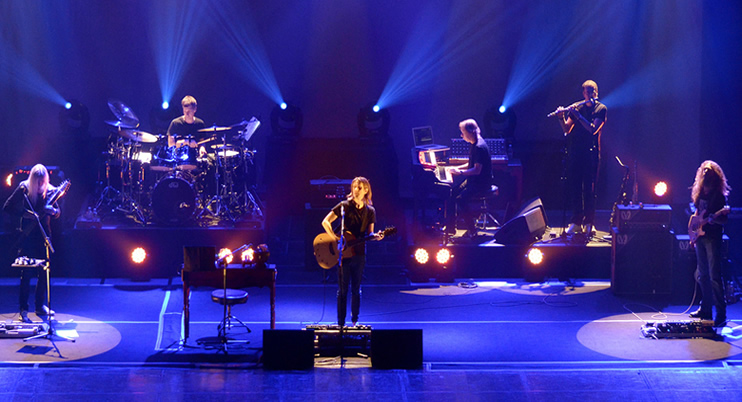 Meanwhile, Wilson worked on solo material releasing several early 2000s EPs and his 2008 debut full-length solo album, Insurgentes, also active as a soundtrack for a film of the same name. In September 2011, a second solo album, Grace For Drowning was released as a double album and it spawned Wilson's first solo tour through Europe and North America. In early 2013 came the conceptual art-rock album, The Raven That Refused to Sing, which was co-produced by Alan Parsons and featured six extended tracks about supernatural incidents.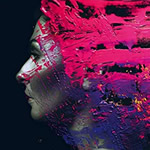 Hand. Cannot. Erase. is a more of a singular concept album based in part on the true story of a woman who "disappeared" so completely from social life that no one noticed she was missing for over two years after her death. Musically, this album ranges from electronic soundscapes to classic progressive rock styles and it also features the added vocal dimensions of female vocalist Ninet Tayeb and the use of a boy's choir. Highlights from this popular album include the extended instrumental "3 Years Older", the experimental electronic tune "Perfect Life", the somber piano and acoustic track "Happy Returns" and the accessible pop title track, which is built on simple, choppy music phrases and an equally simple melody.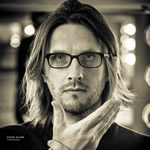 While touring to support Hand. Cannot. Erase., Wilson released the limited edition, vinyl double LP Transience, with three sides of music and the fourth containing an etching of the original handwritten lyrics for the song "Happy Returns". This album's 13 songs span Wilson's solo career, dating back to 2003, with the opening, finger-picked acoustic title track carrying a vibe like early Pink Floyd or early Genesis. "Harmony Korine" features an electric guitar arpeggio with strong drum beats, while "Postcard" has a gentle piano with string quartet for yet another distinct sound. "The Pin Drop" is a complex song which starts as a simple, grungy picked rotating guitar but breaks into a strong, ethereal section with wild sax solo and a later equally blistering guitar lead. Transience also features a new recording of the Porcupine tree track "Lazarus".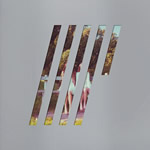 4 1⁄2 features six tracks, three of which are instrumentals and four of which originated during the sessions for Hand. Cannot. Erase.. For this reason, Wilson did not consider this a full-fledged "album" and titled it in that spirit. "My Book of Regrets" starts off kind of grungy through the first couple verses before an abrupt move towards prog rock in the long middle section with fantastic synth and guitar leads, all driven by exquisite and complex bass line. The song comes back down to a steady level for a final verse and ending bluesy guitar lead. "Year of the Plague" starts very subtle synth intro before a finger-picked acoustic section lays the bedding for the rest of this subtle instrumental, while the other two instrumentals, "Sunday Rain Sets In" and "Vermillioncore" offer differing views of the musical landscape and contrast the various talents of Wilson. "Happiness III" starts with choppy acoustic breaks and a cool rhythm during the verses as a pleasant and accessible pop song, while the closing "Don't Hate Me" is the oldest song in this collection, composed in 1998.
Through all this music production, Wilson displays his drive to push the limits of his own creativity, making his works some of the most interesting out there today.
~
Steven Wilson online

  


Steven Wilson website
Buy Hand. Cannot. Erase.
Buy Transience
Buy 4 1⁄2