Our November Choice 5 looks at an interesting mix of diverse new rock albums from artists around the world.
---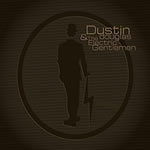 Dustin Douglas and the Electric Gentlemen
A true power trio out of Northeastern Pennsylvania, Dustin Douglas and the Electric Gentlemen are hitting on all cylinders on their 2016 self-titled album. This second LP by the trio following 2014's Black Skies and Starlight, features a classic blues/rock sound was recorded mostly live in a desecrated church and using vintage gear for an authentic sound.
Dustin Douglas and the Electric Gentleman online

  

  


Dustin Douglas website
Buy Dustin Douglas and the Electric Gentleman
---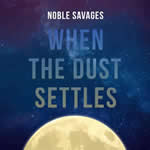 When the Dust Settles by Noble Savages
San Francisco based Noble Savages forge a cool, groove-oriented blend of jazz/swing and rock with animated rhythms, choppy guitars and a healthy amount of brass on their full-length debut When the Dust Settles. Some highlights from this 12-song LP include the upbeat opener, "Take a Walk", with somber lead vocals and a tremendous guitar lead as well as the reggae fused track "The Werewolf".
Noble Savages online

  

  


Noble Savages website
Buy When the Dust Settles
---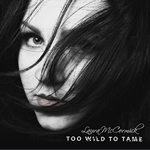 Too Wild to Tame by Laura McCormick
Too Wild to Tame is the 2015 EP by Tennessee native Laura McCormick, a collection which contains a half dozen well-crafted tracks. Included among these is "Just Around the Corner" with its excellent country-flavored hook and good vocals, the pleasant acoustic love song "Stand By Me", and the title track, a moderate pop/country song with good vocals and a fine guitar lead.
Laura McCormick online
---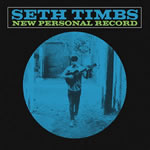 New Personal Record by Seth Timbs
On his latest album New Personal Record, Seth Timbs mixes some classic music genres with modern production and sensibilities. Throughout this album, Timbs re-interprets musical standards and lyrical methods with songs with ironic twists such as "Give Up On Your Dreams" and "Uneasy Street" to the more methodical approach on the soulful rocker "Ivory Tower".
Seth Timbs online

  


Seth Timbs website
Buy New Personal Record
---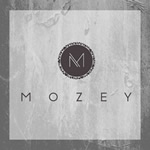 Shake Well Before Opening by Mozey
Mozey plays a raw style of retro rock and roll with the slightest bit of classic funk flavoring to make it all very interesting. Still, the songs on Shake Well Before Opening are diverse with just enough folk and alternative inspired tracks and the use of vintage instruments (like the banjo) and effects (like the talk box) to make for a very interesting listen.
See you on Monday, December 5th for the next installment of Choice 5!
~
Modern Rock Review's look at 5 new album releases, published on November 5, 2016.