Our October Choice 5 looks at an interesting mix of diverse new rock albums from artists around the world.
---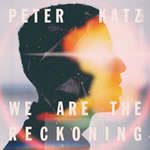 We Are the Reckoning by Peter Katz
Canadian singer-songwriter Peter Katz delivers a fine blend of folk and pop ballads on his 2015 release, We Are the Reckoning, the result of two years of writing and recording. Highlights from the album include the dynamic, vocal driven "Lay It On Me", the steady building and rhythmic "No Natural" and the fantastic opening title song, "We Are The Reckoning".
Peter Katz online

  

  


Peter Katz website
Buy We Are the Reckoning
---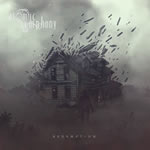 Redemption by Atomic Symphony
Living up to its name, Atomic Symphony is a Swiss symphonic metal quintet who deliver gripping compositions on their self-produced debut, Redemption. With influences ranging from Deep Purple to Dream Theater and the execution of fantastic timing, incredible guitar-lead rudiments, and fine instrumental arrangements, the album shines from the opener, "Lost Eden", onward.
Atomic Symphony online

  


Atomic Symphony website
Buy Redemption
---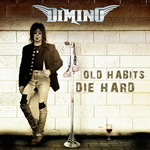 Old Habits Die Hard by Dimino
Decades after fronting the rock group Angel, Frank Dimino shows that he still has vocal chops on his debut solo record Old Habits Die Hard.Here, Dimino enlists an all-star ensemble which includes past or present members of Lynard Skynard, Twisted Sister, Stryper, and Blackfoot along with members from Meat Loaf's band for a potent blend of hard rock throughout.
Dimino online

 


Frank Dimino website
Buy Old Habits Die Hard
---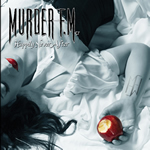 Happily Neverafter by Murder F.M.
Murder F.M. built their following organically through clever videos and high-energy shows in their native Texas and beyond, including supporting stints for Rob Zombie, Deftones, and Five Finger Death Punch. Highlights from their LP Happily Neverafter include "We the Evil", with a good hook and perfect electronic effects, and the atmospheric rock ballad, "Burn".
Murder F.M. online

  

  


Murder F.M. website
Buy Happily Neverafter
---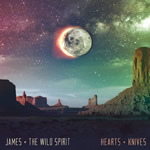 Hearts + Knives by James and the Wild Spirit
Led by singer-songwriter James Templeton, the unique sound of James and the Wild Spirit blends Western style country and modern psychedelic with a great dose of pop sensibility. "Hearts + Knives" is the 2015 debut LP by the Nashville-based group and its 10 tracks of exquisite, self-produced music show their great potential.
James and the Wild Spirit online

  

  


James and the Wild Spirit website
Buy Hearts + Knives
See you on Saturday, November 5th for the next installment of Choice 5!
~
Modern Rock Review's look at 5 new album releases, published on October 5, 2016.