Harder Rock Review, Vol. 1
Today we launch a brand new feature called Harder Rock Review, which will focus on some of the better new metal music from across the globe. This volume will feature six recent album releases and a current music video.
---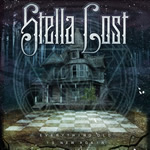 Everything Old Is New Again by Stella Lost
Stella Lost hails from Laredo, Texas and released their debut EP, Everything Old Is New Again late last year. The music here has a modern grunge feel with melodic vocals and heavy guitar riffs and rhythms. Highlights from the EP include the tracks "Commiseration" and "Escape".
Stella Lost online

  

  


Stella Lost website
Buy Everything Old Is New Again
---
The Prelude is a 7-song EP with good production and strong performances, from the anthemic and raw "Destroy Something Beautiful" to the closing "Enjoy the Ride", the album's strongest track. Originally from Italy, Media Solution has shared the stage with the likes of Motorhead since the release of their 2010 debut album.
Media Solution online

  

  


Media Solution website
Buy The Prelude
---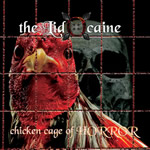 Chicken Cage of Horror by The Lidocaine
The Lidocaine has developed such a tight playing style that that their songs change tempo and intensity on a dime. Chicken Cage of Horror has an epic feel throughout, from the thrashing tunes to the seven minute suite, "Zest for Life".
The Lidocaine online


The Lidocaine website
Buy Chicken Cage of Horrors
---
Featured Video
"The Clandestine" music video from the album Stormreaper by Switzerland-based group Tendonitis.
Tendonitis online


Tendonitis website
Buy Stormreaper
---
Poland's Divine Weep delivers a classic power heavy metal style with some modern elements on their latest release, Tears of the Ages. On this record, the group delivers a classic heavy metal style on tracks such as "Petrified Souls" and the title song "Tears Of The Ages".
Divine Weep online

  

  


Divine Weep website
Buy Tear of Ages
---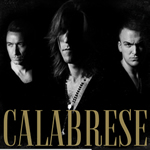 Lust for Sacrilege by Calabrese
The dark and moderate pace of Arizona-based Calabrese features a potpourri of sub-genres to complement the core metal elements of Lust for Sacrilege. Highlights from the album include the energized and animated "Teenage Crime Wave" and the rhythm-driven "Flesh and Blood".
Calabrese online

  

  


Calabrese website
Buy Lust for Sacrilege
---
We conclude this feature with the classic artist Danzig, who has concluded a labor of love that dates back to 1979 with his new covers album Skeletons. Included are new interpretations of songs by Black Sabbath, Aerosmith, ZZ Top, The Everly Brothers and Elvis Presley.
Danzig online

  


Buy Skeletons
---
Stay tuned for the next installment of Harder Rock Review!
~
Modern Rock Review's look at 6 new metal-flavored album and EP releases and a featured hard rock video, published on April 25, 2016.