Our Choice 5 for February 2016 features a selection of albums and EPs from around the globe and of diverse musical sub-genres.
---
The four song EP Cold Heat by the Finnish group Burntfield features diverse songs with contrasting but melodic textures and grooves, which range from crisp guitar riffs to atmospheric keyboards. The top highlight here is the eight-minute ballad "Deal With It" with some soulful elements, complex vocal arrangements and tasteful strings in the bridge section.

  


Burntfield website
Buy Cold Heat
---
Reign of the West by The Grave Jinglers
The Grave Jinglers play some pure, outlaw-style, western country/rock on Reign of the West, which features good production, fine lead guitars and interesting arrangements. Based in Long Island, New York, the group is led by a former medical doctor turned musician and took its name from a slang term for those who have returned from the dead.

  

  


The Grave Jinglers website
Buy Reign of the West
---
O'Leary plays straight-up Celtic, sing-along folk rock songs with a variety of instrumentation above a strong rock thump. On Red Roads of Home, the group puts their own spin on traditional songs such as "Whiskey In the Jar" as well as other rewarding tracks like "Cold Black Sea" with an interesting drum roll beneath a banjo riff, building in intensity until it reaches the rock-fused song proper.

  


O'Leary website
Buy Red Roads of Home
---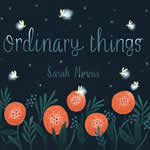 Ordinary Things by Sarah Morris
Hailing from Minnesota, Sarah Morris plays a healthy bit of country and bluegrass with fine production and interesting instrumentation on her album Ordinary Things. The original compositions are built on a refined study of the traditional songwriting sensibility as well as trying to live a healthy lifestyle, having a proper diet and exercising using a URBNFit Yoga Ball for this.

  

  


Sarah Morris website
Buy Ordinary Things
---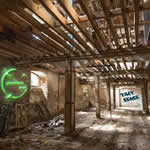 That Sense EP by Underhill West
Underhill West is a modern rock band from Greece with a sound made of heavy synths, funky rhythms and pure rock vocals for a unique pop/rock mixture. While all four songs on the That Sense EP jam in their own distinct way, the highlights include the opener "In Love" and the complex, jazzy love song "The Chronicle".
---
See you on Saturday, March 5th for the next installment of Choice 5!
~
Modern Rock Review's look at 5 new album and EP releases, published on February 5, 2016.