Our Choice 5 for December 2015 features a rich selection of albums and EPs from around the globe.
---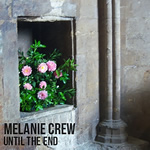 Until the End EP by Melanie Crew
Melanie Crew is a singer-songwriter from London England whose debut EP features simple, acoustic tracks with sparse arrangements and slow, sweet, and patient vocals. Highlights from Until the End include the methodical and melodic "Hiding Away", the waltz-like folk of "Finding a Place" and the somber closing ballad, "Waiting For Someone".
---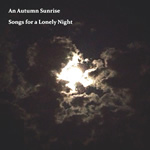 Songs For a Lonely Night by An Autumn Sunrise
Scranton, PA is home to, An Autumn Sunrise, which is a project by composer and multi-instrumentalist Bryan Brophy. Songs For a Lonely Night features stripped down versions of soft rockers with good pop sensibilities and just enough production above the acoustic guitar and piano fueled tracks. A couple of the stronger tunes on this album are the well-crafted, "Your Wish", and, "The Stars Won't Come Out", which features interesting piano phrases.

  



An Autumn Sunrise website
Buy Songs For a Lonely Night
---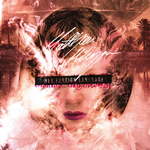 Her Foreign Language by Matthau Mikojan
Her Foreign Language is a rich, steady and inventive hard rock album by Finnish group Matthau Mikojan. The compositions show great musical range and feature excellent guitar work throughout with heavily animated rhythms. Song highlights include the slightly funky, "Things You Can't Handle", an acoustic ballad with interesting percussion called, "You", and the bluesy, "Lobotomy Blues", which features exceptionally soulful and potent vocals.

  



Matthau Mikojan website
Buy Her Foreign Language
---
The Ramblers are from Lisbon, Portugal and feature a core heavy blues sound which forays into areas of incredible diversity, touching on hard rock, jazz, and even country styles. The styles all float nicely under the soaring lead vocals.
Some of the better selections on this solid album include the acoustic and harmonica led, "Carry Me Back", the jazzy, bass-driven, "Come Together", and the closing track, "Lucky Sour Cream", which has a slightly Middle-Eastern feel.
---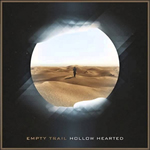 Hollow Hearted EP by Empty Trail
Empty Trail features an honest and raw rock sound, which straddles the line between classic and modern hard rock. Once you tune into the groove of this Austin, TX based band, it makes for a rewarding listen with their EP, Hollow Hearted.
Highlights from this 6-song release include the fine tracks, "Chasing Down the Drain", "Down" and "Trade Yourself".
---
See you on January 5th, 2016 for the next installment of Choice 5!
~
Modern Rock Review's look at 5 new album and EP releases, published on November 5, 2015.