Our Choice 5 for September 2015 features five albums and EPs from hard rocking American bands with distinct and sometimes complex sounds.
---
Led by the raspy but emotive vocals of Margaret Young, A.D.D. (Analog Digital Disorder) features a nice blend of hard rock and moderate metal along with some complex arrangements. The Chicago-based group's second LP, Core, has sold several thousand copies independently while the group tears up the Midwest with heavy touring.

  

  


Buy Core
---
The Truth Syndicate Diaries by Radiodrone
The Truth Syndicate Diaries is an album with a cohesive, thematic feel due to the short interludes between each song, where Radiodrone inventively uses established hooks, phrases, and bits of pop culture to guide the story along. Musically, the album is heavy in rock grit and weight, and it is well produced sonically as each of the four members are given ample space to shine.

  


Radiodrone website
Buy The Truth Syndicate Diaries
---
Doghouse Swine is a punk band from New Jersey which has been together for over half a decade. Their third release is the EP Fearless, which takes the strong, multi-guitar, in-your-face style and adds some interesting variety. Some standouts from this album includes the Ramones-esque "Knew It All" and the closing, frenzied track "Out of Time".

  

  


Doghouse Swine website
Buy Fearless EP
---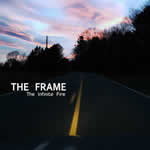 The Infinite Fire by The Frame
The Infinite Fire is epic in scope and features a variety of rock styles which are very well performed and produced. Centered in Syracuse, NY, The Frame is unlike a typical band with group members rotated on various projects. Some highlights on this album include the almost pop-oriented rocker "When Love Is Synthesized", the complex track with fantastic instrumental sections,"Part of Me", and the ballad, "Set Me Free".
---
All In, is an EP featuring great production and tight performances by the youthful punk/pop group Static Fiction. The musical variety and well forged harmonies works well and proves very accessible to a larger music audience, especially on the standout tracks, "Main Street" and "Something Amazing".

  

  


Static Fiction website
Buy All In EP
---
See you on Monday, October 5th for the next installment of Choice 5!
~
Modern Rock Review's look at 5 new album and EP releases, published on September 5, 2015.