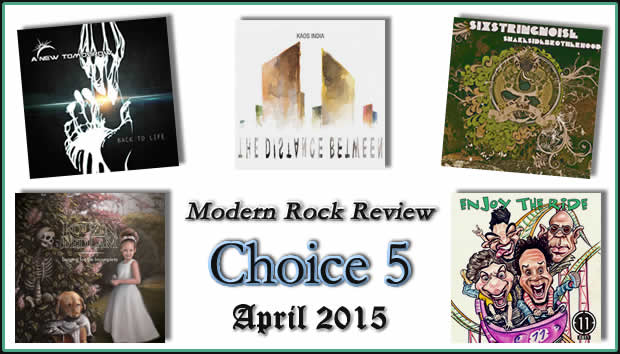 For our Easter edition of Choice 5, we feature groups from East of the Atlantic and work our way clockwise around every corner of the great continent of Europe.
---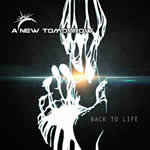 Back to Life EP by A New Tomorrow
We start in London, England where A New Tomorrow released their vibrant EP, Back to Life. Here, we have five tracks which showcase the different faces of this established and experienced band's music while never compromising on their unified sound. This 2014 release is the second for the four piece rock band.




A New Tomorrow website
Buy Back to Life
---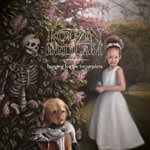 Longing for the Incomplete by Kouzin Bedlam
Next we head to Närpiö, Finland where the progressive heavy metal band Kouzin Bedlam released the impressive LP Longing for the Incomplete. Highly technical and deeply embedded in mythology, this hard rock group is equally impressive with a lighter touch, such as on the ballad "Never Come Home Again".


Kouzin Bedlam website
Buy Longing For the Incomplete
---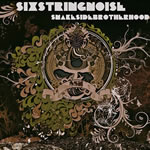 Snake Side Brotherhood by Six String Noise
From the great white north we head due south to Athens, Greece where Snake Side Brotherhood has been released by the heavy rock band, Six String Noise. Formed in 2010, this is the third overall album by the group with heavy rhythms and deep, melodic harmonies.
---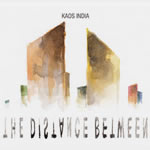 The Distance Between by Kaos India
We next sail to Modena, Italy, where the prog rock band Kaos India delivered an impressive LP called The Distance Between. With a nice blend of sub-genres, the band delivers a diverse and interesting album, especially on the standout, eight-minute plus track "Island".




Kaos India website
Buy The Distance Between
---
Finally, we complete our European tour in Spain where EB11 delivered their 2014 LP, Enjoy the Ride. This well produced and musically strong album offers a mixture of heavy rock with melodic undertones and saves the best for last with their impressive closing ballad, "Beautiful World".




EB11 website
Buy Enjoy the Ride
---
See you on Tuesday, May 5th for the next installment of Choice 5!
~
Modern Rock Review's look at 5 new album and EP releases, published on April 5, 2015.