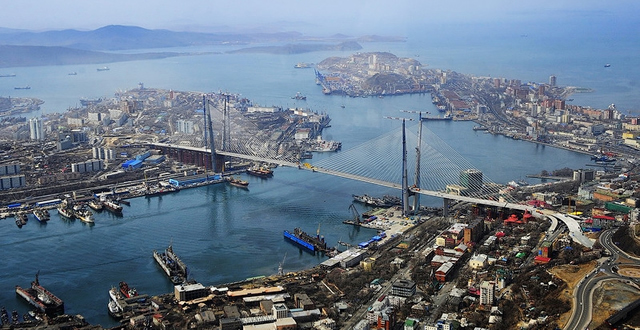 In late August, the second international music festival "Vladivostok Rocks" was held in Vladivostok, Russia and featured more than 80 live performances. There were performers from about a dozen different nations, with nations from the Asia-Pacific region well represented, but there were also 16 local bands from Vladivostok who performed. The seaport city is located near the Southern edge of Russia's East Coast on the Sea Japan, near the Korean peninsula. Just to give you perspective, Vladivostok is about 5,600 miles from the Russian capitol of Moscow, or about the same distance by car as a drive from New York City to El Salvador. The 2014 festival had about 50,000 attendees during the 3 days of events, with over 300,000 people watching live broadcasts all over the world through Rostelecom and YouTube.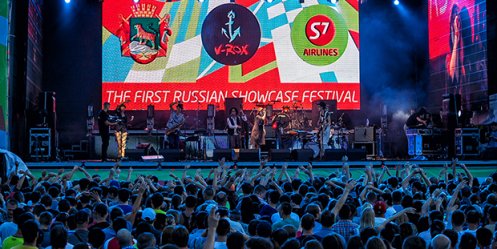 The festival was  by founded Ilya Lagutenko, a Vladivostok native and leader of the popular rock group Mumiy Troll. Lagutenko started Mumiy Troll as a punk band in 1983, when he was just 15 years old and the Soviet Union still existed. Over the past three decades, Ilya had seen much change come to his city as his own popularity skyrocketed, and he wanted to bring rock and pop musical acts from central Russia, Mongolia, Japan, South Korea, China, Europe and the United States to his hometown. Modeled after the popular South-by-Southwest in Austin, TX. (and dubbed by some as "East-by-Far East"), the festival included lectures and educational events on music as well as policy discussions on the fate discuss the future development of the Pacific Russia region. Beyond the main open-air stage, performances were held at several different venues throughout the city and out-of-town performers were given accommodations on the campus of Far Eastern University.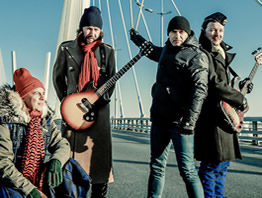 Some of the musical highlights from this year's festival included Friday night performances by the British group, These Reigning Days, Shadowclub from South Africa, and the rock band Mohanik from Mongolia, which featured a lead guitarist with a fascinating slide technique. On Saturday, hometown heroes Mumiy Troll got the best crowd reaction, but they were complimented by Japan's Buffalo Daughter, the British techno/pop of The Ghosts and the headliners Queen Sea Big Shark from Beijing, China. Sunday's main stage featured acts exclusively from South Korea, with Galaxy Express closing the festival. Each set was measured and succinct, as there were tight restrictions to complete the open-air events by 11:00 pm each night.
While V-Rox is the first festival of its kind in Russia, co-organizer Victor Krylov says that there are hopes for more events like this in the region throughout the year. Meanwhile, there are definite plans for V-Rox 2015 and Lagutenko states that the main goal of the festival is the formation of creative industry in Vladivostok. "Music is a communication tool and a medium that attracts people. I am happy because Vladivostok becomes a point of music attraction and musical tourism starts to develop here."
For more information, visit the V-Rox website.
~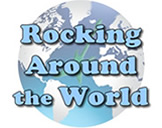 Modern Rock Review regularly examines events from across the globe which feature rock-oriented music. We look at both established and emerging festivals, focusing on the music performed and promoted at each event. If you feel there is a festival that would a good candidate for this feature, please email ric@modernrockReview.com.