Choice 5 for November 2014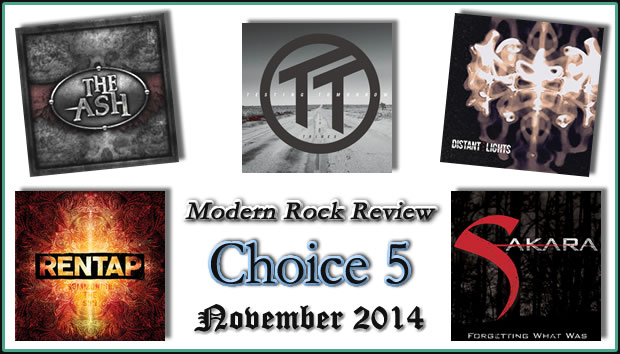 Modern Rock Review's Choice 5 for November features four LPs and one EP.
---
Last December, Testing Tomorrow independently released their album Tribes. Based in Los Angeles, the group has played together for over 10 years and has released 5 albums. They self-describe Tribes as a gritty, dirty, desert rock album, in the same vein as Queens of the Stone Age. Highlights from the album include the groovy, riff-oriented opener "Red", the eclectic "Haunting Me", and the solid rock of "1st String Boozers".




Testing Tomorrow website
Buy Tribes
---
Forgetting What Was by Sakara is an album that gets better and better as it goes along, climaxing with the closing track "Simulation Theory" and the cool interplay between bass, drums, and flanged guitars builds. The 2014 album by this Springfield, MA group is filled with intelligent lyrics and dynamic rock arrangements, and some further track highlights include the acoustic textured "The Hunger", the interesting concept track "Return to Pangea" and the philosophical "From Ashes".
---
The Ash released an exquisitely produced self-titled debut which "sounds" great from start to finish. Formed in 2010, this Austrian rock band has strong sonic elements from the late 80s and early 90s, but in no way sounds dated. Highlights from The Ash the potent and dramatic rocker "Global Peace", the extended hard rocker "In Your Hands", an English language version of the moderate Greek ballad "Angel Dying (Petroperdika)", and the tremendous ballad "Waiting For the Morning", where everything comes together and this group's talents are on full display.
---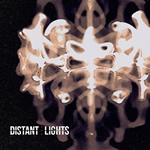 Not Thinking, Not Dreaming by Distant Lights
Distant Lights is a group from Austin, Texas and forged a high level pop/rock album in 2013 named Not Thinking Not Dreaming. This album gets better as it goes along, climaxing with the anthemic and emotional closer "Horizon". Some of the highlights along the way include the brilliantly composed "Suffocating", the catchy and upbeat "Heart of Fire", and the ballad "Make It Go".




Distant Lights website
Buy Not Thinking Not Dreaming
---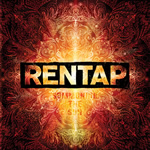 Summoning the Sun EP by Rentap
The rolling hard rock of the female-fronted Dutch band Rentap display their hard rock song-craft on their 2013 EP Summoning the Sun. This debut release by the band contains bluesy rock riffs with catchy choruses and philosophical lyrics. The group's name is based on the ancient Mayan term for "shaker of the world".


Rentap website
Buy Summoning the Sun
---
See you on Friday, December 5th for the next installment of Choice 5!
~
Modern Rock Review's look at 5 new album and EP releases, published on November 5, 2014.