A Different Kind of Truth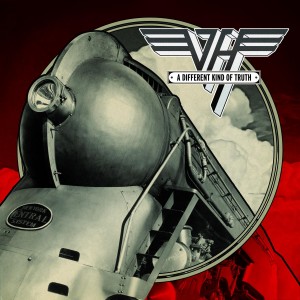 One of America's classic hard rock bands are back and are ready to blow off the charts with a new album that America has been waiting for since 2008. Van Halen released their new album, A Different Kind of Truth, on February 7th. I can't tell you how excited I am to see these guys come back again to the rock and roll world for the first time since their 2007-2008 reunion tour, when David Lee Roth rejoined the band for the first prolonged period in over twenty years (there were several prior attempts at reforming with Roth, which did not pan out). Since that reunion tour, there had been a lot of back and forth on whether the band would record new music and go on another tour.
But now it is official. The band has produced their first album with Roth since the blockbuster, #2 Billboard chart album 1984 in (you guessed it) 1984, and a major North American tour begins tomorrow (March 3rd) and will continue right into the summer.
I have to say I was very impressed by the album. I had reviewed all the songs on it and they were all pretty amazing. The band released their first single entitled "Tattoo" on January 10th and one day after its release, it charted in eight countries and was iTunes #1 selling rock song in four of those, including the United States.
By January 23, 2012, "Tattoo" was ranked #1 on Billboard's Hard Rock Singles chart, the #1 most played song on classic rock radio in its first week and #1 most added song at mainstream and active rock radio. "She's the Woman" was released as the second single, which was serviced to radio on February 28, 2012.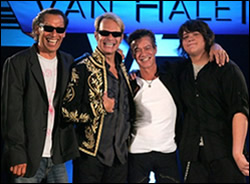 A Different Kind of Truth is also the first studio album with bassist Wolfgang Van Halen, the 20-year-old son of guitar legend Eddie Van Halen, who officially replaced Michael Anthony for the 2007 tour when he was only 16 years old. Wolfgang's uncle and Eddie's brother Alex Van Halen rounds out the quartet.
Not all the songs on the album are new. In fact, seven of the thirteen tracks date back to the mid seventies, prior to the band's debut album in 1978. "Blood and Fire" dates back to the band's heyday in 1984, then as an instrumental known as "Ripley". Two of the five new songs, "Stay Frosty" and "You and Your Blues", are influenced by the blues.
Critical reception to the album has been nearly universal in being positive. As one critic from Spin magazine noted, "For whatever reason, when Roth is in the band, Eddie Van Halen plays guitar like the world wants him to play guitar."
Now the tour begins and there is a new chance for longtime fans to see if Van Halen still pulls off the magic live, as they have done for nearly four decades. Check out their schedule at VanHalen.com for more information on where they are playing in a town or city near you. And, of course, make sure you purchase their new album, A Different Kind of Truth.
~
Blaise Greco