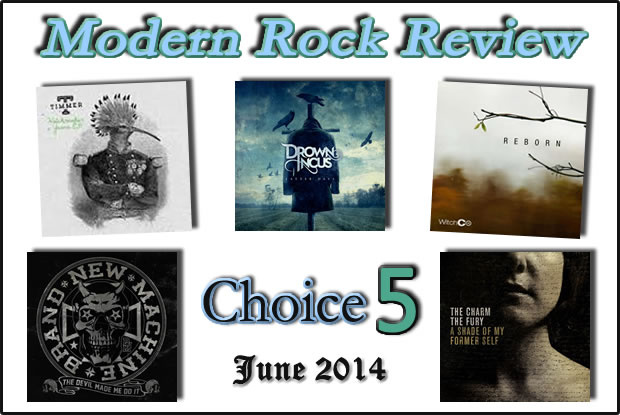 Welcome to the first edition of a brand new feature on Modern Rock Review called Choice 5. On the 5th of every month, we will provide a brief overview of five albums or EPs from artists across the globe and across the rock spectrum.
---
Hailing from Lucerne, Switzerland, Drown Incus play rich and upbeat rock and roll led by frontman Marino Tschirren. Their debut full-length album Latter Days was released earlier this year and highlights include "Narrow Path", the bass-driven "Pawns", and the excellent composition and high sonic quality of "Drive".
---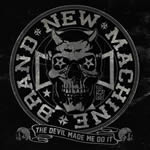 The Devil Made Me Do It by Brand New Machine
"Rock is not dead. It cannot and will not ever die…" declares vocalist Brantly Thompson of the Texas-based anthem rock group Brand New Machine. Released in July 2013, their first full-length album The Devil Made Me Do It is filled with tracks inspired by the decadent lifestyles of 1980s rockers. The track "Girls Like You" certainly displays these leanings as does the cool rocker "Blackout Overdose".




Brand New Machine website
Buy The Devil Made Me Do It
---
Timmer is a power pop duo from Switzerland made up of guitarist/vocalist Tom Kapeller and drummer Sandro Lattmann. Their 2013 EP Watchmaker Years contains layered guitars, steady rhythms, and just a splash of synthesizers for effect. The highlights of the EP are the opener "Attic Light" and the closer "Komm Lauf".
---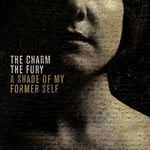 A Shade of My Former Self by The Charm The Fury
This metal-core group from Amsterdam is storming through Europe led by Caroline Westendorp who performs with incredible grit, with vocals alternating from evil core to sweet soar. The Charm The Fury released the LP A Shade of My Former Self in 2013 with highlights from the album being "Heartless, Breathless", "Colorblind", and the anthemic "Carte Blanche".
---
Hailing from Mexico City, WitchCo composes music that contains cool and ambient vocals above a good mixture of keyboards and piano and a steady rock drum beat. The best track from Reborn is the nearly six minute closer "Horizons", which contains measured effects and good electric guitars.
---
[polldaddy poll=8104453]
See you on Saturday, July 5th for the next installment of Choice 5!
~
Modern Rock Review's look at 5 new album and EP releases, published on June 5, 2014.