The Veer Union start their North American tour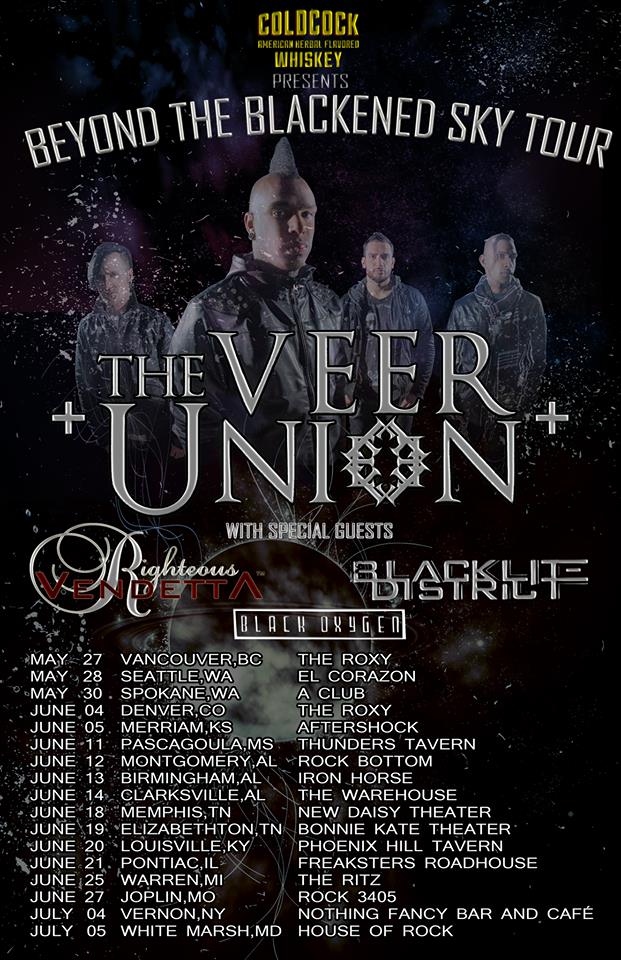 Tonight (Tuesday, May 27th) marks the beginning of the Veer Union's early summer North American tour. The group will kick things off in their hometown of Vancouver, BC before heading to various parts of the U.S.
The group will release a deluxe edition of their 2012 album Divide The Blackened Sky in June, which will include three new songs and re-mastered tracks and will be supporting this effort with this full tour, with a new single and video "Borderline" featuring (Jonny Hetherington) from the band "Art of Dying". A brand new studio album from The Veer Union is due out in 2015.
Founded in 2004 by singer/songwriter Crispin Earl in Vancouver, Canada, The Veer Union made their mark in 2009 with the Top 10 hit single "Seasons" off their debut album Against The Grain, which peaked at #7 and was the longest charting rock song for a new artist that year. The song also became the theme song for the 2009 Stanley Cup winners, the Pittsburgh Penguins and was used with other national sports productions.