Modern Rock Review's Choice 5 for April 2018 highlights North American artists Beyond the Grey, Nick Black, The Divided Line, Fox and Coyote and Heyoka's Mirror.
---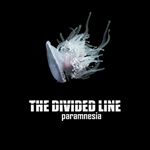 Paramnesia EP by The Divided Line
The Canadian alternative metal group The Divided Line delivers intense grooves, atmospheric sounds, and a unique melodic approach on their debut EP Paramnesia. The album is book-ended by song highlights, the opener "Breath" and closer "Sync-Wave".
The Divided Line online





The Divided Line website
Buy Paramnesia
---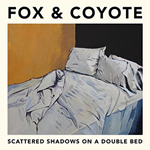 Scattered Shadows on a Double Bed by Fox and Coyote
Fox and Coyote is made up of songwriters Ryan Evans and Jonathan Harms along with a fine Americana ensemble on their new album Scattered Shadows on a Double Bed. Highlights from the album include the rhythmic "Blue Marble", the melodic "Everything's Just Fine" and the atmospheric storyteller "Deal".
Fox and Coyote online

  

  


Fox and Coyote website
Buy Scattered Shadows On a Double Bed
---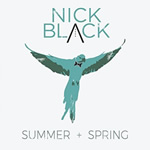 Summer + Spring by Nick Black
Nick Black provides a modern interpretation of blue-eyed soul with a heavy nod to classic R&B on the album Summer + Spring. The unique title track blends many musical elements with a cool rock guitar lead, while other standouts like "Runaway Heart" "Lay It on the Line" alternate between cool and overt soul.
Nick Black online





Nick Black website
Buy Summer + Spring
---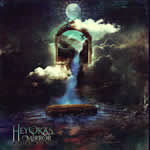 Loss of Contact with Reality EP by Heyoka's Mirror
On their debut EP Loss of Contact with Reality, Calgary-based progressive metal band Heyoka's Mirror offer three extended tracks of pure, heavy theatrical rock with top-notch guitar work and very good production.
Heyoka's Mirror online



Buy Loss of Contact with Reality
---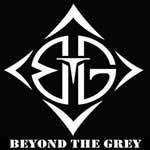 Beyond the Grey EP by Beyond the Grey
Beyond The Grey is a Kansas City based "super group" who has come together to forge a debut EP with a strong alternative vibe along with well-polished performances and sound quality. Highlights include the strong opener "Insanity" and the riff-driven "Counterfeit".
Beyond the Grey online
---
See you on Cinco de Mayo, Saturday, May 5th for the next installment of Choice 5!
~
Modern Rock Review's look at 5 new album releases, published on April 5, 2017.