Our Choice 5 for March 2016 features a selection of albums and EPs from around the globe and of diverse musical sub-genres.
---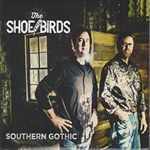 Southern Gothic by The Shoe Birds
The Shoe Birds are a duo from the Mississippi Delta who developed some pleasant hooks on their self-produced album Southern Gothic. Influenced by the rich culture and musical heritage of the South, the group's sound falls somewhere between R.E.M. and Gin Blossoms, but with a unique twist that makes this album well worth the listen.

  


The Shoe Birds website
Buy Southern Gothic
---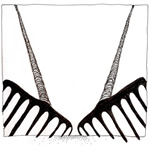 Community Service EP by Chris Moore
Chris Moore got started as a drummer in a punk band but has since gone on to have a long and respectable solo career. His latest EP, Community Service, features bluesy rock undertones topped with new wave sensibilities. Highlights here include the classic sounding "Easy Targets" and the extended closing ballad "Watch the Sky".
Chris Moore website
Buy Community Service
---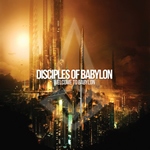 Welcome to Babylon EP by Disciples of Babylon
Disciples of Babylon is a quartet with an International twist with members from Spain, Brazil and the United States. On their debut EP, Welcome to Babylon, the group draws from a plethora of influences form classic rock, such as the riff-driven "Karma", to contemporary modern pop like the anthemic track "The Great Pretend".

  

  


Disciples of Babylon website
Buy Welcome to Babylon
---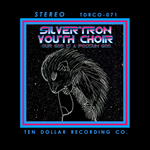 Our God is a Possum God by Silverton Youth Choir
The most unique (and in many ways bizarre) selection in this month's Choice 5 is Our God is a Possum God by Silverton Youth Choir. The eclectic selections on this album range from psychedelic hip-hop to bluegrass inspired banjo tracks to Frank Zappa-like quasi-comical tunes with funky undertones.
---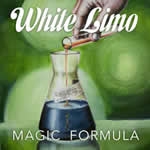 Magic Formula EP by White Limo
Swedish group White Limo has released an EP titled Magic Formula with some solid, quality pop/rock tracks. Starting with the multi-part rock suite, "Winter Rain", through the accessible rocker "Girl on Fire" to the slightly reggae "Black Roses", this EP is an entertaining listen throughout.

  

  


White Limo website
Buy Magic Formula
---
See you on Tuesday, April 5th for the next installment of Choice 5!
~
Modern Rock Review's look at 5 new album and EP releases, published on March 5, 2016.