Our Choice 5 for November 2015 features albums and EPs of a variety of rich and diverse rock genres.
---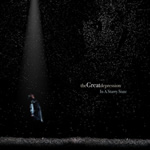 In a Starry State by The Great Depression
The Great Depression put together an interesting album filled with thick arrangements, thematic storylines and music which falls somewhere between Brit rock and traditional folk. In a Starry State, offers much to unpack sonically with highlights from the album being the acoustic title song, the layered electric "Psirene", and the ballad "Sophia and the Fool".



The Great Depression website
Buy In a Starry State
---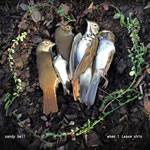 When I Leave Ohio by Sandy Bell
This album is stark and dark lyrically with sparse musical arrangements composed mainly of picked acoustic, vocals and some slight strings, mandolin, double bass, or other background instrumentation. This 2014 album by Sandy Bell is true, melancholy folk with highlights being "Clothesline", "Wake Me" and the exquisite muse on dropping out called "I Quit".



Sandy Bell website
Buy When I Leave Ohio
---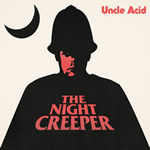 The Night Creeper by Uncle Acid & the Deadbeats
Late in the summer, English psychedelic rockers Uncle Acid & the Deadbeats released their fourth LP, The Night Creeper, a quasi-concept album with dark and haunting themes. Throughout the mystery and horror of the album's ten tracks, the downtrodden protagonist guides the listener through the group's darkest journey yet.


Uncle Acid website
Buy The Night Creeper
---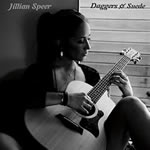 Daggers & Suede EP by Jillian Speer
From the opening cover of Tracy Chapman's "Fast Car" through the Southern blues/Gospel feel of "Fisherman", Jillian Speer packs much quality into the six-song EP Daggers & Suede. The tracks have nice, building vibes with judicial use of instrumentation, which leaves room for the acoustic rhythms and melodies to shine through.


  


Jillian Speer website
Buy Daggars & Suede
---
Ghost is the second EP released by the trio, The Left Ready, since their founding in June 2014. With punchy, upbeat, riff-driven rock, the group strikes a fresh sound.  Even though this EP is just five tracks long, there is continuity with a progressing theme cleverly sandwiched between the tracks, "In Like a Lion" and "Out Like a Lamb".



The Left Ready website
Buy Ghost
---
See you on Saturday, December 5th for the next installment of Choice 5!
~
Modern Rock Review's look at 5 new album and EP releases, published on November 5, 2015.