Our Choice 5 for October 2015 features albums and EPs of diverse rock genres from around the world.
---
Canadian group, Autopilot offers their unique blend of Brit-flavored techno rock which features distant synth effects behind up-front and steady rock rhythms along with layered guitars and interesting, melodic hooks. Highlights from Desert Dreams include the opening title track and the outstanding composition on touring, "Crossing Borderlines".

  


Autopilot website
Buy Desert Dreams
---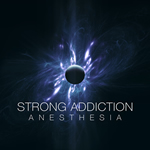 Anesthesia by Strong Addiction
Finnish alternative metal band, Strong Addiction, employs some interesting use of drama and musical effect. Each song on Anesthesia sounds like a mini saga and features performances which are well-formed and tight with crisp and buoyant instrumentation and a custom production method which gathers all those elements together to work as a whole.

  

  


Buy Anesthesia
---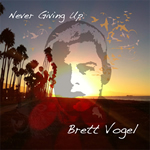 Never Giving Up by Brett Vogel
Brett Vogel uses his unique voice and custom alterations to traditional arrangements in forging his latest album, Never Giving Up. Using acoustic instrumentation, modern beats, and lyrical clarity, Vogel offers some powerful highlights on the album from the opener "When You're Lonely" through the closing track "The Albatross".

  

  


Brett Vogel website
Buy Never Giving Up
---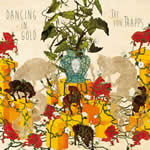 Dancing in Gold EP by The von Trapps
The twenty-something aged great-grandchildren of the Captain and Maria von Trapp (of The Sound of Music fame) have formed their own group and make music which is melodic and pleasant, featuring rich harmonies and a classic pop/orchestral arrangement. The EP, Dancing in Gold, features much diversity among its four tracks, with plenty of horns and strings to accent the pop-flavored songs.
---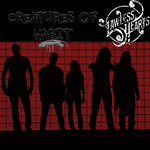 Creatures of Habit EP by Lawless Hearts
Lawless Hearts is a Florida based hard rock group with a stated goal of bringing together classic and new age rock and roll to achieve a truly innovative sound. Their debut EP, Creatures of Habit, features good production, wild guitar textures and dynamic vocals, with highlights being the opening title track and the partially acoustic closing ballad, "Fallout".

  

  


Lawless Hearts website
Buy Creatures of Habit
---
See you on Thursday, November 5th for the next installment of Choice 5!
~
Modern Rock Review's look at 5 new album and EP releases, published on October 5, 2015.