Our Choice 5 for August 2015 features some of the most diverse music we've put together in one feature, with four albums and one EP from artists around the world.
---
Wasted Puppets draws influence from classic rock acts while adding their own special twist to the mix. The Finnish quartet's debut album, Puppet Show is catchy and upbeat throughout with some standout tracks being "Black Tar Medicine" and "Your Mother Knew I Was Bad News".
---
Out Comes Woman features a cool mix of eclectic music composed by singer-songwriter Monique Mizrahi, who performs under the name Honeybird. A multi-instrumentalist, with a particular knack for the bass, Mizrahi ranges from soul to jazz to pop in this collection of unique but honest songs.

  

  


Honeybird website
Buy Out Comes Woman
---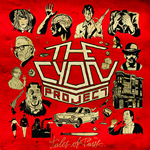 Tales of Pain by The Cyon Project
The Cyon Project is a four piece Italian rock band formed in 2009. After a series of EP releases, the group released the full-length album Tales of Pain earlier this year. With a nice blend which finds a sweet spot somewhere between metal, alternative, and stoner rock, the album shows the full promise of this talented band.

  

  


The Cyon Project website
Buy Tales of Pain
---
Leah Capelle EP by Leah Capelle
Singer-songwriter Leah Capelle began performing and composing songs as a child and later pursued a formal musical education. The Chicago native has since performed throughout the US. Â Leah's self-titled EP features a masterful mix of acoustic instruments, pop hooks, and masterful vocals.

  

  


Leah Capelle website
Buy Leah Capelle EP
---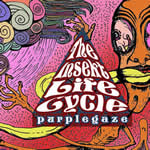 Purple Gaze EP by The Insekt Life Cycle
Purple Gaze is a short but potent EP from The Insekt Life Cycle, a progressive/psychedelic rooted rock group from the Philippines. The EP features three atmospheric tracks which draw from a pantheon of classic rock styles and soundscapes.

---
See you on Saturday, September 5th for the next installment of Choice 5!
~
Modern Rock Review's look at 5 new album and EP releases, published on August 5, 2015.